The body of special education attorney and frequent expert speaker Melinda Jacobs was found by local law enforcement officers on May 12 in an apparent murder-suicide in the Tennessee home she shared with her husband. Jacobs was 59.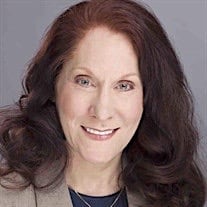 Melinda Jacobs The Blount County Sheriff's Office said deputies responded to a barricade situation last month in Townsend, Tennessee, which is located about 30 miles southeast of Knoxville in the foothills of Great Smoky Mountains National Park. She founded the Law Office of Melinda Jacobs, Plc, a boutique law firm that provided "legal representation and consultation for public school agencies regarding the Individuals with Disabilities Education Act, Section 504, and Title II of the Americans with Disabilities Act," according to her LinkedIn page.
Although an investigation continued at this writing, preliminary results from the autopsy that was conducted the next day concluded the deaths "are consistent with homicide/suicide," added the Blount County Sheriff's Office.
William Osborne, who said he had met Jacobs and her husband Kenneth Allen Jacobs years before at the University of Tennessee, noted that, "There seemed to be some hints on his [Facebook] page over the last few weeks that something was wrong, but I don't think even those close to him and his wife anticipated this."
Melinda Jacobs was considered to be a very successful attorney and national special education law expert, having spoken at the 2016 TSD Conference in Louisville, Kentucky, and at the 2012 NAPT Summit in Memphis, Tennessee. Kenneth Jacobs, meanwhile, was the retired former head of the University of Tennessee's School of Music's composition program and was reportedly a widely recorded composer. According to the Violin Channel, he was a "Ph.D. graduate from the University of Texas," who "had released 17 CDs on the Opus One, Impact, Zyode and ERM labels," and toured extensively.
Melinda Jacobs received her Juris Doctorate from the University of Alabama School of Law, and her bachelor's degree in social studies/secondary education from Trevecca Nazarene University.
Her law firm bio says she "authored several publications and articles on special education law, and has written and produced a series of audiotapes and videotapes on the implementation of the laws governing the provision of special education and related services. Ms. Jacobs is a member of the Tennessee Bar Association, the Tennessee School Boards Association Council of School Attorneys, the national Special Education School Attorneys Advisory Council, and since 1993 has served as chairperson of the LRP National Institute on Legal Issues of Educating Students with Disabilities."
A highlighted comment on her LinkedIn page noted, "Melinda is simply the top professional in the field of special education law. She is as desirous to teach school systems to avoid pitfalls as she is to represent them. She puts the needs of her clients first. She is excellent to work with and very enjoyable to be around. You can't say that about a lot of attorneys. She is also an incredible public speaker."
Her online obituary noted, "Melinda has devoted her career to the field of special education and disability law, working in government, private publishing, and the representation of public school agencies as a private practitioner. After receiving her law degree, … Jacobs returned to Tennessee and accepted a position as an attorney in the Office of Special Education Programs for the Tennessee Department of Education. In 1989, Melinda joined LRP Publications as Associate Publisher for Education and Disability Publications. She returned to Tennessee in 1996, and joined a small special education law firm representing clients throughout the state."
In 1999, she "opened the Law Office of Melinda Jacobs, exclusively representing school districts in matters (related) to the Individuals with Disabilities Education Act (IDEA), … and related state and federal laws. … Since 1991, she has presented to thousands of attendees at national, state, regional and local venues. Melinda's down to earth and practical presentation style, combining humor and song parodies, makes legal information accessible and understandable for educators, parents, and other professionals in the field. Melinda enhanced the lives of thousands and was incredibly generous to everyone she knew."
Dana Johnson, wrote on May 29 in her online obituary, "Didn't Melinda have a way of making you feel like her best friend? She was so down to earth and bigger than life at the same time."
Pam Treadwell, wrote on May 26, "Melinda was an advocate for school districts in special education, always keeping the needs and welfare of the child foremost. As the Director for Special Education in Brevard County, Florida, I was fortunate to work with Melinda in several due process cases, as she poured her heart into finding the best possible solution to every case, always with the child's needs considered first. She was not only an advocate for my district, but also a friend to me and to dozens of others in Brevard County, including teachers, principals, parents and students. Everyone she met became endeared to her. We will miss her for the insight she gave us in Brevard County to provide services to our kids with excellence; and I dearly miss my beautiful friend."