By and large, the school bus industry is supportive of the new EPA Cleaner Trucks Initiative for standardizing emissions regulations for oxides of nitrogen (NOx) from medium- and heavy-duty engines.
For example, propane and CNG fuel-system supplier ROUSH CleanTech applauded the EPA's announcement on Nov. 13, that it seeks to initiate proposed rulemaking in January 2020. It will be the first update of federal NOx standards in 20 years.
Todd Mouw, president of ROUSH CleanTech, told School Transportation News before Thanksgiving that the EPA's Cleaner Truck Initiative is behind the company's decision to develop a 0.02 grams of NOx per brake/horsepower option. Blue Bird unveiled the option in its Type C Vision Propane school bus at an industry trade show last month in Kansas City.
Mouw said engine manufacturers will need to ensure that "in-use" emissions match the eventual certification level.
"There is enough data and technical detail to clearly understand the negative impacts of NOx on air quality and human health. So having a unified, national approach with even lower standards is the right direction," he explained. "We want our customers and partners to feel comfortable that our propane engine technology is already several years ahead of the curve, while still maintaining the best total cost of ownership of any solution in the school bus market."
He also pointed to recent research that was conducted by West Virginia University, which he said suggests clean diesel engines that are used in heavy start-start applications like in school buses, may not comply with the EPA's eventual standard.
A message left with West Virginia University's Center for Alternative Fuels Engines and Emissions was not returned at this report.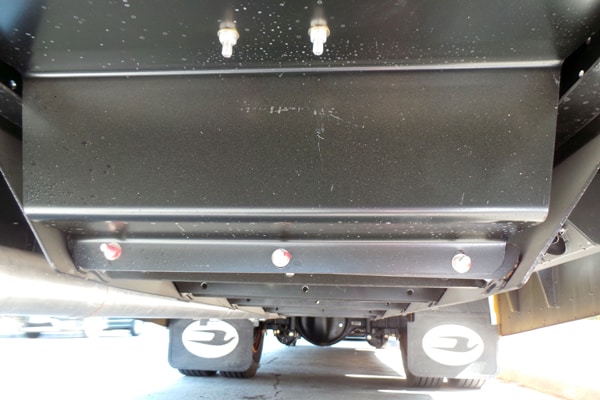 Meanwhile, IC Bus parent Navistar told STN that it echoes sentiments made by the Truck and Engine Manufacturers Association (EMA) earlier this month. In that Nov. 13 statement, EMA said it supports the Cleaner Trucks Initiative. In addition to Navistar and IC Bus, EMA represents Cummins, Inc., Ford, General Motors and Paccar.
EMA officials pointed out that association members have reduced NOx emissions by over 90 percent, and particulate matter by over 98 percent, in the last two decades.
"Our members continue to increase fuel efficiency and lower greenhouse gas emissions in line with standards that will continue to challenge us through the next decade," said EMA President Jed Mandel. "EMA members are ready to build upon these successes to achieve even greater reductions."
He referred to the EPA's initiative as a performance-based, rather than prescriptive-based, compliance program. Mandel said that adopting a national program with "sufficient lead time, stability and certainty" is essential to providing clear direction to truck and engine manufacturers, in order to bring success.
"(W)e can achieve deeper real-world NOx reductions, implement modern in-use compliance protocols, and streamline current redundant regulations," Mandel concluded. "By working together, we believe we can reduce emissions, and improve and streamline the compliance program, while at the same time preserve the necessary diversity of the commercial vehicle marketplace and protect the needs of our customers for durable, reliable products."