The National School Transportation Association (NSTA) hosted its 49th Annual School Bus Driver International Safety Competition (SBDISC) in Austin, Texas over the weekend at the Hays Consolidated Independent School District transportation facility.
School bus drivers from across the U.S. and Canada showcased their knowledge and skills on Sunday, in hopes of winning the international title at the SBDISC. To be eligible, drivers must compete and win in a state or provincial competition in the same category within the past year.
The event was held in conjunction with the NSTA's 55 Annual Meeting and Convention. The event included a driver orientation, written examination and behind-the-wheel section. The drivers were expected to complete a rigorous road course and competed in one of the three categories: small bus, conventional or transit.
The 2019 NSTA safety competition winners are presented below, the awards ceremony was sponsored by IC Bus, LLC.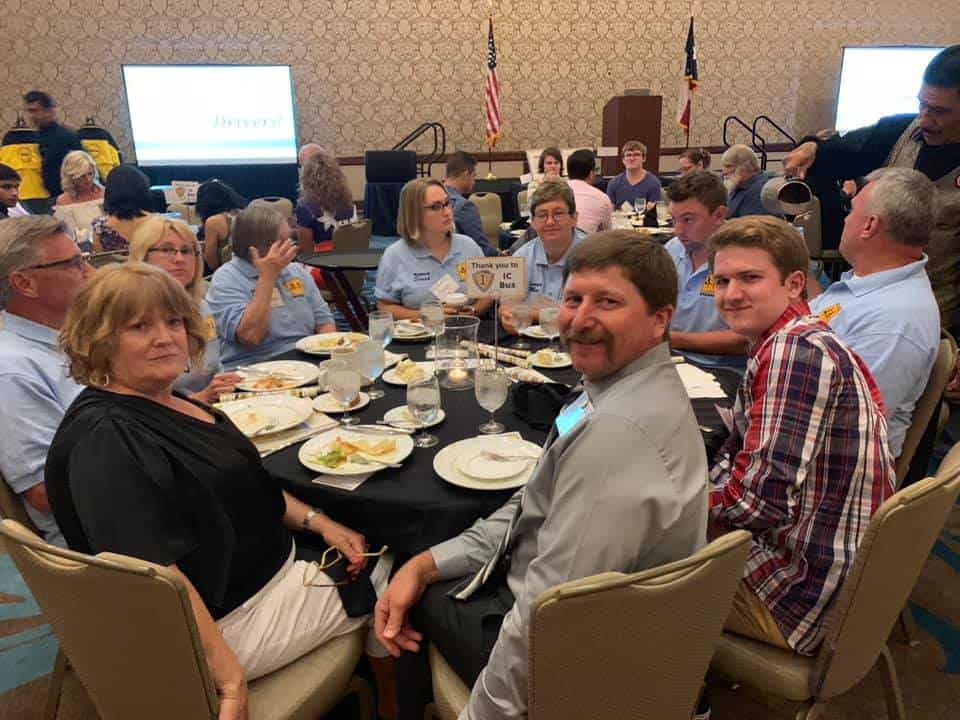 Small Bus:
First Place:             John Labus, Cabeil County Schools in West Virginia
Second Place:         Dodo Freerksen, First Student in Alberta, Canada
Third Place:            Sally Musolino, North Clackamas School District in Oregon
Honorable Mention: Melissa Mesler, First Student in Anoka, Minnesota
Conventional Bus:
First Place:             Billy Wiseman, Kanawha County Schools in West Virginia
Second Place:         Mark Siersma, Troup County B.O.E. in Georgia.
Third Place:            Larry Hannon, Jr., Centennial School District in Pennsylvania
Honorable Mention: Ruth Del Vecchio, Krapf School Bus in Pennsylvania
Transit Bus:
First Place:             Mark Miller, Bellingham Public Schools in California
Second Place:         Sergio Duenas, Durham School Services in California
Third Place:            Delene Lewis, Allen ISD in Texas
Honorable Mention: Derek Bosserman, Tahoe Truckee Unified in California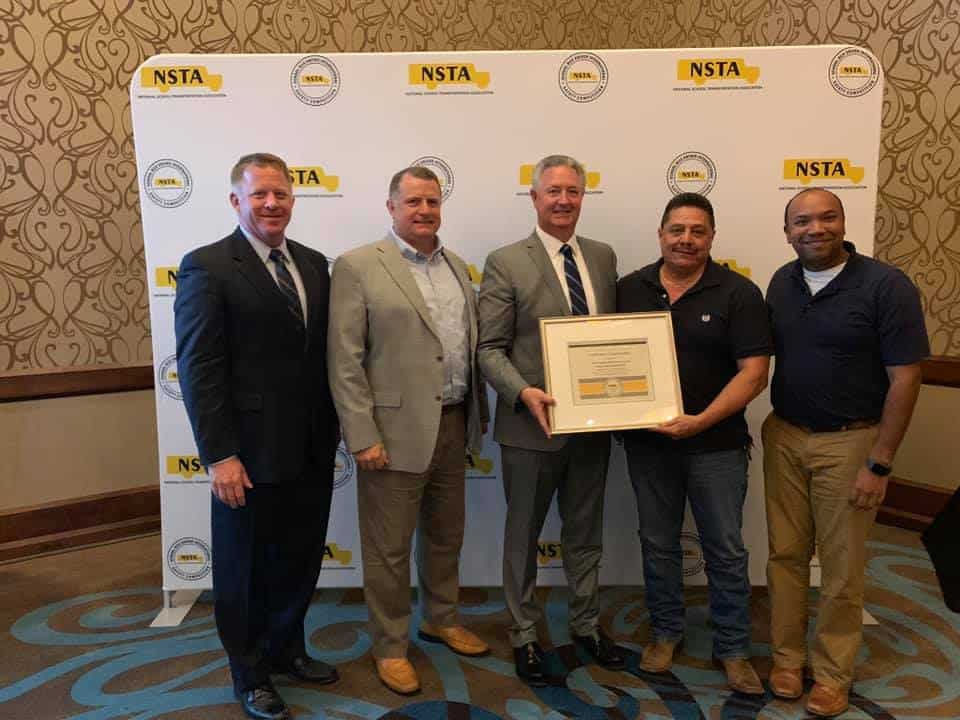 In addition to the safety competition winners, Todd and Laura Gray, son and daughter of former SBDISC competitor, Gregory Gray of Owasso (Okla.) Public Schools, were honored as the 2018 Transburo Scholarship recipients.
Both students attend Roger State University in Oklahoma and are pursuing their bachelor of science degrees in biology. They were awarded $1,000 in scholarship funds each. Their father, Gray competed in the SBDISC competition five times, and the Gray family served as competition judges this year.