This content is brought to you by IC Bus.
The leadership at Clark-Pleasant Community Schools has a reputation for being on the cutting edge. "I like the fact that we're part of change," says Robert "Bob" Downin, the district's director of transportation. "We were the first ones to put lap/shoulder belts on buses in the state of Indiana. We've got cameras and GPS in them. And now, we have several IC Bus models with the Electronic Stability Control and collision mitigation."
Downin oversees the 57 bus drivers who work at the district, which is located in central Indiana. Clark-Pleasant is known as a great place to work, winning numerous awards in an annual survey by the Indianapolis Star, and Downin intends to keep it that way in the transportation department.
"We don't have a driver shortage here," he says. "I think the safety devices on the bus help our drivers feel comfortable. They feel like we're looking out for them."
A Driver's View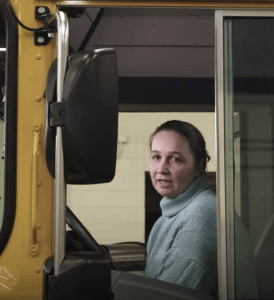 Driver Alma Mujkanovic travels about 85 miles a day for the district and was one of the first to be trained on the safety systems. It's a two-part process that starts with classroom instruction and moves on to in-vehicle training. Although she felt some trepidation in the classroom, once she sat in the driver's seat, the hands-on experience made everything clear. Now, she exudes confidence as she demonstrates the technology.
"A lot of country roads are bumpy," she says, driving along a rural Indiana road as the sky threatens rain. "And when they're icy in the winter they don't get cleaned up as quickly."
Drivers for Clark-Pleasant can face weather ranging from ice storms to extreme heat. When it rains, flooding and slippery roads are their main concerns.
Mujkanovic points to a dark-grey box on the dashboard, to show how the electronic stability control and collision mitigation systems work. "This box right here, it pretty much lets me know everything I need to know," she says. "If I veer out of my lane, it starts beeping."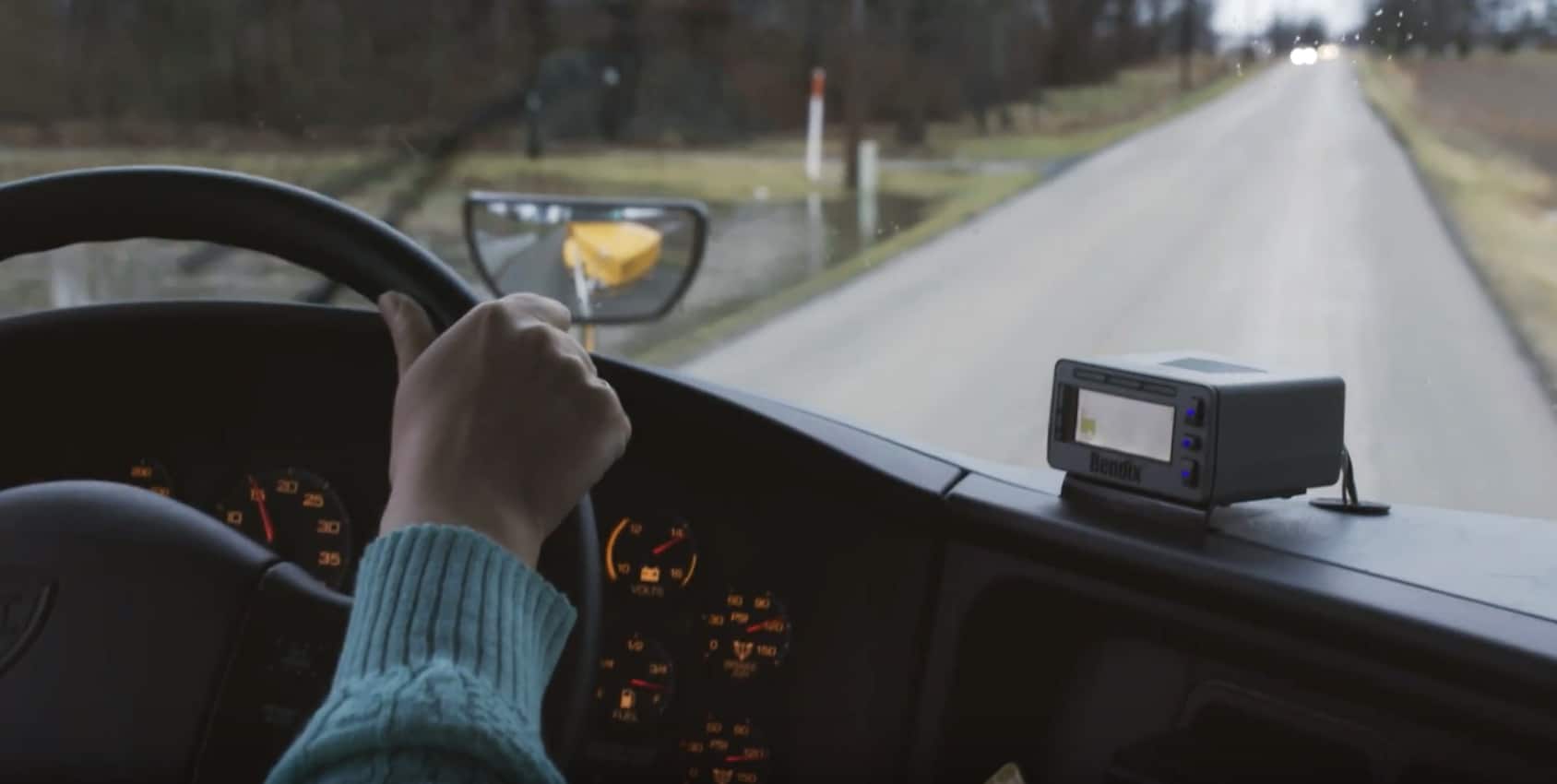 The systems also help school bus drivers avoid rear-end collisions. The collision mitigation system can detect metallic objects up to 500 feet in front of the bus, even in bad weather, and includes automatic braking if the driver can't stop in time.
"If there is a vehicle in front of me and I'm approaching too fast, the box actually shows me how close I am to the vehicle. If I am getting too close to the vehicle and I don't stop on time, the bus is actually going to stop for me," explains Mujkanovic.
Community Buy-In
Clark-Pleasant has three IC buses with the new technology and is planning to order eight more with strong community support. Downin takes the buses out to schools and events to educate parents and school board members about the safety features.
"Going forward, I believe that the entire fleet will be converted over," says Kevin Feldman, regional sales manager for IC Bus dealer Midwest Transit Equipment. "Bob wants to have the safest bus on the road for his kids."
Patrick Spray, the superintendent of Clark-Pleasant Community Schools, says the district's approach towards safety is well supported by parents. "More times than not, the question we get is, 'Okay. Why don't we have this technology on all of our buses?' It's made it easier to prioritize these safety features into our budget."
And as for Mujkanovic, after her first year behind the wheel, she can't imagine driving without the system's support. "What I like about the stability, control, and all the new features of the bus is that they make me a better driver," she says.