An increasing number of school districts are turning to alternative forms of transportation to help fill the gaps created by the nationwide driver shortage. Here are some of the things to be aware of and to look for when determining the best alternative transportation provider for your district:
Commercial insurance with the district listed as additionally insured
A provider willing to enter into a contract directly with the district to provide daily student transportation from home to school and school to home
All direction should come directly from the district, and the district should pay the provider directly
Compliance with federal, state, and local student transportation requirements
Any training dictated by the district by way of contract or RFP
Efficiently routed with continual route optimization
A licensed service provider with employee drivers
The ability to provide the same driver every day
In a nutshell, be sure to find a partner, not just a provider.
A partner will have experience with each student population type you need help with; they'll understand how to support your students and their specific needs; they'll know where their drivers are coming from; and they'll have a vigorous vetting process that includes drug and alcohol testing, as well as background checks (at a minimum). You'll get consistent reports annually, monthly, weekly, and even daily. They'll be able to provide all of the documentation you need for federal reimbursement programs, and you'll have efficient routes with continued optimization.
Yes, it's alternative student transportation. But it's STILL student transportation. That's why you need to be careful if you choose to utilize a rideshare company instead of an alternative student transportation company.
Did you know that Uber and Lyft are currently not providing rideshare services for students because of the insurance, liability, and legal risks? When it comes to transporting individuals under the age of 18, there are certain federal, state, and even local requirements that even they can't meet.
You don't have to compromise on things like safety and compliance just to save a few bucks.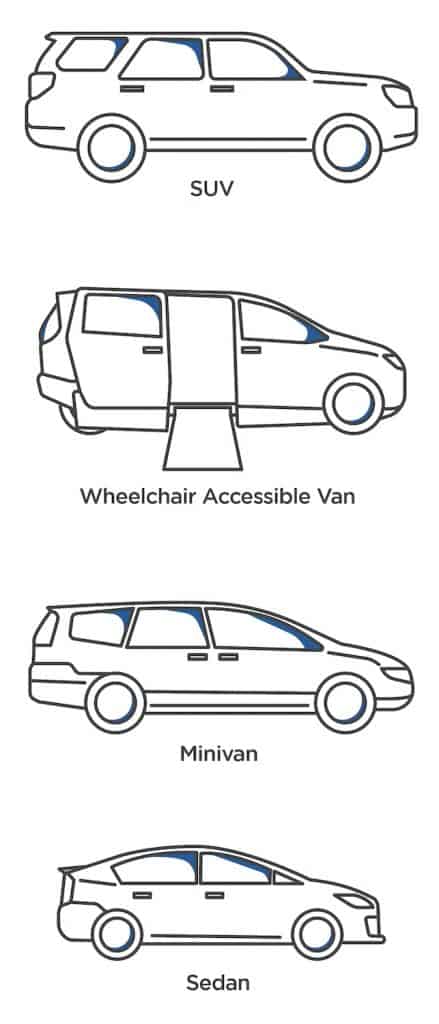 Alternative student transportation isn't a new thing, and it isn't going away any time soon. As a provider of these types of transportation services for over 20 years, we've come to understand all the technicalities—from the federal requirements and limitations (no vehicle that can transport more than 8 people at a time) to the state and local regulations.
Back in October, ALC Schools was happy to announce that we are now working with over 300 school districts across the country.
Then, just a few weeks ago, we announced that we've released our new My Ride Manager (MRM) app. MRM uses the latest in geo-technology and route optimization to allow district administrators to view student and vehicle tracking information at the district or school levels. It provides insights on scheduled, completed, and canceled trips, and even gives information on trips currently in progress. Info like the location, ETA, driver and vehicle info, and a map-view are all available in real-time.
"We've been working with ALC Schools for more than 10 years, and we chose to work with them exclusively because we wanted the consistency that ALC Schools could provide. This includes background checks, training, and the same driver in the morning and afternoon," explained Transportation Specialist Kelly Bissell of Kent School District in western Washington.
The recognized leader in alternative student transportation, ALC Schools supplements districts' transportation programs using SUVs, minivans, wheelchair accessible vans, and sedans. We partner with districts to transport McKinney-Vento, ESSA, ESE/special needs, and out-of-district students, as well as hard-to-serve and multi-district trips.
We serve over 300 districts nationwide, giving them alternative transportation options that allow them to expand and contract their fleets to accommodate the ever-changing demands of their varied student populations. Visit us at www.ALCSchools.com for more information.