The prognosis is clear: We can no longer ignore the impact of industrial emissions on our health and environment. That means that converting to GHG-free electric alternatives simply makes sense, not only environmentally but economically as well.
This is particularly true on our already congested roads. For instance, switching out all 456,000 diesel school buses in the United States with electric buses would cut down 10.5 million tons of air pollution overnight—the equivalent of taking 1 million cars off the road.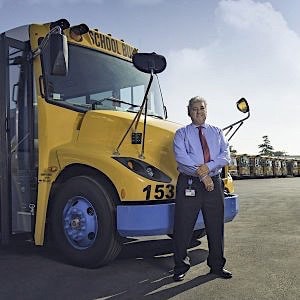 Inspired by this, the California Air Resources Board has set a statewide goal to replace all 30,000 of their school buses with electric ones by 2040.
School districts like Twin Rivers School District in Sacramento, California, are already leading the way by switching to zero-emission Lion buses.
It's the Healthiest Solution
Timothy Shannon, Twin Rivers' transportation director, explains that "The number one reason [for this switch] is to clean up the air for our kids." The link between GHG emissions, airborne carcinogens and dangerous smog levels is uncontested at this point. Lion buses are not just a cleaner, healthier option for children, but they are also a safer one.
See why the Twin Rivers community loves electric school buses:

A Healthy Ride That Helps You Save
While health is one of the drivers behind this evolution, electric buses also represent a faster return on investment and lower total cost of ownership. In fact, the U.S. PIRG Education Fund reports that they have much lower operational costs than traditional diesel buses.
Twin Rivers reduced its fuel costs by around 80 percent in California and have demonstrated that Lion buses run on 19¢ per mile vs. 82¢ for their diesel or gas-fuelled counterparts. In short, they're saving up to $15,000 each year on energy and maintenance, proving that electric school buses are cheaper to operate and maintain.
Enjoy the Support of a Dedicated Specialist
The strong push towards clean energy has led the California Air Resources Board, as well as many other organizations, to create funding opportunities and incentive programs that incentivize school districts to replace old diesel buses with emission-free electric school buses.
Lion is thankful for the programs that CARB and other agencies are building and is committed to fulfill their goals of reducing the amount of GHG in the atmosphere. Lion has internal grant managers that support our clients to apply to different funding opportunities across North America; in some cases, buses end up being completely free when leveraging different funding sources.
This has repeatedly been the case in California. Twin Rivers received significant funding assistance that allowed them to purchase multiple electric school buses for free, as well as build their charging infrastructure. They were able to work with their local utility to obtain a preferential rate and charge buses in non-peak hours.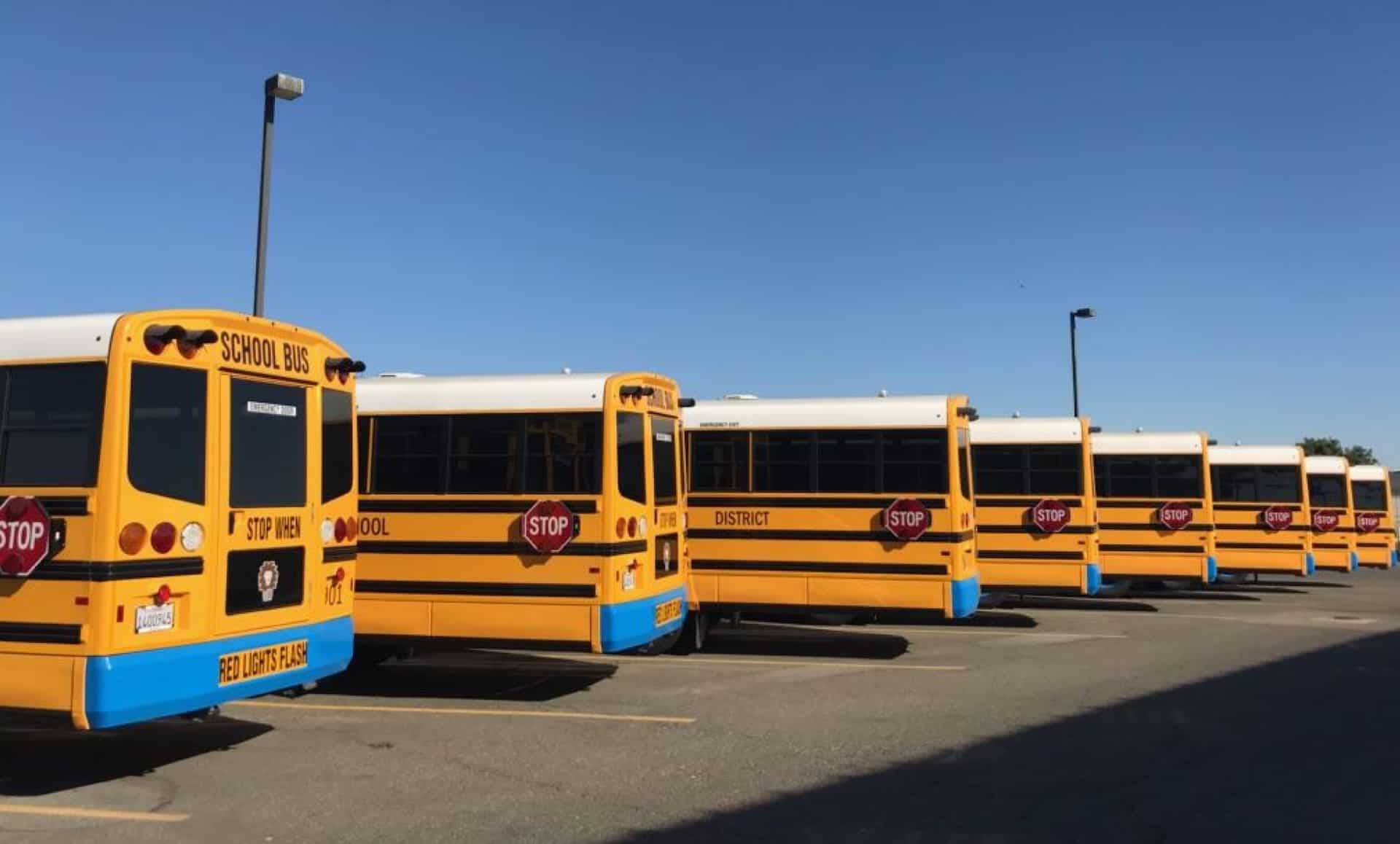 Lion is Leading the Pack
What Twin Rivers has accomplished in a short amount of time represents the tip of all the possibilities available to school districts and transportation professionals. For example, the California Energy Commission has established its own School Bus Replacement Program to promote the purchase of zero-emission school buses and the State of California is currently spending millions to help cash-strapped schools purchase electric buses.
There are currently over 200 zero-emission Lion vehicles transporting safely over 14,000 students every day in North America. Heavy-duty electric vehicles are on our road and Lion is leading the way. Drive the future today, with Lion electric buses.
Learn more at thelionelectric.com and email your questions to info@thelionelectric.com.