Transfinder Corp. and the state of Maine are celebrating their 10-year anniversary working together to provide the safest and most efficient routing solution in the industry. In 2009, Maine awarded a contract for school bus routing and management to Transfinder. The contract provided any school district in the state with free access to Transfinder's transportation management solutions.
A decade later, school districts throughout the state are benefitting from this cutting-edge, continually evolving suite of solutions.
Here's a snapshot of Maine districts that have benefited from the school bus industry's leading routing software solution:
RSU 54, Skowhegan: District Finds $80,000 in Annual Savings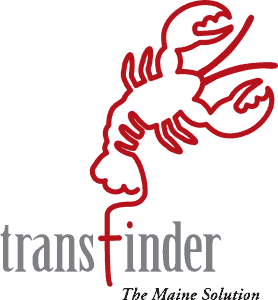 Ann Barriault, transportation specialist for RSU 51, utilized Transfinder's Routefinder program back in 2009 to build 34 regular education morning routes over 929 miles and 11 special needs morning routes traveling 305 miles.
Barriault liked the visual aspects of Routefinder to see all her routes displayed on a map and identify where routes overlapped. From there, she was able to adjust stops, assign students to different buses, cut 125 miles a day and even eliminate a bus at a savings of $80,000 a year.
The experiment was so successful, the district is now using Routefinder for both AM and PM runs for both regular education and special education. Today, the district covers a total of 1,367 regular education miles and 670 special education miles.
"We've reduced our buses and changed from a two-tier program to a one-tier program," Barriault said.
Barriault said she watches Transfinder's webinars and makes good use of Transfinder's MyTransfinder.com client portal to be refreshed on best practices. She also praised the service she receives from Transfinder's award-winning support team.
"Transfinder's support team gets back to me right away," Barriault said, "and are quick to return custom reports or answer any questions I have on using the software."
RSU 44, Bethel: District Saves $30,000 a Year
When RSU 44 decided to use Transfinder's Routefinder solution, it wasn't leaving another routing software product but was deciding to stop manually building routes that cover some 210,000 miles each year. Transportation Director Ron Deegan, a 35-year veteran in the school bus transportation industry, jumped onboard early on and began training as one of the first 10 districts participating in the initial pilot program.
The district, which transports 719 students to three elementary schools and one shared middle school/high school, utilized other Transfinder products as well, including Infofinder i to provide busing information to the community and Servicefinder for fleet maintenance.
Transfinder solutions immediately helped Deegan deal with imminent personnel changes he was facing, such as losing two bus drivers who were retiring. Deegan was able to use Transfinder technology to discover two buses that were running at just 60 percent capacity. He was also able to adjust routes and schedules to address the driver shortage.
The district soon realized a savings of $27,000 a year. Today, Deegan said, that figure has jumped to $30,000 a year.
As a small rural district, the transportation office is minimally staffed, so efficiency is of the highest importance.
"I wear many hats at the district in addition to transportation, so it's very important that when I call Transfinder's support I have someone instantly who understands my needs and can recommend a solution," he said. "Transfinder has consistently delivered this level of support. I also appreciate the custom reports that Transfinder puts together for me."
RSU 61, Lake Region: District Saves $75,000 by Cutting Three Routes
RSU 61, a district that transports 1,800 students to schools in western Maine, selected Transfinder software long before it was made available for free to all Maine school districts. The district decided to stop routing manually and turned to Transfinder's Routefinder solution in 2004, five years before the state contract.
Andy Madura, director of transportation, facilities & food services, said at the start he was able to schedule drivers right down to the minute.
"Many of our route drivers were not convinced on the times, but once they drove the routes it made sense," he said. The district was able to cut three routes at a savings of $25,000 a route.
The district also began using Transfinder's field trip management software which has made the process for approving field trips much easier. What once took up to four days to complete now can be done in a day. The software is also an easy auditing tool for end-of-year reporting to the state. The software helps the district manage homeless and special needs routing as well.
RSU 61 also uses Infofinder i to communicate with parents and guardians about busing information. The district estimates the user-friendly program has saved the district from having to field thousands of phone calls over the years.
Madura said the district is very pleased with the service and solutions Transfinder provides.
"We have had the Transfinder software for many years," Madura said, "and it continues to provide us with state of-the-art user-friendly tools to transport our students safely and efficiently as well as allows us to schedule our equipment and driving staff to maximize our resources on a daily basis."
Learn more and contact Transfinder by emailing marketing@transfinder.com or calling 800-373-3609.