Let's get real. The time for alternative fuel has now expired. There's no longer any need to make excuses when alternative energies are available. In the last few years, we've played a role in the rise of what we believe is the key to improving the actual climate situation regarding transportation: electrification. Those making the switch to electric vehicles are seen as pioneers, especially when it comes to heavy-duty transportation such as school buses.
With John Benish, Jr. at its helm as president and chief operating officer, Cook-Illinois Corporation is no different. Having tried many alternative fuels in the past, they've now proved again their leading status with the acquisition of their first 100 percent electric school buses—buses they have been long dreaming of, patiently waiting for the VW funds to be available.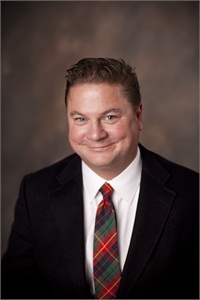 "Cook-Illinois Corporation has always been an innovator in alternative power solutions for our school buses," states Benish. "It was CNG in the 70's, propane in the 80's, bio-diesel throughout the past decade, and now an all-electric bus. It's been obvious to us that the future of school busing is all-electric.
"Most school buses have a repetitive route each day, making electric vehicles the perfect vehicle for school transportation. We are looking forward to partnering with Lion Electric Co. to have Illinois school children be among the first in the country to ride an all-electric school bus every day," Benish continued.
To become one of those pioneers for our future, the initiative and forward-thinking values demonstrated by Cook-Illinois are an example to follow.
Let's see how they did it.
Experimenting with Alternative Fuels.
CNG, one of the oldest fuels of all — Rising in popularity in the 70's, CNG (also known as compressed natural gas) was seen as the first clean alternative to regular petroleum. Always looking to be at the top of their game, Cook-Illinois converted a part of their fleet to this technology.
Propane, the CO2-free solution — The 1980s were marked by the appearance of propane in the transportation industry. This fuel was then seen as revolutionary because it is technically free of CO2 emissions. But, propane is placed in the fossil fuel category that emits methane, which is now known to put people at health risks.
Biodiesel, a carbon-neutral stagnation — With the pressing need to find solutions regarding the environment since the beginning of the century, some people have decided to take a leap towards a cleaner fleet by choosing biodiesel because of its carbon-neutral status. For a long time, it's been the best solution we could hope for. People who had biodiesel buses in their fleet were seen as leaders in the absence of anything better. Cook-Illinois was no different.
Electricity, the Solution We've Always Needed
Electricity, the 21st-century's major energy source, came and revolutionized it all.
First, electricity can come from fully non-emitting sources. Water, sun and wind are some of the sources that have the power to produce electricity. Even in cases where it comes from other resources like coal, the simple use of this energy in transportation is cleaner than anything else.
Compared to the aforementioned fuels, driving electric vehicles will never, under any circumstances, produce GHG emissions. Its use is completely safe for the environment.
Furthermore, the resources producing electricity are either inexhaustible or renewable, allowing electricity to be used without any limits—an advantage no fuel will ever be able to offer. Of course, we could go on and on about how it's also cheaper in the long run, safer for all, enjoyable and easier to own.
"It's been obvious to us that the future of school busing is all-electric."

-John Benish, President and Chief Operating Officer, Cook-Illinois Corporation
Investing in Our Future
Other than the fact that electricity offers more than enough advantages when used in transportation, the switch towards clean energy by Cook-Illinois Corporation was certainly supported by the simplicity of the process. Like every state in the country, Illinois received money from the Volkswagen Mitigation Settlement and decided to invest it into making a real difference— both now and into the future.
The creation of the Driving a Cleaner Illinois Program was mostly funded by the Volkswagen Mitigation Settlement and enables transportation companies to make an easy and very affordable switch to the kind of emission-free options that, for the most part, only come with electrification. The acquisition of 100 percent electric Lion buses by Cook-Illinois marked the first use of this funding. Cook-Illinois Corporation is one of the oldest school districts in the state and surely one of the most innovative.
"Cook-Illinois Corporation is looking forward to the future of electric school buses. We have placed our new Lion electric buses at Kickert School Bus Lines, one of the oldest, continuous family-operated companies started in 1915 where horse-drawn carriages once took children to school!" explained Benish.
From an environmental perspective, there won't be an alternative better than electricity any time soon. Electrification of transportation is NOW and it's here to stay, changing things for the better—certainly for our environment, but mostly for us.
Get charged up and start every school day on a smarter, brighter path.
Make your next move a bright one: Go Lion Electric.
To learn more, visit www.thelionelectric.com or email us at salesusa.lion@thelionelectric.com.