Josh Rice, the director of transportation for Klein Independent School District in Texas, gave a series of brief peer-to-peer presentations about his experience using Versatrans® at the 2019 NAPT Conference. This was part of a new Peer2Peer event in which the NAPT organization invited a number of transportation professionals to speak to their experience using products from various vendors, and allowed the conference attendees to hear firsthand how those solutions can work in a real-world situation.
Rice spoke to NAPT attendees about the value of having a single, forward-thinking vendor—Tyler Technologies—provide the district's routing (Versatrans), parent communication portal (e-Link®), and fleet maintenance software (Fleetvision®). Rice has recently implemented these solutions at Klein ISD, and previously used Tyler transportation solutions at three other districts. At each district, he switched from another system to Versatrans, including at New Caney ISD, where Rice used Versatrans to save more than $100,000 in operating costs.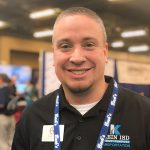 He told attendees, "One of the first things that sold me was the unlimited users. I didn't want to have to pay a per-user license. I wanted to be able to install it on as many machines as I wanted to. At Klein, it's going to be installed on over 50 machines. That's almost everybody in my office."
"I needed somewhere to maintain my employee database. We have 600 to 650 employees, and we maintain drivers licenses, state certifications, physicals, drug screens, and more. It helps me with planning and continuing education," he added.
Rice is also looking to add the Tyler Drive™ on-board tablet to the suite of Tyler solutions he is using at Klein ISD. As part of his presentation, he shared, "About five years ago I deployed a [different] tablet solution and started using that fleet-wide. We were one of the first in the nation to be able to do that. One thing I looked at when I switched to Tyler was that Tyler offers their tablet solution called Tyler Drive, and I wanted to be able to put everything under one roof—I wanted to be able to have my routing, trips, my fleet, my parent notification app, and my tablets all under one solution because if these don't talk to each other, I only have one person to call." Knowing the vendor he has trusted for over ten years will continue to lead the way with student safety innovation is priceless to Josh and his district.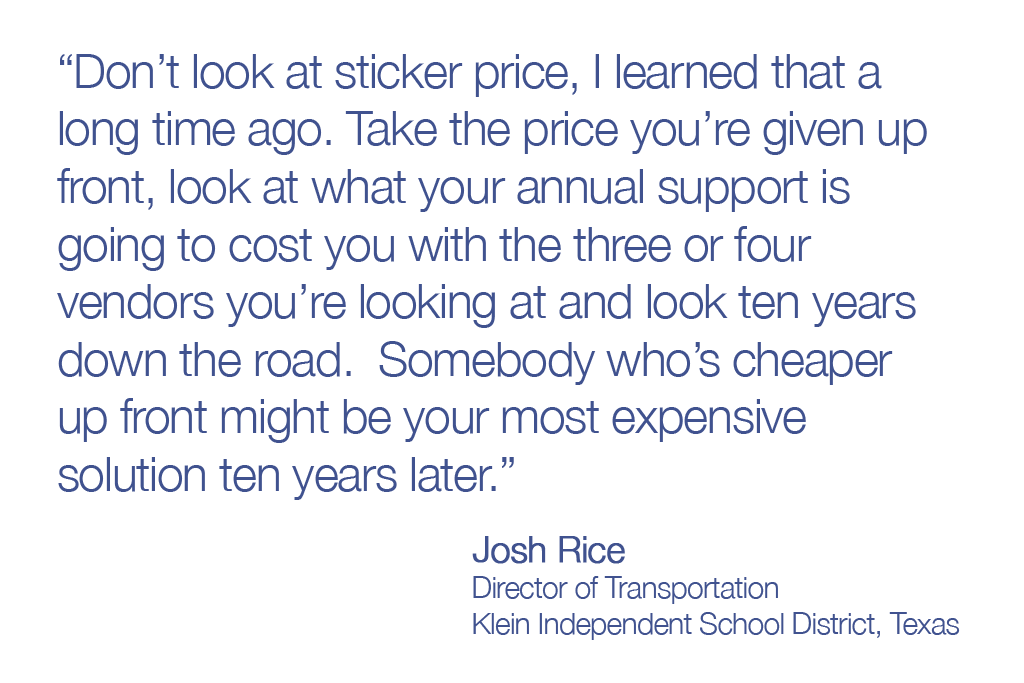 Rice explained to NAPT attendees that he always looks around the market before buying technology. "One thing I encourage people to do is: just do your research," he said. "Ask questions, ask districts around you what they use. What's the plusses, what's the minuses to it, what are the integration challenges? Don't look at sticker price—I learned that a long time ago. Take the price you're given up front, look at what your annual support is going to cost you with the three or four vendors you're looking at and look ten years down the road. What's going to be my total investment in that piece of software? Because a lot of times you're going to see a shift. Somebody who's cheaper up front might be your most expensive solution ten years later."
In addition to Josh's presentations, Tyler's Kim Rentner held a session at the conference about the future of tablets on school buses. Tyler Drive was the first on-board tablet to provide step-by-step navigation as well as increased student safety with student ridership management, and Rentner was excited to share with NAPT attendees Tyler's vision for what the cutting edge of onboard tablets will look like in the coming years.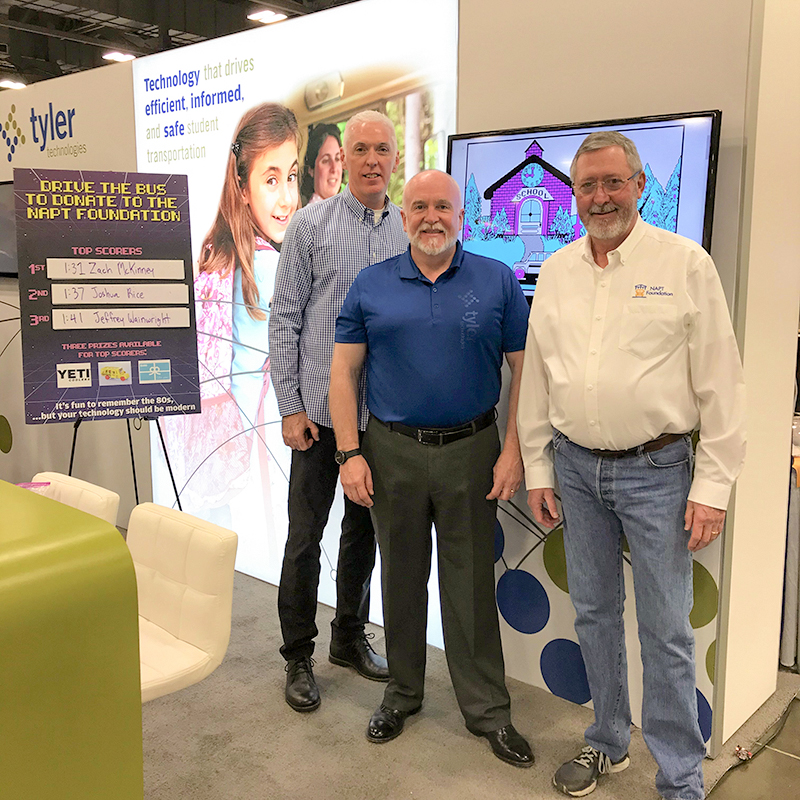 In Tyler's booth on the trade show floor, staff offered attendees a chance to race around a 1988 school bus driver video game to collect students and drop them off at school. For every play, Tyler donated $20 to the NAPT Foundation, which coordinates with school officials and student transportation professionals to educate the public about student transportation and safety issues and provide ways to enhance their local efforts. In total, the Tyler Foundation donated $10,000 to the NAPT Foundation to further these successes.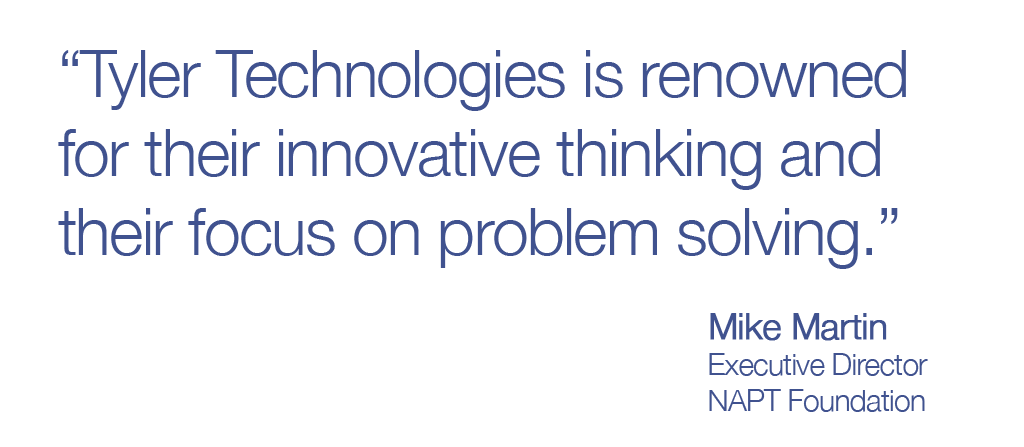 "Tyler Technologies is renowned for their innovative thinking and their focus on problem-solving", said Mike Martin, executive director of the NAPT Foundation. "This incredibly thoughtful and generous donation not only displays their creativity, it provides essential support for our professional development efforts. We really can't thank them enough."