Every day, millions of students rely on school buses to transport them safely to and from school. As the guardians of these young passengers, drivers and their schools share the critical responsibility of ensuring that they travel securely and worry-free. One of the most effective ways to meet this challenge is using two-way radio communications.
Why School Bus Safety Matters
Numerous factors contribute to the importance of school bus safety. First and foremost, it directly impacts the well-being of the children who depend on this mode of transportation. Furthermore, confidence in the school system depends on efficient, reliable, and safe transportation. Parents entrust their children's safety to the school district, and any signs of negligence can have a lasting impact on the community's trust.
The Role of Two-Way Radio Communications in School Bus Safety
Two-way radios are essential tools in boosting school bus safety. These communication devices offer several key advantages:
Ensure effective communication between bus drivers and dispatchers.
Improve response time in emergencies or accidents.
Enhance coordination for routes and schedules!
Monitor driver behavior and adherence to safety protocols.
Facilitate communication during field trips and extracurricular events.
Aid in maintaining contact during inclement weather or hazardous road conditions.
Help in disseminating safety updates and alerts to drivers.
Assist with troubleshooting mechanical issues.
Enable real-time communication between multiple buses in a convoy.
Foster a secure environment for the students and staff on board.
Transportation Directors: A Vital Role
It is the responsibility of the transportation director to oversee the technical aspects of a school's transportation system. This includes route planning, resource allocation, and fleet management. In addition, they must ensure that the system runs in accordance with safety regulations. Being a crucial part of the management team, transportation directors must maintain open communication with dispatchers and school superintendents.
Dispatchers: Connecting Everyone
Being the link between drivers, students, parents, and school administrators, dispatchers play a crucial role in the organization and tracking of school transportation, ensuring the safe and efficient movement of students to and from their educational institutions. They coordinate with drivers, school administrators, and parents to create optimal routes, taking into consideration various factors such as distance, traffic patterns, and special needs requirements.
Dispatchers must also constantly monitor the transportation system, promptly addressing any delays, incidents, or emergencies that may arise during the journey. Their careful planning, detailed communication, and rapid response capabilities contribute significantly to the overall effectiveness and safety of school transport systems, promoting a secure and seamless experience for students, parents, and staff alike.
The Bottom Line
School administrators can save significant time and money by implementing a two-way radio system that has a managed program that includes the equipment, maintenance, and repairs at a fixed price point. This comprehensive approach streamlines communication between staff members, cutting down on wasted time coordinating through other methods such as phone calls or in-person meetings. By consolidating costs into a single, fixed-price program, administrators can more accurately budget for these essential communication tools and avoid unexpected expenses.
Furthermore, including maintenance in the program ensures that radios remain functional and up to date, further reducing hassle and potential downtime. Overall, a well-managed two-way radio system offers a practical and cost-effective solution for school administrators to enhance communication, efficiency, and financial management.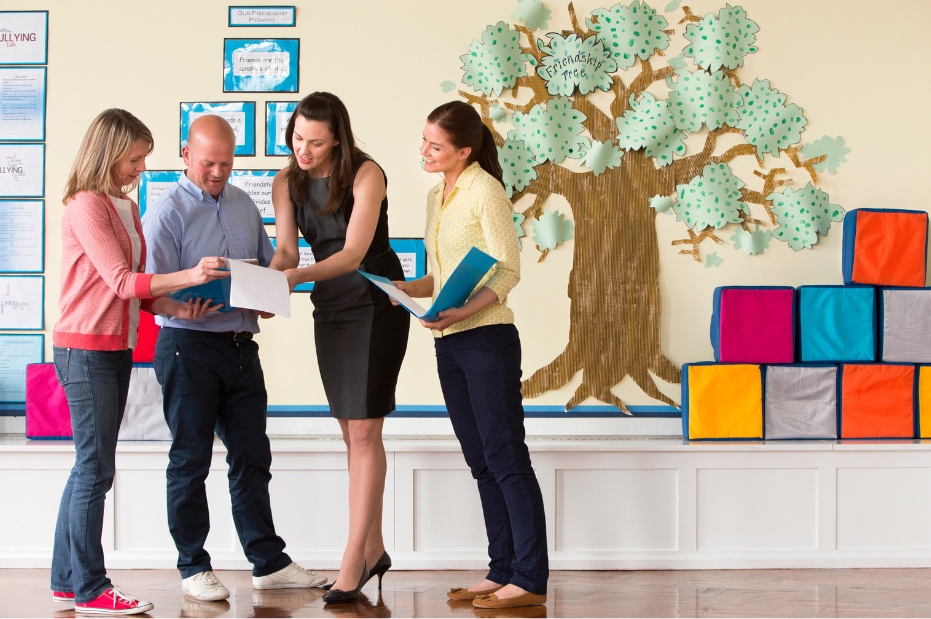 In summary, two-way radios stand as the most efficient and reliable solution for school bus safety, budgeting, and communication. With their user-friendly design, instant connectivity, and cost-effectiveness, these devices play an indispensable role in ensuring that students, drivers, and school administration stay connected, informed, and safe at all times. By choosing two-way radios, schools invest in a communication system that prioritizes the well-being of their students and supports a secure and thriving educational environment.
Get more information about School-Radio's Managed Service Program.