Since 2007, Love the Bus Month has become a national event that is celebrated by school districts and contractors, alike. The event is hosted...
February is #LoveTheBus Month, hosted by the American School Bus Council. School districts and contractors nationwide celebrated their love of the school bus in...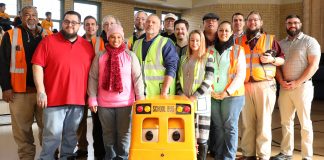 The American School Bus Council held its annual "Love the Bus" event last week. It focused on the role the yellow school bus and...