A 47-year-old homeless hijacker was foiled by a quick-thinking female school bus driver in Fresno, California, when he tried to carjack a school bus full of 41 kids. There were no serious injuries reported.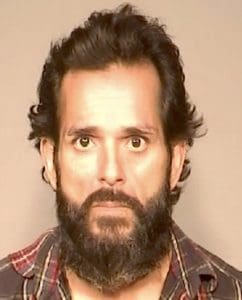 Students from Reagan Elementary School in Kingsburg Elementary Charter School District were reportedly returning from a field trip to a science camp in Oakhurst on Monday. Their school bus driver made what was supposed to be a quick pit stop for two students at a gas station in south Fresno, which was located near Highway 99.
However, a man quickly seized the unexpected opportunity. Witnesses said he stormed past the teacher, boarded the bus and attempted to commandeer it for a different kind of field trip—a really long one.
Police said he possibly has mental health issues. Lt. Mark Hudson of Fresno Police told reporters that the suspect was acting erratically, and had demanded that he and the children be driven to a San Gabriel Mission, several hundred miles to the south, in Southern California.
According to news reports, the suspect "grabbed the female driver by the collar to pull her from the driver's seat." He then "walked to the back of the bus and then to the front but did not touch any of the children as they sat in their seats."
The school bus driver, teacher and gas station clerk acted immediately to try to talk the hijacker off of the vehicle. The driver yanked the keys out of the ignition, which triggered an alarm on the bus and flashing yellow lights, hid the keys, and yelled at the man to leave the bus. The names of the three heroes have not yet been released.
Police said the teacher "returned to the bus and joined the driver in demanding that Martinez leave; the gas station clerk also came out and ordered him off the bus. Martinez complied and walked to the store, where he was shortly thereafter taken into custody by police," reported the Mercury News, and booked into Fresno County Jail.
The San Diego Tribune said, "With lights flashing and the alarm sounding, the driver continued shouting at the man to leave and told him the bus would not move while the alarm was on."
The suspect faces two charges, attempted kidnapping and attempted carjacking, both of which are felonies. The suspect is being held on a $27,500 bond. Police added that the incident is still being investigated.