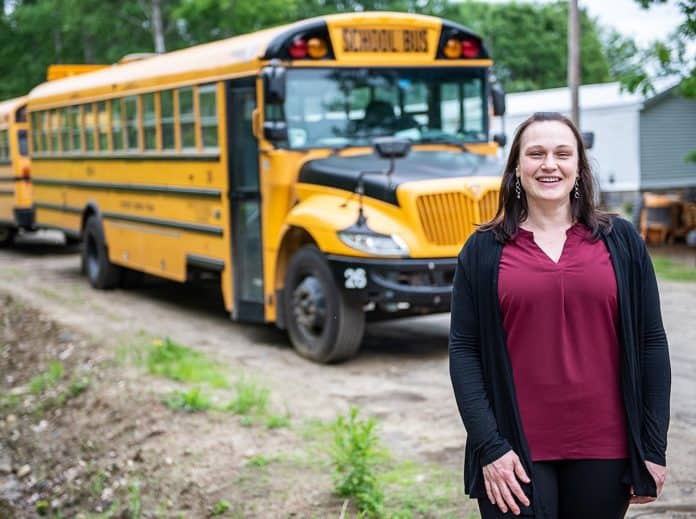 The Sun Journal reported on June 21 that Amanda Severy was training a school bus driver who was on his final session of the training process, when he had a heart attack while he was driving the bus.

There were roughly 20 students on the morning route on Nov. 7, 2018, for the driver's final training run. He was scheduled for his first route alone that afternoon.
However, the driver reportedly had a heart attack and was unconscious at the wheel, and the school bus went out of control.
Severy reached the steering wheel, regained control of the bus and stopped it from potentially running into a ditch or a business parking lot.
---
Related: Houston ISD Manager Saves School Bus Driver's Life
Related: Roundup: Raging Bull, Student Tries to Save School Van Driver and More
Related: Video: Heroic Actions of Students When Driver Suffers Heart Attack
---
The driver reportedly was not a small man, and Severy was seven months pregnant, so she had to find a way to navigate herself to the steering wheel and step on the brakes. She was able to slow the bus down before pulling the emergency brakes and radioing for help.
However, the driver died after being transported to the hospital, the article reported.
Severy was nominated by a parent for the State Police Award, the article reported. Severy received a Maine State Police Special Award of Commendation on June 21, 2019, for stepping in and saving the children on the school bus.