School districts across our nation are challenged with how to best transport riders. From my experiences in the school transportation industry, I have repeatedly questioned if this significant consumer population has been provided adequate opportunities to be heard. Has sufficient attention been placed on learning more about children's viewpoints about school transportation?
I cherish a recent 10-minute informal conversation with 6-year-old twins Allie and Jaynie to learn more about their perceptions and opinions about riding a school district bus. With little effort, I acquired the following thought-provoking information. (1) They both like riding the school bus better than going to school in their mother's car, (2) they "really" like when the driver greets them and (3) one of the twins likes to sit alone, while the other twin likes to sit with her sister or a friend.
What took me by surprise is when the one of the twins shared that she thought there should be seatbelts on her school bus. She explained that when her driver hit a very big bump in the road, she went flying over the seat in front of her. Both she and her sister clearly described this event from over a year ago. Thank you, Allie and Jaynie, for so openly sharing.
---
Related: Focus on Rider Experience: The Way Forward
Related: Choosing the Right School Bus Ridership Technology
Related: (STN Podcast E87) It's All About People: Zeroed in on Student Safety & School Bus Driver Hiring
---
But taking into consideration student-rider perspectives is not a simple task. It is widely accepted in the research literature regarding child consumers that there are limitations regarding the best way to conduct research. Two frequently cited issues are methodology and ethical considerations. Does the school transportation industry listen and communicate thoroughly with its most important consumers? I don't think so, and I consider this is a significant industry oversight and error. School children of all ages are a captive audience from their very first step on a school transportation vehicle.
How to embrace these consumers has yet to be firmly established and appreciated. Does the school transportation industry seek child consumer information that is pertinent to today's school transportation industry? When is the last time your school district questioned riders about their school transportation experiences? The school bus industry for far too long has missed out on the opportunity to connect with this valued user.
Current education and transportation practices for children and families have transformed considerably prior to, during and subsequent to COVID-19. School transportation in many communities came to a standstill and became one of the most unanticipated school districts impacted services. Much has been written and continues to be spoken about the impact of driver shortages being experienced as a result of COVID. The impact of changes in educational access for nondisabled and disabled children alike was significantly disrupted and currently under much debate and scrutiny.
The full-and long-term effects of COVID on school transportation remains unknown. Moving forward, it is recommended that the school transportation industry take into consideration child consumer input. School transportation rider's knowledge is an imperative resource that should be fully utilized. Countless aspects of the industry can benefit from their knowledge and experiences. The industry should engage riders to learn more about their perspectives and opinions. It should not be underestimated how powerful both directly and indirectly these consumers can impact the future of school transportation.
---
Related: Student Transporters Reflect on COVID-19 Changes, Lessons Learned
Related: Technology is Bringing Profound Changes to Student Transportation
Related: Brain Science Draws Correlation Between Child Trauma, School Bus Behavior
---
How to learn from child consumers requires marketing knowledge and experience. Their perceptions and opinions are important. Ridership representativeness can provide invaluable dependable information and data. This consumer population should not be overlooked. Valuing child consumer marketing information has evolved with a number of successful approaches for obtaining trustworthy information. These strategies include age appropriate: (1) drawings, (2) focus groups, (3) interviews, (4) observations and (5) surveys.
In summary, it is necessary for the school transportation industry not to under-estimate what is said by children to parents, friends, teachers and interviewers about their individual school transportation experiences. I emphatically advocate for letting children's perceptions and opinions be solicited, heard and taken into consideration as the school transportation industry continues to evolve.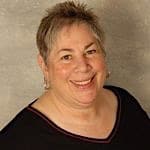 Linda Bluth is an emeritus tenured faculty member of the Transporting Students with Disabilities and Special Needs National Conference, a past-president and Hall of Fame Member of the National Association for Pupil Transportation, and the author of over 125 related publications. She is as an expert witness on and consultant to the student transportation industry. 
Editor's Note: As reprinted in the October 2021 issue of School Transportation News.
---
Related: (STN Podcast E85) Spotlight on Safety: Student Wellbeing Requires Driver Training & Public Awareness
Related: School Bus Service Canceled for Some Students in Seattle