The U.S. Golf Association had its 116th annual U.S. Open Championship ready to kick off at the Oakmont Country Club in Oakmont, Pennsylvania, showcasing the top professional and amateur golfers from across the sport. But due to inclement weather, revised schedules and larger than expected numbers of spectators, volunteers, workers and participants, the host organization found itself revising logistics at the eleventh hour and in desperate need of additional transportation.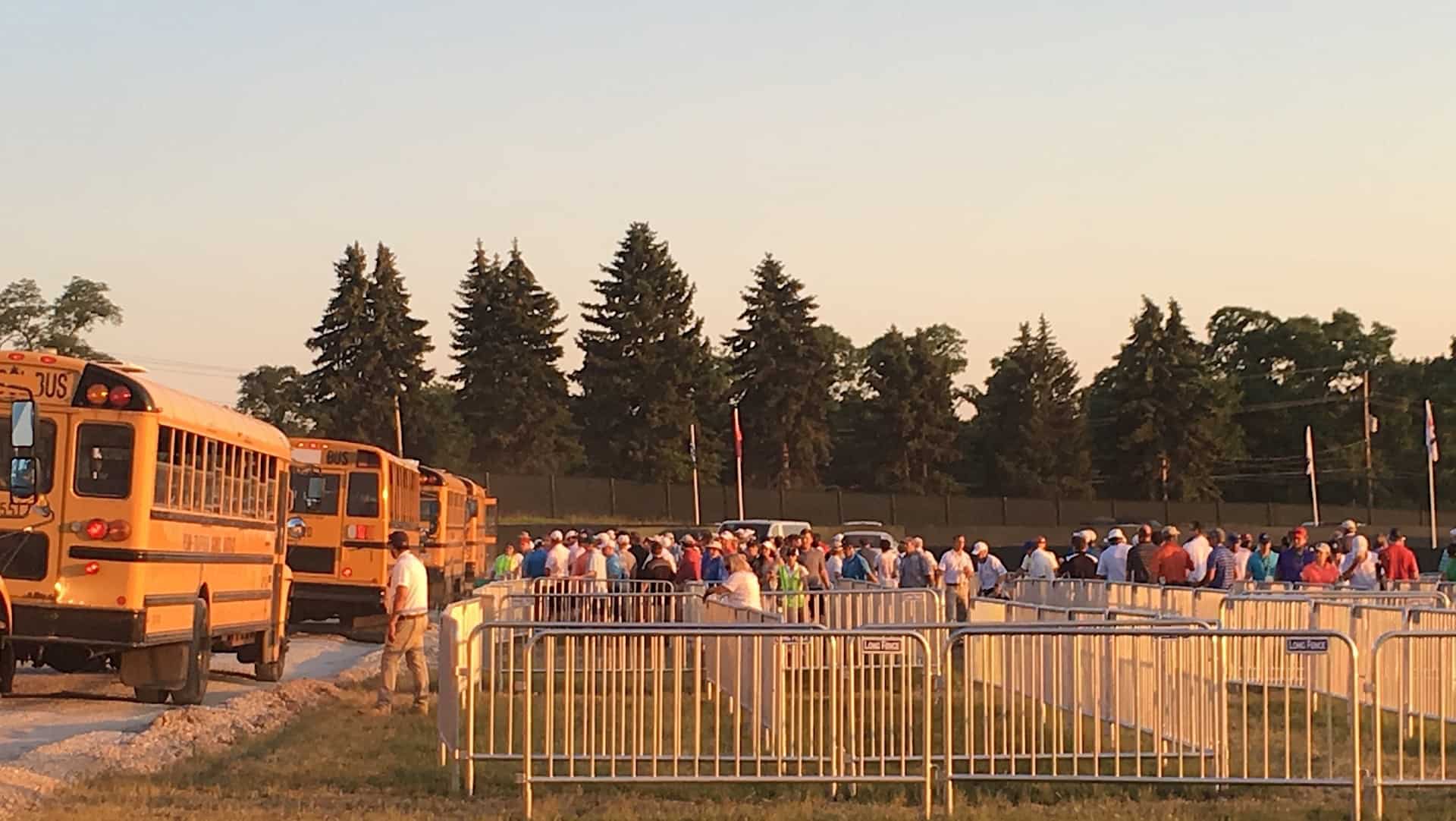 STA at the 2016 U.S. Open That's when the phone rang in the offices of Student Transportation of America (STA), the nation's largest independent provider of school transportation services with dozens of locations throughout the state of Pennsylvania.
"How many buses can STA provide to the tournament…by 4:30 tomorrow morning?" said the USGA representative.
Paul Fichner, the vice president of STA Pennsylvania, and Kevin Barnhart, STA's regional general manager in Western Pennsylvania, quickly set to work calling their local colleagues, other general managers in the area, operations managers, and numerous bus drivers to seek out those who could be available to help such a large scale event on such short notice.
The response was immediate, and tremendous, and by 4:30 the following morning, beneath the pre-dawn moonlight, stood 24 STA vehicles and 24 STA bus drivers from across Western Pennsylvania, representing STA locations in Gibsonia, Portersville, Carnegie, Coraopolis, Spring Church, West Newton and Trafford.
That Saturday, STA's drivers transported more than 1,500 individuals from a number of locations around Pittsburgh, including PNC Park, home of the Pittsburgh Pirates baseball team, south to the Oakmont Country Club. On the second day, that number swelled to over 2,000.
"This was truly an exceptional effort on the part of our drivers and the management teams in Western Pennsylvania," said Colleen McAndrew, terminal manager for STA's operations in Gibsonia. "It's also a testament to the willingness and professionalism that is exhibited by our employees, each and every day throughout the school year. We are proud to have been able to answer the call from the USGA, and look forward to the opportunity to work with them again when the U.S. Open returns to Oakmont in the future."
To learn more about Student Transportation of America and its Family of Companies, please visit www.RideSTBus.com.