HIGH POINT, N.C. — Industry leader Thomas Built Buses, Inc., along with Detroit Diesel Corp., a leading manufacturer of heavy and medium-duty diesel engines, have expanded the warranty options for the Detroit DD5 and DD8 engine after-treatment systems.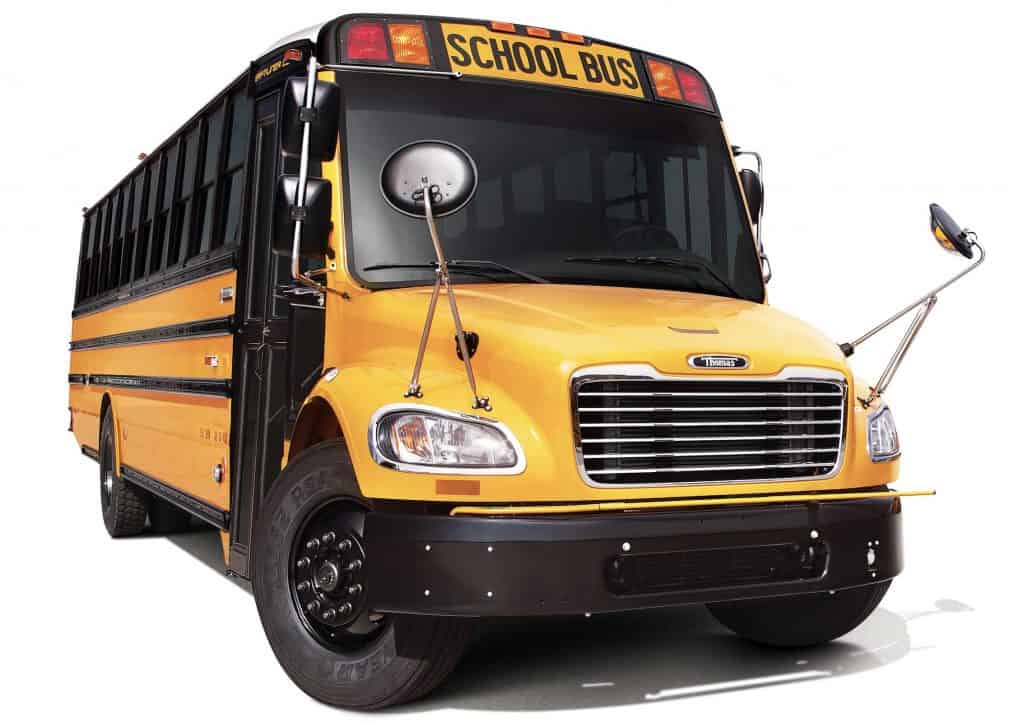 Currently, a standard warranty of 5 years/100,000 miles/160,000 km, including 100 percent parts and labor, covers both the engine and the after-treatment system of the DD5 and DD8 engines. Now, customers have the option of adding on an extended warranty for just the after-treatment system.
"We continue to stand behind the quality and durability of our school buses and now our new Detroit engines," said Caley Edgerly, president and CEO of Thomas Built Buses. "The after-treatment systems of our new Detroit DD5 and DD8 engines are one-of-a-kind with some of the greatest fuel efficiency in the marketplace; and variable cam phasing, which in the end, cause less wear and tear on the after-treatment system. This results in far [fewer] faults and a system that requires far less maintenance than conventional after-treatment systems. We are pleased to offer our customers a state-of-the-art after-treatment system and additional peace of mind through this extended coverage."
Coverage options vary but can cover up to 10 years with unlimited miles/km. Detroit's after-treatment extended warranty will cover only the after-treatment system. Additional engine warranty coverage is also available to cover progressive damage to the engines. For complete information about Thomas Built Buses or warranties, customers can consult their local dealer.
About Thomas Built Buses
Founded in 1916, Thomas Built Buses is a leading manufacturer of school buses in North America. Since the first Thomas Built bus rolled off the assembly line, the company has been committed to delivering the smartest and most innovative buses in North America. Learn more at ThomasBuiltBuses.com or at https://www.facebook.com/thomasbuiltbuses.
Thomas Built Buses, Inc., headquartered in High Point, N.C., is a subsidiary of Daimler Trucks North America, LLC, the largest heavy-duty truck manufacturer in North America and a leading manufacturer of class 4-8 vehicles. Daimler Trucks North America produces and markets commercial vehicles under the Freightliner, Western Star and Thomas Built Buses nameplates. Daimler Trucks North America is a Daimler company.
About Detroit
Detroit is a single-source trucking business solution that offers mid-range and heavy-duty diesel engines, transmissions, axles, safety systems, and connected vehicle services for on-highway and vocational commercial markets. Detroit products are sold and serviced through a network of hundreds of locations in North America. For more information, or to find the nearest Detroit location, visit DemandDetroit.com. Detroit is a brand of Detroit Diesel Corporation, a subsidiary of Daimler Trucks North America.