Having recently mandated that 100 percent of newly purchased school buses should be zero-emissions by 2035, California joins a growing list of states pushing the adoption of electric fleets. From Connecticut to Maine, Maryland to New York, a green transportation revolution is unfolding, and school districts are having to plan for a lot of change.
This webinar, featuring insights from ENGIE and San Marcos Unified School District (USD), will help school transportation leaders navigate this major shift by providing an update on funding options and advice on how to ensure timely and smooth deployments.
ENGIE has a long history of supporting schools with a range of sustainable energy solutions, including fleet electrification and eMobility solutions. Along with guest speaker Mike Sawyer, president of the California Association of School Transportation Officials and executive director of transportation at San Marcos USD, ENGIE will discuss:
Government incentives and funding options, including timely Inflation Reduction Act (IRA) programs
The ins and outs of utility funding packages and associated technology restrictions
The need to plan ahead to manage technology integrations, scrappage requirements, and more
The cost, financing, and project management benefits of "turnkey" eMobility solutions
How San Marcos USD plans to leverage $5 million in IRA funds to achieve its fleet modernization
Brought to you by Engie.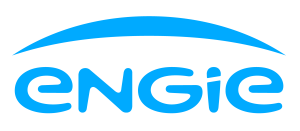 REGISTER below:
Presenters:
Mike Sawyer
Executive Director of Transportation
San Marcos Unified School District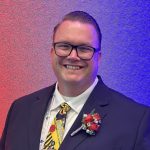 Sawyer is also the President of the California Association of School Transportation Officials. He started his career in school transportation in 1999 as a school bus driver at San Marcos USD while attending college. After a few years, he was promoted to Transportation Coordinator. In 2012, Sawyer was promoted to the position of Transportation Director and then Executive Director, where he currently strives to provide the safest and most efficient transportation department for the district. He attended Palomar College and National University, completing a Computer Information Systems program.
Nancy Rorabaugh
Senior Program Development Manager
ENGIE North America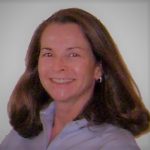 Rorabaugh's dedication to California's K-12 public school districts as well as other public-sector entities throughout California spans close to 30 years, developing and implementing energy efficiency, renewable energy, and electric vehicle projects. Prior to joining ENGIE, Rorabaugh founded Innovative Energy Services, Inc. and served as President at Strategic Energy Consulting. She holds a BS in Marketing and a California B General Building Contractor's License.
John Paul Jewell
Regional Sales Manager, Northeast
ENGIE North America – Distributed Energy Solutions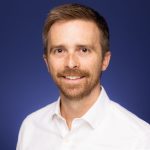 Jewell develops energy-saving partnerships, resilient infrastructure, and sustainability strategies with K-12 schools and other public-sector entities. For more than a decade, he's held positions in environmental affairs and sustainable energy. Prior to ENGIE, he was a Clean Energy Finance Specialist and Research Coordinator at the Environmental Law & Policy Center. He holds a Master of Environmental Management and an MBA from Yale University.