Interested in electrifying your school district's bus fleet? The EPA launched another round of its Clean School Bus Program.
Join us for an open conversation on the 2023 EPA Rebate Program, where we'll answer your questions on the differences this time around, how to apply, and also share the experiences of school districts who've secured funding from prior rounds.
Brought to you by Highland Electric Fleets

REGISTER below:
Presenters:
Amy McGuire
Director, Market Development
Highland Electric Fleets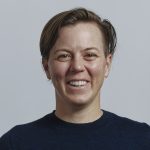 McGuire leads Highland's efforts to mobilize stakeholders within and around a school district to encourage a school district to electrify its bus fleet. This includes community organizing, mass market education, policy advocacy, and major account political support as well as engaging with utilities, regulators, and legislators around existing and potential future programs designed to support electric school buses.
McGuire holds an MPA in Environmental Science and Policy from the School of International and Public Affairs at Columbia University and a BS in Earth Systems – Renewable Energy Resources from Stanford University. She is mum to a fabulous six-year-old, a former professional cyclist and elite triathlete, a passionate home DIY-er, and newly adopted human of Norman, the Great Dane.
Tim Farquer
Superintendent
Williamsfield Schools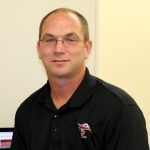 Farquer comes from a family of educators and has worked in public education for 25 years. He is the Superintendent for Williamsfield Schools in Williamsfield, Ilinois, an EPA Clean School Bus Rebate winner in the process of implementing the electrification of their school bus fleet. Farquer is also the administrative lead for the Bus-2-Grid Initiative and a Senior Advisor for the World Resource Institute's Electric School Bus Initiative.
He holds a Masters degree in Educational Leadership from Bradley University and an Educational Specialist degree from Western Illinois University. He lives in Williamsfield with his wife Nadine, sons Benjamin & Cade, daughter Olivia, and their various pets.
Andy Edmondson
Superintendent
Hardin County School District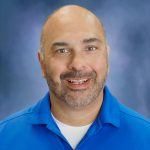 Edmondson is in his sixth year at Hardin County Schools, located in the southeast corner of Illinois. He is currently in his fourth year as superintendent at Hardin County and has worked to instill an, "If you can believe it, you can achieve it" attitude. Edmondson has been an administrator for 18 years. Some of his highlights include helping lead Challand Middle School, in Sterling, Ilinois, to their highest-achieving scores in both math and reading.
As Principal of Lincoln Elementary School in Sterling, Ilinois, Edmondson led a National Blue Ribbon School to its highest academic scores. From there he went to Newman Central Catholic High School, leading it to its second-highest ACT average in school history. After Newman, he went to Marian Central Catholic in Woodstock, Ilinois, and in his first year there moved the average Marian ACT score to 25.1 for the first time in Marian's history.