The Society for Women Engineers (SWE) Annual conference recognized three Cummins, Inc. employees for their contributions to women engineers and STEM advancements.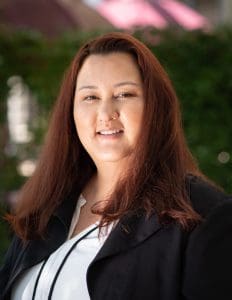 Ana Paula Marimoto
Marimoto first began working for Cummins 14 years ago, starting her career in Brazil as an applied controls engineer. Currently, she works as a dynamic system and controls technical leader for Cummins and seeks functional excellence improvements for electronics controls development.
"Diversity and inclusion, personally, mean a lot to me, so being nominated to this award by itself was an honor, but receiving it confirms to me we are on the right path," said Marimoto.
Marimoto received the Emerging Leader Award, which according to the SWE nomination packet, "honors any woman engineer who has been actively engaged in an engineering or technology profession, has demonstrated outstanding technical excellence as an individual resulting in significant accomplishments, and has 10 to 15 years of cumulative engineering experience. A maximum of 10 awards may be presented annually."
Marimoto earned both Six Sigma Black Belt and Master Blackbelt certifications, while also developing five high impact projects.
"The winner has been with Cummins for 14 years and has moved around the organization in various leadership positions," said Dayna Johnson, director of professional excellence on the SWE board of directors. "She was Cummins' first leader of the Technical Women's Leadership team in Latin America, which is an initiative to attract, develop and retain female engineering talent."
Going forward, Marimoto said she expects to further expand her leadership journey and support the company on upcoming goals.
As far as her personal goals, she said she hopes to continue "inspiring and supporting people to achieve their full potential. More than ever, I expect to keep acting as a diversity and inclusion agent for workplace and life," Marimoto said.
Marimoto worked alongside her fellow awardees, Anne McLaren and Paul Sowerby.
"I am truly honored for this award, but having the opportunity to receive it with Anne and Paul, two great technical leaders I have had the chance to work with for the past years makes it even more special," said Marimoto.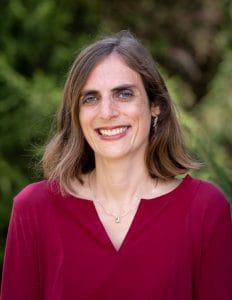 Anne McLaren
McLaren, the technical advisor and reliability engineer for Cummin, received the Spark award for the advancement of women through mentoring.
"The individual will have made a difference in the lives of many by affecting women at a variety of levels ranging from high school through more senior levels in relation to their position. A maximum of five awards may be presented annually," according to the SWE.
McLaren has completed 15 years at Cummins, working as a mentor for many employees, including those who have yet to go to college and her superiors in the organization.
"I lead our Technical Women's Initiative, and also co-lead our Global Retention Committee, which has some mentoring programs, so [we are] trying to set the right environment to attract, develop and maintain female engineers at the company," said McLaren. "Then I also have led our women's vicinity group and employee resource group, mentoring, networking and coaching committee. So, there are a number of mentoring programs that I've set up, as well as serving as a one-on-one mentor."
McLaren said the Cummins Technical Women's Initiative started as a way to understand what the barriers and enablers are for having more women in the engineering functions at Cummins. The program consists of eight committees that focus on the five regions of the world, as well as on ways to attract, develop and retain technical women.
"I feel very humbled and blessed to receive the Spark Award," she added. "I'd like to thank the Society of Women Engineers for the wonderful honor. Many formal and informal mentors have shaped me along my journey and I am very grateful to them. I hope that I can continue to be a positive influence in the lives of others in the years to come."
McLaren said she next plans to identify ways to continue to mentor employees, and find ways to develop and retain them. Her next goal is to continue to reach people, she noted.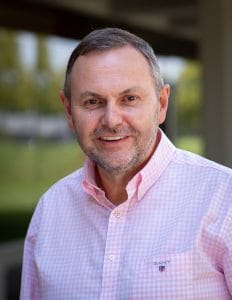 Paul Sowerby
Paul Sowerby, executive director of global technical operations, received the Rodney D. Chipp Memorial Award for "creating diverse high-performance teams through a persistence drive for gender equality," said SWE's Johnson.
"He was a key leader for creating the Women's Engineering Educational Sponsorship Program," she added. "While in India for work, he tripled the size of the organization and gender diversity improved from 22 to 36 percent."
The Rodney D. Chipp Memorial Award was named after the husband Beatrice Hicks, the first SWE president. The award commemorates the support Chipp had for the advancement of women into management or executive roles. There are only three male or company recipients of this award each year.
"We put in place programs to help get young women into universities, we had a sponsorship program there that we called the Dr. Lynn award," said Sowerby. It "helped fund underprivileged women through some of the better universities in China. Not only that, we really started driving hard to not only attract, but also to retain women in the China organization. We went from literally zero to 10 percent in the time that I was there."
Sowerby continued this work in India, where he said his main goal was to increase the retention rate and keep women working as engineers. Sowerby said many campaigns were put into place to attract women into this field.
"We had all sorts of attracting mechanisms, even to the point that I would go and talk to some of the women's parents to assure them that this was a good career, to come into Cummins and work in," said Sowerby.
Sowerby said one challenge was to make sure women were treated fairly, once they entered the workplace and that it was a level playing field. One way he said he accomplished this was through the Women's Leadership Development Program that helps women gain leadership knowledge that would help them take on more executive/leadership roles in the future.
Sowerby said he will continue to try to overcome what he said is his daily constant struggle.
"I am a 60-year-old, privileged white male who tries very hard every single day to be a good ally or a good advocate, to further the cause of women in engineering and other elements of diversity," said Sowerby. "My whole desire and ambition for the future is to be the very best ally and advocate that I possibly can and to further the cause of women in engineering."
All recipients of the above awards said they are humbled and grateful to be honored with such recognition.
"I would say that overall, society awards are always very contested, and it's an exciting time of year for the applications when they find out whether or not they are receiving those awards," said Johnson.
McLaren said that these awards show that Cummins is dedicated to its employee development and advancement. "It showcases great individual effort, but highlights the environment that we have that enables people to work in global teams, to make a difference in helping others," McLearn said.
The annual SWE conference is the "largest gathering of women engineers across all major engineering disciplines," according to the SWE website. There were 16 different categorical awards that recipients could be nominated for, and each had one to 10 awards per category. There were also group awards presented. Johnson said there were more than 14,000 attendants this year.
"I was overwhelmed. It's very humbling that folks would believe that I have deserved such an award," said Sowerby. "When you're in the SWE forum, it's a tremendously powerful group of women, and all have super contributions and continue to encourage people into the industry through their STEM activities. And so, receiving an award from them is very humbling because there are all sorts of people there that have made vast contributions."
The SWE conference was held Oct. 18-20 in Minneapolis.