A Delaware school bus driver is being charged with reckless endangering and vehicular assault after reportedly slamming on the bus' brakes because students were not sitting properly in their seats. Several students sustained injury.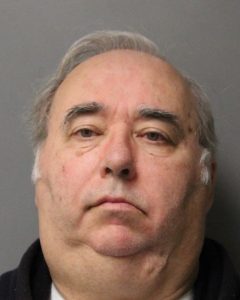 Granville R. Lawson, 65, a school bus driver for bus contractor Dutton Bus Service, Inc., was driving students home from Long Neck Elementary School for the Indian River School District in Delaware.
On Jan. 28, Lawson, according to the Delaware State Police Report, intentionally slammed on the school bus brakes, which caused students to hit the seat in front of them.
Prior to the incident, the DSP noted that Lawson made an announcement over the PA system, "See what I can do when you get out of your seats." However, there were no prior announcements concerning children being out of their seats before Lawson started slamming on the brakes.
A total of 30 students were onboard, ranging in ages from 6 to 11, plus a 77-year-old aide. It was reported that 11 students sustained injuries from the incident. The injuries ranged from bruising, abrasions and concussion-like symptoms.
---
Related: Washington State School Bus Driver Rescues Child Following Carjacking
Related: School Bus Driver Leaves 4-Year-Old Girl On School Bus
Related: Revised West Virginia Policy Lacking on School-Bus Driver Oversight, Association Says
Related: Delaware School Bus Slams into Ditch & Overturns
Related: FMCSA Publishes Official Notice of 2-Year Delay in Training Compliance
---
Lawson was taken into custody and charged on Feb. 3 with 9 counts of reckless endangering second degree and 11 counts of vehicular assault third degree.
School Transportation News reached out to Dutton Bus Service for information but the appropriate person was not available to comment. STN will update the report upon hearing from the company.