RENO, Nev. — The Green Fleet Awards winners announced on July 16 during the Green Bus Summit at STN EXPO Reno recognized four districts and two contractors for their commitment to investing in clean energy school buses.
School Transportation News presented the awards in affiliation with the National Renewable Energy Laboratory, which assisted in judging the nominations.
The winner of the Large Public Fleet Category (over 250 school buses) was Montgomery County Public Schools (MCPS) in Rockville, Maryland. Gregory Salois, director of transportation, spoke on his experience as a relative newcomer to the student transportation industry and electric school buses, and to the district's continued efforts to reach its goal of fully transitioning the fleet of 1,450 buses to electric by 2032.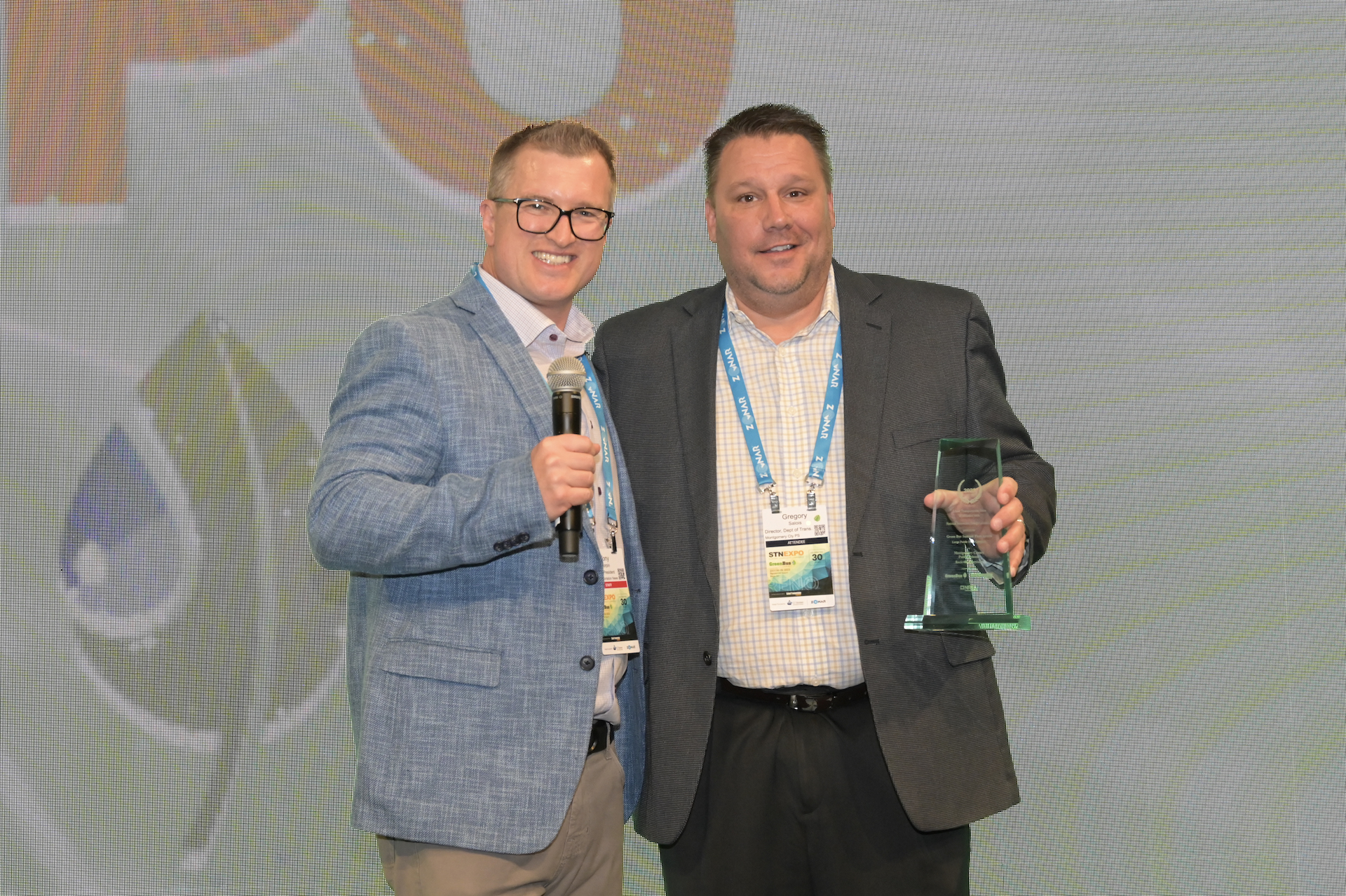 "It was a little bit of a new experience for me coming into the school world and in the whole electrification business because in my previous career electrification wasn't an option," Salois shared with STN following the announcement on July 16. "It goes to show the team that we have with MCPS and the partnership that we have Highland, Thomas [Built Buses] and Proterra. This award really reflects everything that has been done over the past two years to get where we are. It's a great step forward and I'm proud to have that recognition for what we did with our partners and with the MCPS team."
Meanwhile, Township High School District 211 in Palatine, Illinois was the winner of the Medium Public Fleet Category for 101 to 249 buses. Director of Transportation Diana Mikelski expressed her gratitude to her team as well as fueling partner Amerigas for the nomination.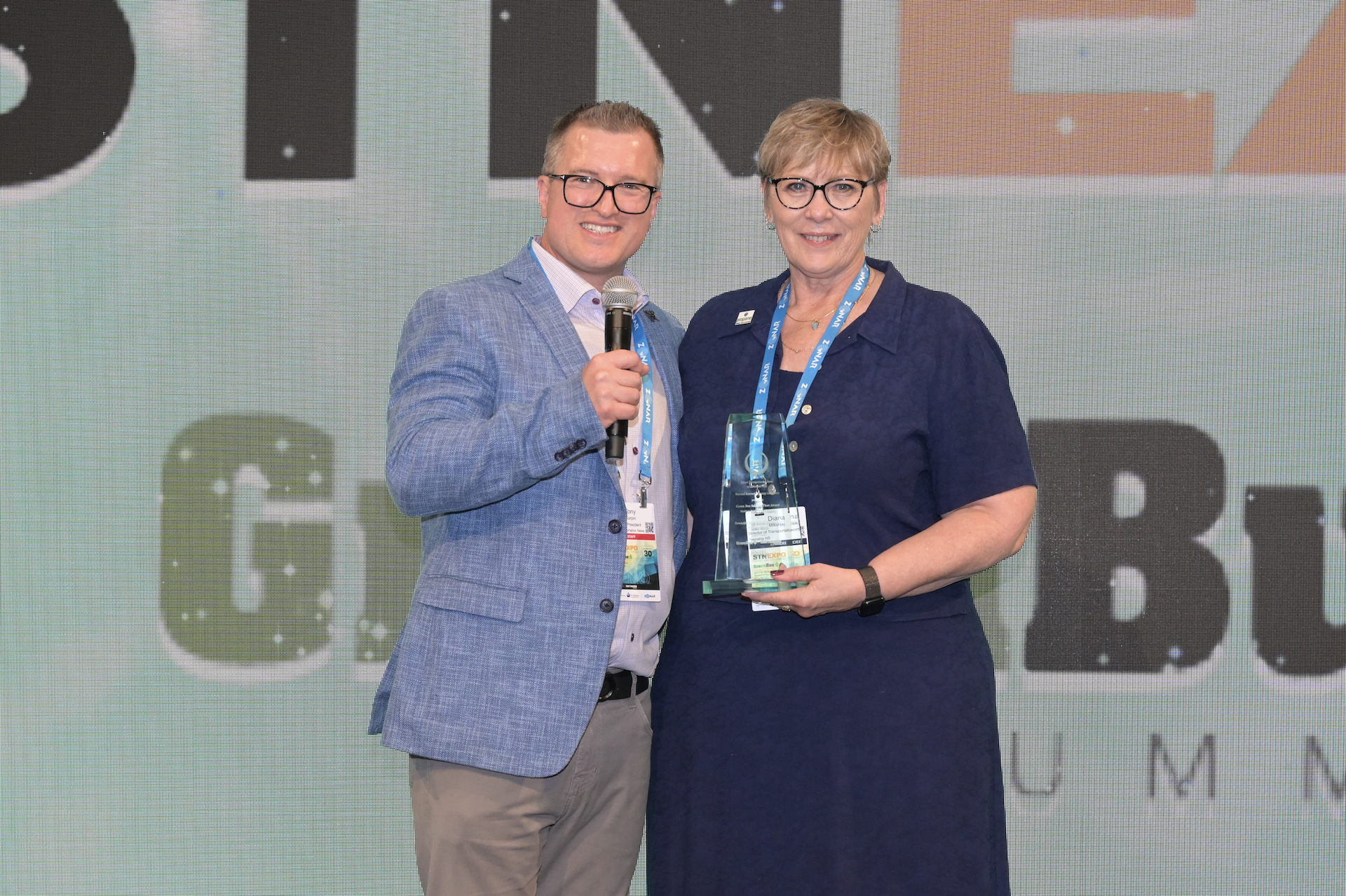 "Winning this award tonight for the Green Bus Fleet Awards has just been an amazing recognition of where we have taken our propane fleet. Between our drivers, technicians, the school board [and] my administration, all have backed the program and have gone on to see the benefits that we've been bringing forward with the propane fleet and how it's been such a wonderful transition for our students."
The Small Public Fleet Category (50 to 100 buses) was awarded to DeKalb County Central United School District in Waterloo, Indiana. The district purchased its first propane school bus in 2015 and now has 56 propane buses in its fleet. The other 10 are powered by gasoline.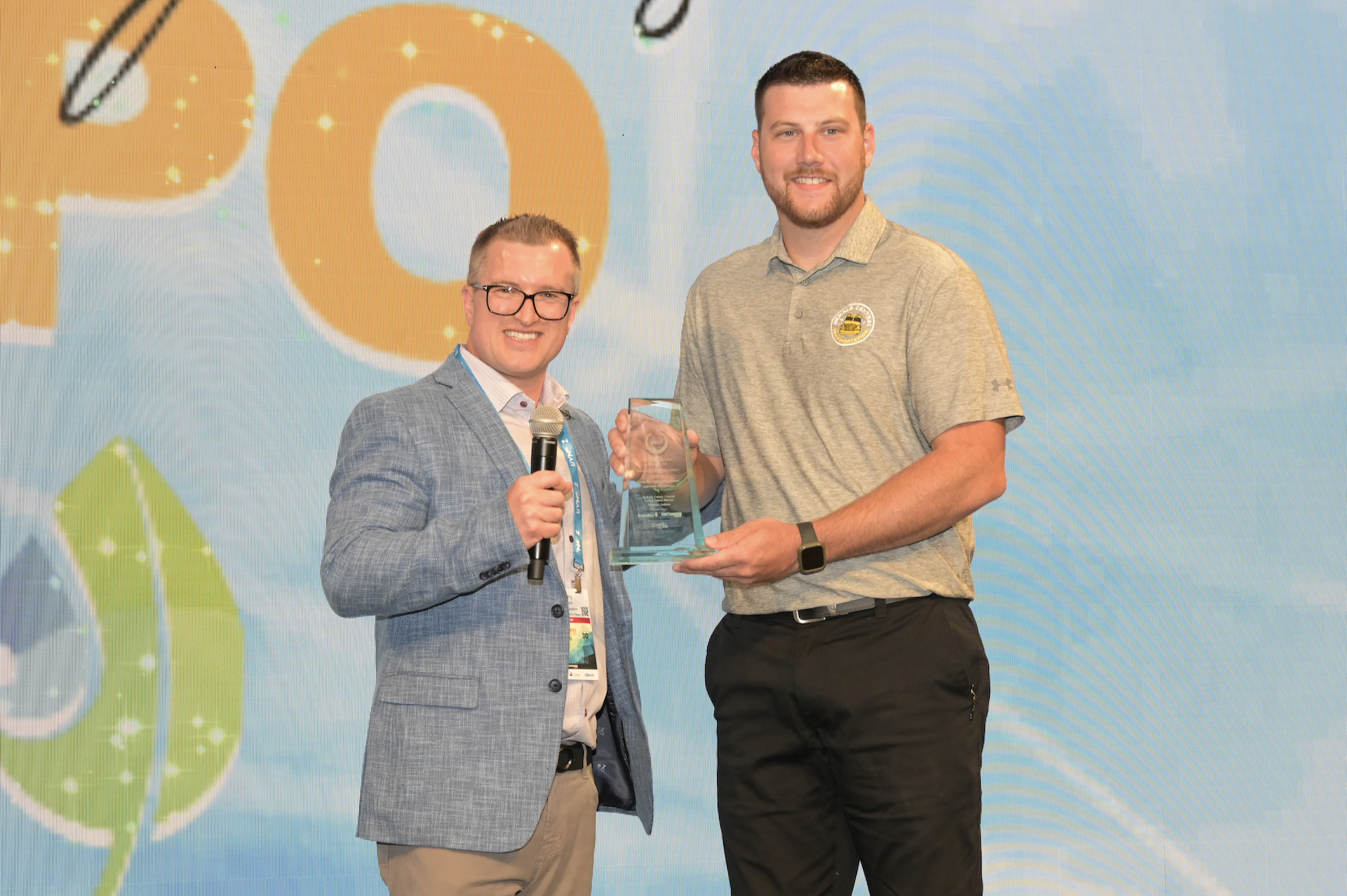 Lead Transportation Technician Grant Treesh spoke on the significance of the award, stating, "The Green Fleet Award for Dekalb Central School symbolizes the hard work and dedication from our transportation team and our commitment to our community for a greener tomorrow."
The Rural District Under 50 Buses Category award was given to Upper Moreland School District in Willow Grove, Pennsylvania.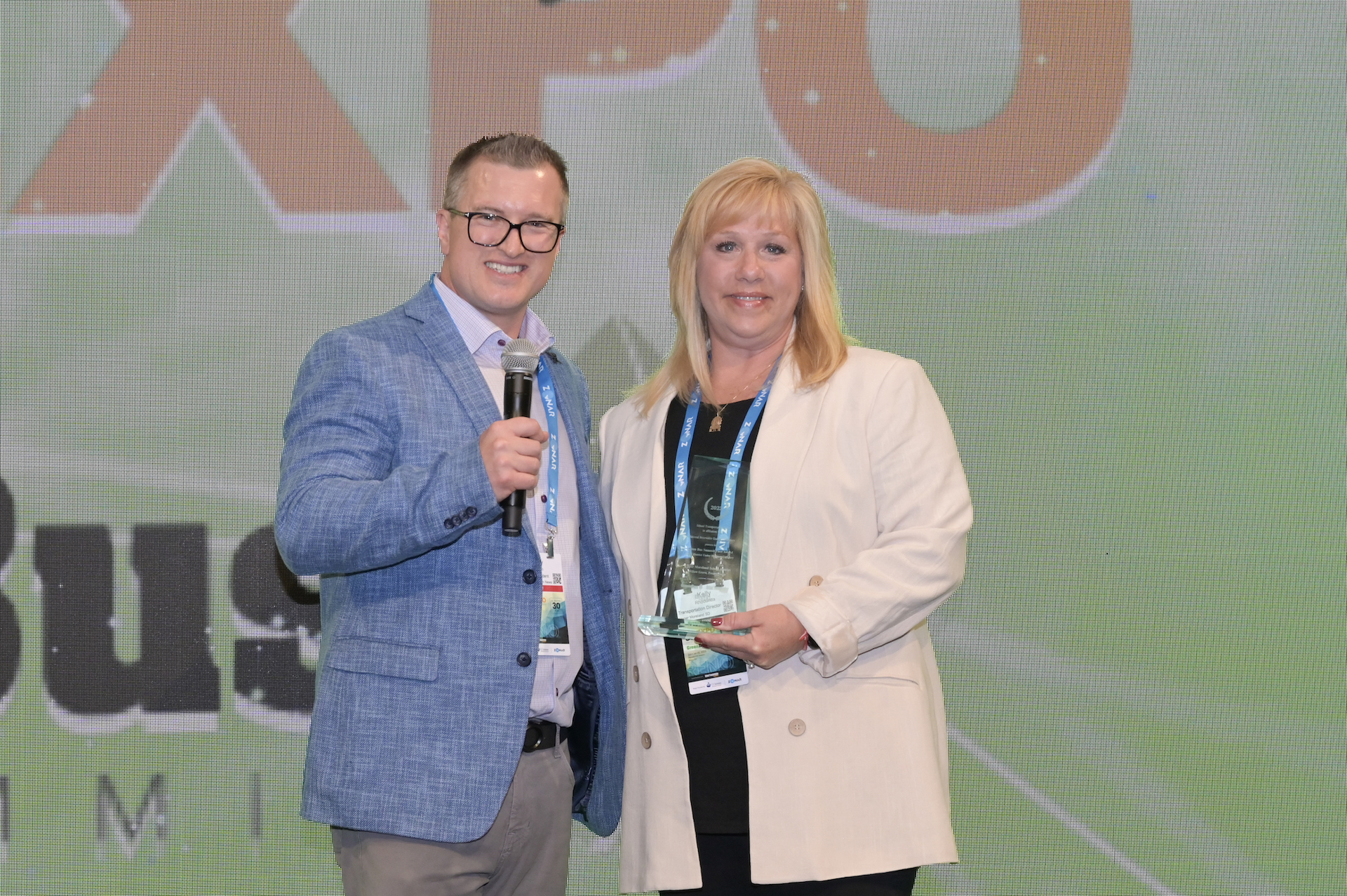 Transportation Director Kelly Rhodunda, who has over 23 years of experience in the student transportation industry, stated that collaborative efforts led to a successful procurement of the first district-owned fleet of propane school buses in Pennsylvania.
"This award is very important to me," said Rhodunda. "It highlights the importance of having a green fleet. Being recognized by others in this industry shows that this is a sustainable option for school districts. This is something that will be better for communities [and] better for our children."
First Student Inc., based in Cincinnati, Ohio, won the Private Fleet Category. First Student currently has the largest number of electric school buses deployed across North America with 242 electric buses on the road. The company has committed to transitioning 30,000 diesel vehicles to electric by 2035. Leslie Norgren, vice president of consulting for First Student, provided commentary following the Green Fleet Award Ceremony.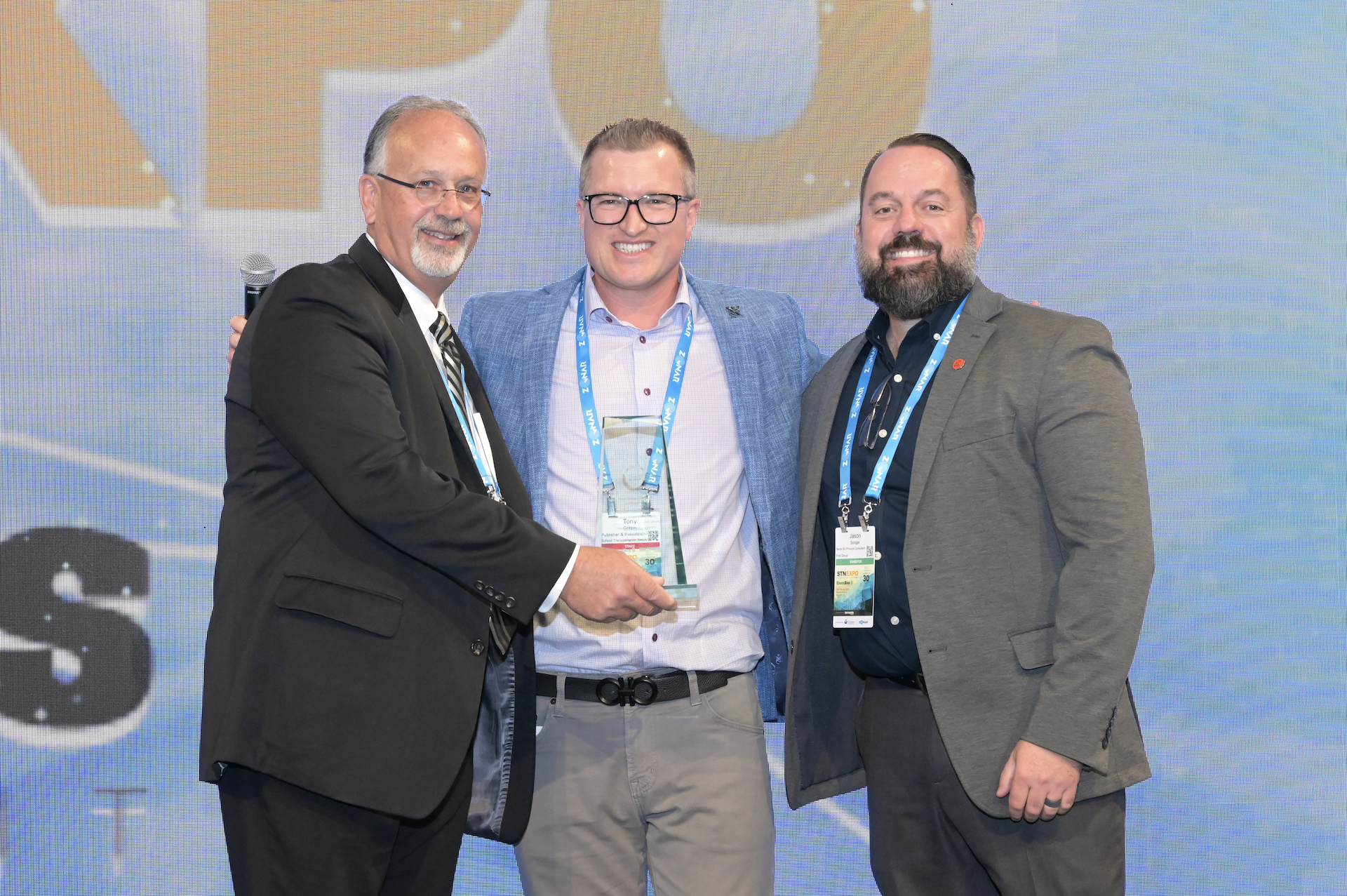 "First Student and First Consulting are honored to receive this award to be advancing and advocating for electrification as a leader in the industry," Norgren said."And to not only be able to help our customers but to help other districts on their journey to electrification."
Meanwhile, Suffolk Transportation Services Inc., located in Bay Shore, New York on Long Island, won the Local Regional Private Fleet Category. The company was the first to introduce electric school buses into the state and now has a dozen in the fleet.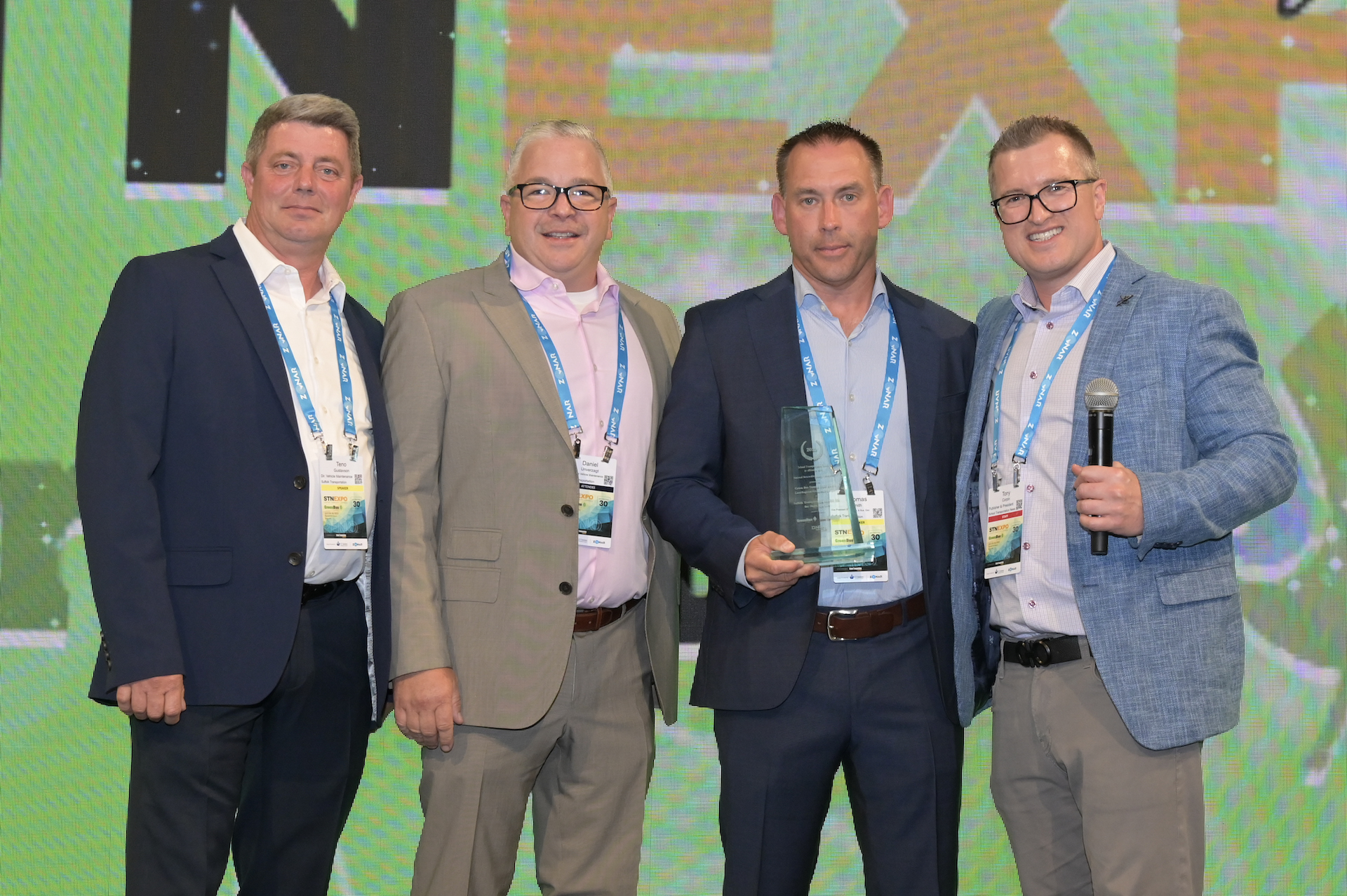 "We are proud to receive this great award and to be recognized for our ongoing efforts towards fleet electrification," said Thomas Smith, the vice president of school operations and business development for Suffolk. "We have a monumental task ahead of us. Our team and industry partners will help make us successful as we move into the future together. A big thank you to the STN team for putting together a great conference."
---
Related: Roundup: Green Bus Summit Sessions at STN EXPO Reno
Related: (STN Podcast E169) Onsite at STN EXPO Reno: Oregon Going Zero-Emissions + Safety Tech with Rosco
Related: Gallery: Green Bus Conversations Dominate Day 3 of STN EXPO Reno