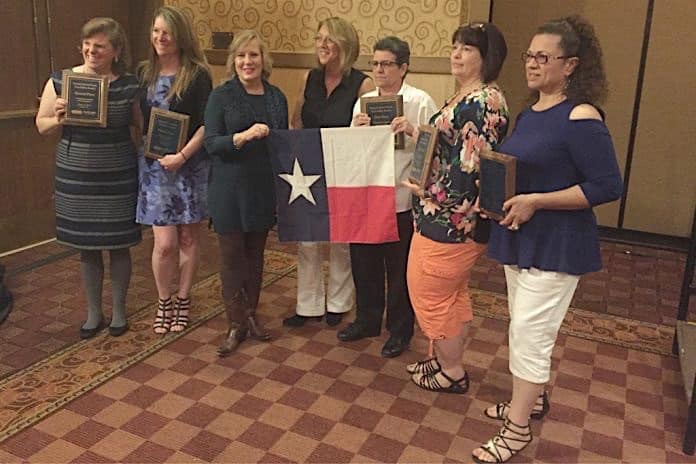 FRISCO, Texas — Cherie Daniels and Chris Lowery said they are hanging it up after winning their second consecutive TSD Special Needs Roadeo national championship.
Both women are eight-hour a day substitute drivers for Frisco ISD with 24 years of combined experience with the district. They said they want to return to the competition next year and participate, but in a different capacity.
"The competition is really hard on me, but I would like to come back and be a judge," said Lowery, adding that teams need to be prepared to get little sleep and practice many hours in preparation for the two-day event.
"Practice, Practice," added Daniels. "You know what it is? We do this everyday."
Lowery said the win may be lost on the students, but it provides a source of pride to share with their parents.
"When you tell a kid about a roadeo, they still think cows," she said. "But now when I pick them up I can say, 'Hey guess what?'" 
While not scoring as high as last year, Daniels and Lowery still led the field with 854 points of a total 972 possible and 20 points more than the second-place team of Cindi Gunderson and Shana Wickline of Northshore School District near Seattle. 
Vicki Bakoczy and Lorena Botello of Portland Public Schools in Oregon finished third with 791 points, just three points better than fourth-place team of Anna Webb and Shari Sulner of Brownsburg Community School Corporation west of Indianapolis.
A total of 20 teams participated in the event, which included a written exam and a dozen behind-the-wheel and on-board skills tests. Teams also received free occupant securement and bus evacuation training. Most of the participants qualified for the national finals by winning their individual state qualifying competitions.