Aside from calling for universal school bus fire suppression systems and improved oversight on drivers with medical issues, the National Transportation Safety Board's recommendations issued in response to the fatal 2017 Iowa school bus fire aim to improve engine firewalls that are designed to block flames and toxic fumes from spreading into the passenger compartment.
NTSB recommended on Tuesday, June 18, that U.S. school bus manufacturers ensure that no hazardous quantity of gas or flame can pass through any opening in what is referred to as a "firewall" that separates the engine compartment and the passenger compartment in newly manufactured school buses.
Editor's Note: In the automotive industry, a firewall is more accurately referred to as a bulkhead or cowl, as the separation between the engine and passenger compartments are not designed or tested to stop or withstand a fire.
NTSB also reiterated a previous recommendation made to the National Highway Traffic Safety Administration—that it revise Federal Motor Vehicle Safety Standard 302 to adopt more rigorous performance standards for interior flammability and smoke emission characteristics that are already in use by the aviation and passenger rail industries.
Joe Scesny, a school bus inspection expert and a retired supervisor with the New York State Department of Transportation, pointed out that current school bus firewalls consist of mere sheet metal. These firewalls have holes that are plugged with rubber grommets that allow brake and fluid lines to pass through the wall, as well as electrical wires.
While the grommets are designed to last eight to 10 years, Scesny added, they are susceptible to road vibration, plus maintenance work. Should a fire start in the engine, as was the case in the Iowa school bus, through these holes can flow extreme heat, flame and fumes. The rubber parts would also melt.
He explained that a true firewall requires a buffer zone of three to four inches, which includes some kind of fire blocker material, plus a fire suppression system. Keeping flames from reaching the passenger compartment, or at least delaying their spread, would buy valuable time for students and drivers to safely evacuate.
Scesny, who along with fellow expert Marshall Casey is presenting a workshop next month at STN EXPO Reno on how proper maintenance and inspection can prevent fires from starting, said the industry has been very successful in training drivers to recognize the first signs of fires and then begin evacuating students safely.
"Do we have enough time to evacuate, now? The [safety] record says yes, but what about when there are 83 kids on the bus?" Scesny asked.
He said he thinks the industry needs to conduct tests that compare current firewalls against a new and improved one.
Scesny also commented that, in his opinion, the school buses that should definitely be equipped with fire suppression systems, are the ones that transport students with disabilities, especially those in wheelchairs.
NTSB has no regulatory power and only makes safety recommendations. The OEMs listed in the recommendation—Blue Bird, Collins Industries, IC Bus, Starcraft Bus, Thomas Built Buses, Trans Tech and Van-Con—could voluntarily make design changes. (Editor's Note: NTSB did not name the Lion Electric Company, which solely manufacturers all-electric school buses.)
The likely scenario, however, would be a new Federal Motor Vehicle Safety Standard issued by the NHTSA, which received its own recommendation from NTSB for enhancing the firewall.
Blue Bird, Thomas Built Buses and Starcraft told School Transportation News that they are not commenting at this time, while they evaluate the recommendations. Emails seeking comments from the other four manufacturers mentioned had not been received as of this posting.
---
Related: NTSB Calls for Fire Suppression Systems in All School Buses
Related: STN EXPO Indy Session Links School Bus Fires with Improper Maintenance
---
However, the National School Transportation Association on Wednesday expressed concern about any resulting regulation from NTSB's recommendations that would retrofit existing school buses, as well as equip new vehicles with fire suppression systems.
"NSTA cautions that initiatives that include retrofitting existing vehicles may not be consistent with original vehicle design, integrity and warranty standards," it said in a statement.
"NSTA also recommends that initiatives should be fully funded or should be made at the state and local level where school budgets are resolved. This will help assure that well-meaning initiatives do not have the unintended effect of reducing the availability of yellow buses, thereby forcing more children into less safe modes of transportation for their trips to and from school."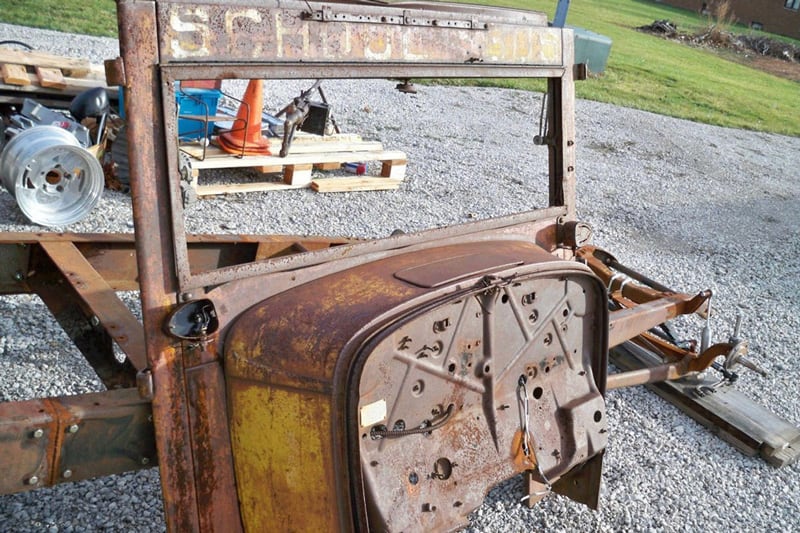 Meanwhile, NTSB recommended that the three national industry associations verify with their school districts, and bus company members verify that students are trained on how to operate the manual release on the loading doors during an emergency.
While NSTA and the National Association for Pupil Transportation (NAPT) have not yet commented publicly on that specific recommendation, both groups issued statements in support of NTSB's findings on the probable causes of the fire, and fatalities of the bus driver and sole student on board.
NSTA also said on Wednesday that it supports "periodic certification of driver physical fitness," and training for drivers and students on proper emergency evacuation procedures.
On Tuesday, NTSB found that 74-year-old bus driver Donnie Hendricks' chronic back condition should have required the school district to remove him from his job. In a statement released on Wednesday, the National Association of State Directors of Pupil Transportation Services said Hendricks' limited mobility and his apparent inability to extricate himself or 16-year-old student passenger Megan Klindt from the bus before it was consumed by toxic fumes and flames, was "the most important finding."
NTSB also recommended that periodic drills throughout the school year teach students how to manually operate the lever that opens the loading doors, should the driver become incapacitated, as was the case in the Iowa fire.
NASDPTS encouraged all student transporters to review the NTSB findings, and "work to close any gaps in regulations, training and operational practices."
In a letter to members on Tuesday, NAPT President Barry Sudduth wrote that the association continues to be concerned about emergency scenarios in which bus drivers and students may be unable to evacuate from the bus fast enough—or at all.
He also pointed out that senior NTSB officials will be on hand at the NAPT Summit in November to further discuss the Iowa investigation and others.