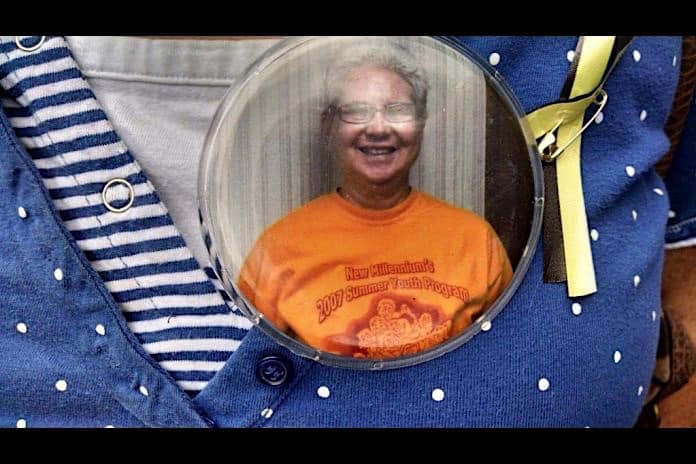 Yellow buses lined the road in Akron, Ohio, yesterday at the funeral of school bus driver Laura Zborowski, 51, who was fatally struck by her own bus after saving a student during a Sept. 16 evacuation drill. Yet, amid the public outpouring of support, more questions are arising about her death.
The student was reportedly exiting through the rear door as the bus began to roll. The bus was parked at the start of a steep slope behind four others outside of Middlebury Academy, according to reports. All of the buses belong to Petermann Ltd., a subsidiary of National Express Corporation, which transports thousands of students statewide.
Petermann said in a statement last week that the company is working with local authorities as well as "conducting an internal investigation of the incident." A Petermann employee reiterated to STN that an investigation is underway.
Akron police said they plan to release an official report of the fatal accident in about a month, after completing a full investigation that includes a standard toxicology report and interviews with witnesses and Petermann employees.
The Ohio Revised Code mandates schools conduct three emergency bus evacuation drills every year. Other ORC requirements include:
The drill should take place on school grounds, not on a bus route.
The bus driver must stay in the bus during evacuation drills.
All drills must be supervised by at least one other staff member other than the bus driver.
The parking brake must be on, the ignition off and the transmission set to gear or park.
According to police, the Petermann bus drivers conducted the evacuation drill in question on the road, not on the property of the charter school. Investigators said the other three bus drivers had already finished up and departed when the mishap occurred.
They also said it appears Zborowski threw the 10-year-old girl to safety before being dragged under the bus.
Zborowski was certified to train other bus drivers, according to the Ohio Department of Education, yet it remained unclear whether she'd already exited the bus when the accident occurred.
The Ohio Highway Patrol said the parking brake was disengaged when they inspected the bus, which could have caused the bus to roll, but a spokesman told 19 Action News they don't know exactly when the parking brake was released.
In July, a state patrol inspector found a broken spring in the back brakes of the bus during its annual inspection. Repairs were made the same day and the bus was permitted to transport students, the report states. However, the OHP said that this brake issue did not contribute to the fatal accident last week.