Lion Electric Co. said Peter Rego now leads the company's all-electric school bus manufacturing, as well as it's entrance into the Class 8 electric truck market.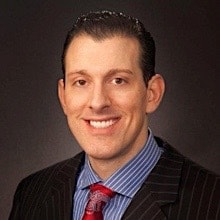 Peter Rego The Quebec-based manufacturer of zero-emissions, all-electric vehicles is also launching a Type A minibus for the school, paratransit and transit markets this summer, with its Class 8 vehicles coming out in the fall.
"Lion has selected a very strong leader in Pete Rego at a time where Lion is expanding and growing exponentially," said Marc Bedard, the company's president and founder. "Pete will use his tremendous team building and leadership skills to make our products available across the USA immediately."
Most recently Rego was a sales VP for Cintas, the provider of corporate uniforms restroom supplies, safety and fire protection products. At Cintas, a Fortune 500 company, he managed seven business units and a professional staff of over 500 sales directors in different regions with a sales budget of up to $75 million and total revenues in excess of $800 million.
"Pete is unique in his ability to attract the greatest talent, create exceptional relationships with our clients and translate our strategy into best-in-class execution," Bedard added. "He will bring together his past 20-years (of) experience as an industry leader and Lion's vision to sell high quality products that are greener and better for our society at competitive prices."
Rego is also a board advisor to TruckTractorTrailer.com.