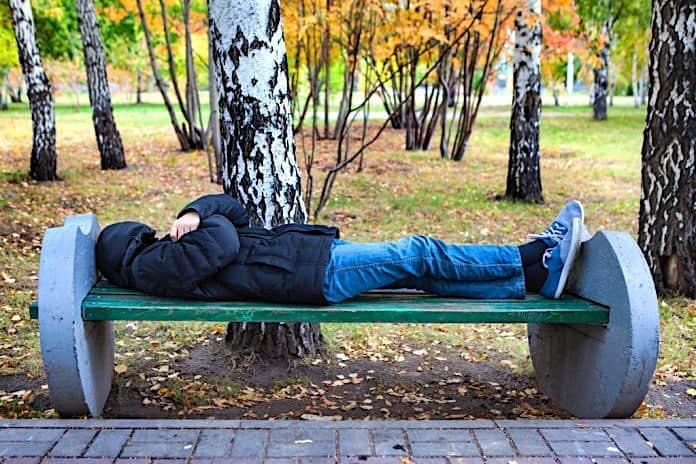 Aric Taylor and his colleagues in the Conroe (Texas) Independent School District's transportation department have already reviewed changes to the McKinney-Vento Homeless Assistance Act that go into effect on Oct. 1 and beyond. They're committed to obeying federal provisions designed to help create stability and educational safe harbor for homeless children; they just haven't determined what, if any, impact these changes will have on how they are currently serving their homeless students.
Taylor, assistant director of transportation for the 59,000-student operation in the Houston metro area district that is adding an average of 1,500 students per year, acknowledged that team members are "analyzing the foster care changes and determining the best course of action to ensure both compliance and the best possible outcome for our students."
Specifically, expectations centered on working with the child welfare agencies to ensure compliance, but Taylor anticipates favorable outcomes because the district hasn't "run into anything that we haven't been able to accomplish."
National Association for the Education of Homeless Children and Youth (NAEHCY) Policy Director Barbara Duffield noted there are several important takeaways for transportation professionals in the McKinney-Vento reauthorization.
"The way it rolls out is going to depend on what the district is already doing. Yes, there are changes in the law, but in practice, a district might already be doing them," she said.
For instance, a clarification in the law dealing with students who secure permanent housing in the middle of a school year means the best solution for the child could be to continue to provide transportation. "In some states, that won't be a change, but districts that followed the previous U.S. Department of Education guidance will need to change and they'll need to work closely with their liaisons to do that," Duffield said.
NAEHCY applauded the McKinney-Vento reauthorization and last year's passage of the Every Student Succeeds Act (ESSA) for its improvements in educating more than 1.3 million children and youth experiencing homelessness.
Duffield encourages districts to consider the spirit of McKinney-Vento—which is based on best practices to do what's best for children who have very little stability in their lives —when weighing decisions.
"It might make sense for the student to change schools if it's early in the year, but if it's late, changing schools even when your housing is finally permanent is very disruptive," Duffield said. "So many transportation directors around the country have been going the extra mile to keep students safe and stable. For example, the Polk County, Florida, school transportation director arranged transportation for students who moved into housing, so as not to pull the rug out from under those students. ESSA puts those great practices into law."
Duffield said the second critical takeaway is to understand the new requirements in the McKinney-Vento reauthorization. She points to a change in definition of the "school of origin," which is defined as the school where the student was last enrolled or attended before losing their housing; the definition now includes feeder school patterns and pre-schools.
Districts must make necessary accommodations so that homeless children can remain at their school of origin as long as it is in their best interests.
The addition of preschoolers represents "the biggest challenge (for districts) and one of the biggest potential benefits for children," Duffield said. "The ability to stay in that pre-school is the difference between early access and no access. That's a significant factor in school-readiness for children. Even when pre-school is not compulsory, if a child becomes homeless, under the new law, they can stay at that pre-school."
Another challenge for districts may involve the time necessary to get that pre-schooler from their temporary home to their school of origin.
"The district has to look at the best interests of the child. An older child is going to be able to stay on the bus longer while a younger child is not, so it may not be in their best interests," Duffield added. "How you address the best interests may look different for a younger child."
She encourages transportation directors to set aside time to strategize with their McKinney-Vento liaisons and develop protocol to address changes in the law before being presented with a real-time situation.
"It's very important to anticipate what you are going to do with pre-school students," Duffield said. "Are we actively identifying preschool and homeless children? If you're not, none of this matters. Intentional planning is really going to be important so you have a plan for how you're going to do something when it comes up."