The National Safety Council is supporting the Occupational Safety and Health Administration's third-annual Fall Safety Stand-Down scheduled for May 4-15 to bring greater attention to workplace safety.
Both NSC and OSHA highlight fall prevention as major organization focuses. In fact, OSHA ranks workplace falls on its annual Top 10 list of most frequently cited safety violations. The Stand-Down event urges employers to take time out of their days to focus on fall prevention through safety talks, demonstrations and trainings.
"Fatal falls and injuries touch workers in all kinds of jobs across the country; it's a broad problem that has a terrible impact on workers and their families," said Assistant Secretary of Labor for Occupational Safety and Health Dr. David Michaels.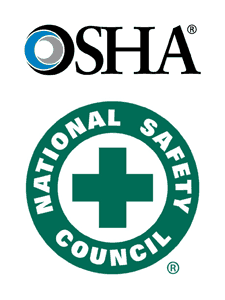 While most states and school districts are exempt from OSHA standards as they are government agencies, public student transportation departments may implement best practices. Meanwhile, private school bus companies and industry manufacturers and suppliers are required to follow OSHA's lead.
"Serious injuries and fatalities due to falls are devastating and especially tragic as they are completely preventable," added Jim Johnson, vice president of workplace safety initiatives at NSC. "The Council is proud to partner with OSHA on this important stand down to raise awareness of fall prevention."
In September, NSC launched its Journey to Safety Excellence campaign using materials and research it has collected since its establishment. The program offers a free roadmap for employers to build a workplace that keeps people safe. A student transportation company involved in the program is National Express Corporation, which operates Durham School Services, Petermann Bus and Stock Transportation.