Editor's Note: This profile is part of an ongoing series on women who have made a significant impact on the school transportation industry. 
Melody Coniglio began driving a school bus at age 19. Now, almost 17 years later, she is the president of the Ohio Association for Pupil Transportation (OAPT), for which she continues to strengthen professional development in Ohio.
Coniglio graduated from Garfield Heights High School in Cleveland and moved to Florida, after her father encouraged her to drive a school bus. At that time, Highlands County Schools in Sebring, Florida, would pay for drivers for their college tuition.
"So, I thought, ya know, how hard can a bus be to drive?" Coniglio recalled "Well, driving the bus was the easy part. It was managing the kids behind me that was tough."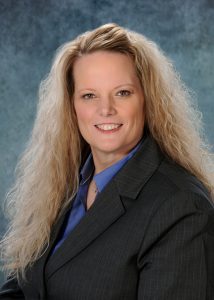 Coniglio has been moving back and forth between school transportation and working with students who have intellectual and developmental disabilities throughout her career. She was a driver for the Lake County Board of DD in Mentor, Ohio.
Coniglio began her managing career in the field of developmental disabilities before moving to the school bus world. However, Special needs transportation has always been her niche.
Coniglio served as both a school bus aide and bus driver. Prior to her current role, she served as the transportation manager for Koinonia Homes Inc., now she is the director of transportation for Kenston Local Schools located southeast of Cleveland. Her job duties include routing, training, fleet management and budgeting.
When Coniglio became the director of transportation in May 2014, the department was working out of a trailer and garages. Now, five years later, it has a brand-new facility.
"I really got to learn and work hard on what it means to do a complete build-out on a brand-new facility, what it means to the [U.S.] Environmental Protection Agency, and the rules and regulations about having this kind of facility," Coniglio said. "I was instrumental in that."
Today, Coniglio helps with policy and procedures for the district as well. So she serves on the Stakeholder for Rules Review Committee at the Ohio Department of Education, where she oversees the rules and regulations for special education transportation.
Coniglio has also served on the OAPT board since 2015 as the secretary, then vice president, and she became the president several months ago. Coniglio has remained a member of the Ohio Association of School Business Officials (OASBO.)
One of her main focuses while serving on the OAPT board has been to bring professional development to Ohio. For instance, OAPT implemented a new supervisor training program that is performing well. Coniglio also launched another program to help community schools become involved in school transportation and learn its regulations.
OAPT also formed a partnership with the National Association for Pupil Transportation (NAPT) to bring its certificate program to Ohio and make it more accessible for OAPT members.
For Coniglio, establishing a professional development plan in Ohio is something she said she is most proud of. Although OAPT struggled with rolling out the offerings, Coniglio developed a five-year strategic plan.
"It is very successful," Coniglio reported. "This is really about bringing professional development to the forefront of our association and giving our members what they want. To me, that has been the most gratifying thing and seeing people apply that to their day-to-day operations and successes. That is a huge, huge accomplishment."
Another accomplishment was reconstructing the annual OAPT conference. The association worked to provide its members with the opportunity to choose topics that interested them. By doing that, the conference has been kept fresh and relevant, but also the Sunday attendance has drastically increased.
"Our newly-formed partnership with NAPT has really served our members well. They can now receive a variety of certificates to foster continuous learning and networking experiences, not only at the OAPT conference but also at the NAPT's conference and online learning opportunities," Coniglio said. "The amount of professional development experiences in Ohio has become endless. It has boosted OAPT's presence as being a leader in the state for providing quality professional development at a reasonable cost."
---
Related: Ohio District Received School Buses with Lap/Shoulder Seatbelts
Related: Women History Month
Related: Ohio School Bus Safety Organization Designed a Memorial Day Parade Float
Related: TSD Attendees Get to the Heart of Service for Children with Disabilities
Related: Keynote Highlights Legalities of Transporting Students with Disabilities
---
Coniglio became the first person in Ohio and the ninth in the U.S. to receive a certification in special needs transportation (CSNT) from NAPT.
Coniglio, however, said she has encountered her share of challenges throughout her career. One of the hardest things for her, she explained, is seeing unfortunate incidents happen to families and their children. That means families splitting up, family members passing away, families losing their homes and children becoming homeless.
"I think that for me, that is the hardest thing to see," Coniglio said. "To watch that kind of thing, it just pulls on all your heartstrings. You want to do whatever you can to help these people and [return] some kind of normalcy in their life."
Coniglio said the children are a huge driving force in everything the transportation industry does. Children and the surrounding community are the most important things for her. But what really gets her through the day-to-day job is the constant mentoring and support from her peers.
"I really think that as an industry we are a family," Coniglio said. "It doesn't matter where you are in your career or in the country, we come together and really help mentor each other. We help advance each other's careers any way we can. There are lifelines in the community. I don't think people realize that. Every district works with your first responders to provide services when needed."
The family-like atmosphere and constant mentoring are some of the things that Coniglio said keep a part of the industry. She said she loves that she can live and work in her local community, since it greatly improves the overall working environment.
"I refer to transportation as one big family. Once you get to know one person, it's just like dominoes," Coniglio said. "When one falls, we all fall, and we work on picking each other back up until we get going again."
Going forward, Coniglio said she wants to direct more education and materials to school districts, so they can further educate their community on stop-arms and school bus laws. She added that she wants bus drivers to be the most educated they can be on pick-up and drop-off procedures that have the best interests of the children at heart.
Regarding funding, Coniglio said she wants to help obtain grants to start placing cameras on the outside of school buses to catch motorists who illegally pass the buses. Currently, Ohio allows individual school districts or municipalities to decide whether or not they want to install the stop-arm cameras on school buses.
In 2018, she received the Coin of Excellence Award from Kenston Local School District, and in 2019, she received the 2019 Outstanding Transportation Director of the Year award from OASBO.
"Transportation is always evolving, always changing. It's never the same day twice. I always love that aspect of it," Coniglio commented on how she remains energized. "I love children. I love to see them grow and the activities they do as they get older."