The California State Legislature has again passed a controversial school start delay bill for the second consecutive year.
SB 328 was sent to Gov. Gavin Newsom's desk on Sept. 14. California could become the first state to require that high schools, middle schools and charter schools start later in the day. Gov. Newsom has until Oct. 13 to sign the new legislation.
It would specifically prohibit high schools, including charter high schools, from beginning their school day before 8:30 a.m. It would also prohibit middle schools, including those operated as charter schools, from beginning their school day before 8 a.m.
Rural school districts would be exempted.
SB 328 is authored by State Sen. Anthony J. Portantino, who cites recommendations from the American Academy of Pediatrics, the U.S. Centers for Disease Control and Prevention and American Medical Association that later start times allow students to live healthier and perform better in school.
In 2018, the state legislature approved an almost identical bill written by Portantino, but then-Gov. Jerry Brown vetoed it. He said at the time that local school districts are better equipped to determine their own hours, not the state government.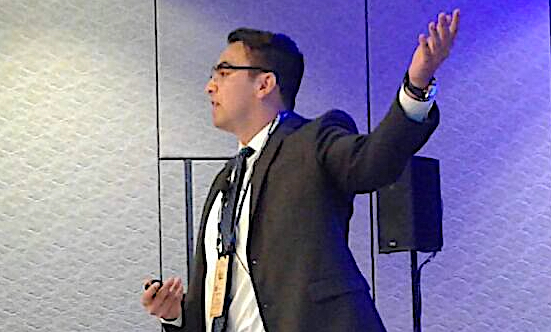 The California Association of School Transportation Officials (CASTO) opposes the bill, which would require the school day start time changes to be implemented by July 1, 2022.
"While we understand the importance of maximizing student sleep, SB 328 could pose disproportionate impacts on student safety, fiscal services, and community in a state as diverse as our own," said Nico Chavez, CASTO's legislative representative, on Sept. 13. "We believe that the decision to implement late school start times should be left to the locally elected school board trustees and not be approached as a 'one size fits all' solution."
SB 328 was sponsored by the California PTA and the Start School Later group. Portantino claims the bill has almost unanimous support from the healthcare community and is based on recommendations from the American Academy of Pediatrics.
"Generations of children will benefit from starting later in the morning as we know that test scores, attendance and graduation rates all improve after shifting to a later start time," Portantino commented. "As a parent, I am also pleased that depression, sports injuries, suicidal thoughts and car accidents all decline as well. This is truly a special day for kids."
But opponents claim there will likely be significant additional costs that many school districts would have to absorb, i.e., "unfunded mandates." Opponents are also objecting to what they call an overbearing "overreach" of Sacramento politicians—which they argue will unnecessarily drive-up their expenses.
In other words, local school leaders being dictated to by distant politicians who are inserting themselves into long-established decisions regarding such minor details as to when to start classes at almost every single school in the state (except those that are being exempted).
Part of the opposition is also based on no apparent mention or effort in Sacramento to reimburse every school for the additional and ongoing costs this legislation would likely generate. A recent Rand Corp. study noted that school districts would have to "invest and operate more buses amid a delay in school start time."
According to an analysis prepared earlier this year by the Assembly's education committee, local school districts could be socked with major costs, "if they need to purchase additional buses to accommodate the home-to-school transportation changes. The cost for 150 buses statewide would be approximately $10 million," wrote the Vallejo Times-Herald.
---
Related: California Senate Wants to Push Back School Start Times Again
Related: Parent Poll Shows Split Opinions on Later School Start Times
Related: Calif. State Legislature Passes Bill to Start School Later
Related: California Assembly Education Committee Passes School Start Bill
Related: California Association of School Transportation Officials Management Forum Held
---
CASTO, the California Association of School Business Officials and the California Teachers Association are among more than one dozen organizations that oppose the legislation.
Organizations supporting the bill include the American Academy of Pediatrics, California Medical Association, California State PTA, Kaiser Permanente, and the Mental Health Alliance of California.
"We know this works," commented Joy Wake, a spokeswoman for Start School Later. "We know this doesn't have to cost extra money and we know this helps kids. We just had to get over the adult barriers and (on Sept. 14), through Sen. Portantino's leadership, we were able to accomplish that goal. The California legislature put our children's health first, and it will benefit them in many ways."