This week, industry professionals and supplier partners gather in Columbus, Ohio, for the National Association for Pupil Transportation Summit and Trade Show. Read below as vendors share what new products and services will be on display.
(Click on any image to enlarge it.)
247Security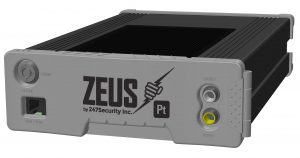 (Booth 648)
Introducing Smart Stop and Total View from 247Security, Inc. Get true automatic stop-arm violation reports with new AI Inference. No driver interaction required and no more false alarms. Total View means the best coverage inside and out with 360-degree capture everywhere you want it. Visit booth 648 to learn more about the ZeusPT with Total View and Smart Stop. See what you've been missing, and never miss what you should be seeing.
Ametek DFS (Booth 845)
Because brushes and seals will wear out over time, AMETEK Dynamic Fluid Solutions created the easily retrofittable DurA-Tek Prime pump, a brushless, seal-less coolant booster pump that is compact, easy to install, and virtually maintenance-free. With a 40,000-hour design life and components that are routinely used in heavy-duty transit applications, these pumps will last the life of your bus. Plus, DurA-Tek Prime has up to a seven-year warranty when specified in new bus procurement, or a five-year warranty as a replacement part.
AMF-Bruns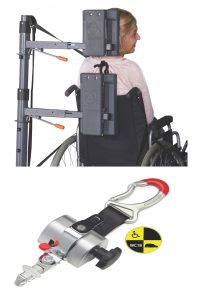 (Booth 612)
AMF-Bruns' FutureSafe Head & Backrest/Seatbelt Anchorage allows wheelchair passengers with upper extremity issues to travel safely and comfortably in the case of an accident or sudden stop. This side-entry system locks behind the wheelchair passenger or driver to provide maximum security. Crash tests show that FutureSafe maintains the highest level of safety in a rear impact, can withstand 15G rear and 20G frontal collisions, and meets all applicable regulations. Additionally. AMF Bruns' Protektor Platinum Series restraint system meets increased weight requirements for motorized wheelchairs and wheelchair users by supporting loads up to 350 lbs./160 kgs. It is RESNA WC18 approved, meeting stringent crash-test requirements. Platinum Series is fully-automatic, has a single-tensioning knob for additional tensioning and is available with J-hook, carabiner and loops.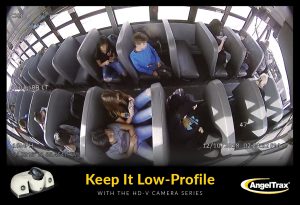 AngelTrax (Booth 509)
AngelTrax will showcase the Vulcan Series HD1700V 1080P camera with an extremely wide 170-degree horizontal field of view capable of capturing student behavior even in high-back seats. The HD1700V is part of an extensive line-up of interior and exterior cameras also featuring the IntelliGuard Automated Stop Arm Violation System, which detects and marks the MDVR's hard drive when vehicles illegally pass buses and is also capable of uploading video of the stop arm violation to the client's remote server for processing. Manage your fleet's video systems with Pro 8 Central Management System (PRO8CMS) via an active Wi-Fi or cellular connection.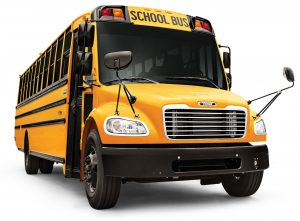 Bendix
Bendix announced that as of July 1, 2020, Thomas Built Buses will offer the Bendix Intellipark Electronic Parking Brake as factory-installed optional equipment on its Saf-T-Liner C2 and as factory-installed standard equipment on the Saf-T-Liner C2 Jouley electric bus. Thomas Built is the first school bus original equipment manufacturer to make Intellipark available. Intellipark helps prevent rollaway and runaway crashes by automatically setting the parking brake if the driver exits the vehicle without setting it. Additionally, it offers immediate driver-friendly benefits, such as ease of use and a clear indication of parking brake status.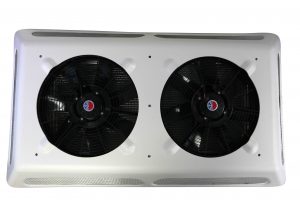 Bergstrom (Booth 519)
Bergstrom will display its range of innovative climate-control systems for buses. In particular, the RTC2 Condenser for bus AC application is a low profile and lightweight rooftop system. Using a long history of industry expertise and innovation, Bergstrom engineers OEM-quality air conditioning systems for the bus market that will keep occupants comfortable and happy. This condenser can be used with one system or combined with other Bergstrom systems to create various packages. Find out more about Bergstrom's parts program and see the array of parts in Bergstrom's booth 519 or online.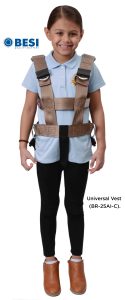 BESI, Inc. (Booth 746)
As the only full-line add-on securement system manufacturer in the industry, BESI is continuously looking for ways to improve our products to make them safer and easier to use. The patent-pending safe journey cam wrap is just one of the innovations that we have brought to the market recently. This new tamper-resistant seat mount allows transportation professionals to use existing BESI vests and still keep students safely in their place. We have also added a new sewn-in crotch strap system to our safety vests in order to make them even more secure and user-friendly.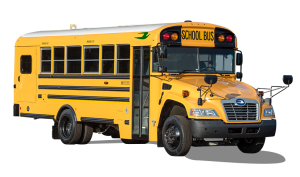 Blue Bird (Booth 629)
With over 15,000 sold, Blue Bird's fourth-generation Vision Propane bus is engineered to deliver fuel and maintenance cost-saving results, as well as offering drivers a pleasant riding and operation experience. As many satisfied customers can affirm, propane is a safe, clean and affordable alternative fuel that features many operational and cost-saving benefits. Blue Bird has this bus on display at the NAPT Trade Show—please come see us at booth 629.
BraunAbility (Booth 128)
With dual hydraulic lift arms and a design that has withstood the test of time, the Century Series offers all of the benefits of a BraunAbility wheelchair lift in a streamlined, economical package. The simplified electrical system offers trouble-free operation, while the non-hydraulic spring-loaded roll stop keeps the wheelchair securely on the wheelchair lift platform throughout the lifting cycle. BraunAbility offers the Century 2 Wheelchair Lift in usable platforms of 33″ x 51″ and 34″ x 51″. The models also vary, based on the placement of the pump, the lifting capacity (800 or 1,000 pounds) and the overall floor to ground lift height (up to 54″). Please review the application guide for further detail.

busHive (Booth 610)
Explore the industry's leading field trip management software. busHive launched its 100 percent web-based platform in 2019. Transportation departments no longer worry about servers, backups, updates or installations. Our system streamlines communication between teachers, administration and the transportation department. Trips can be requested and approved online, and all parties are updated with automated messaging. Transportation stays informed of driver and vehicle availability with color-coordinated displays. Once assignments are made, driver itineraries with turn-by-turn directions are generated. Stop by booth 610 to learn why hundreds of transportation departments are partnering with us.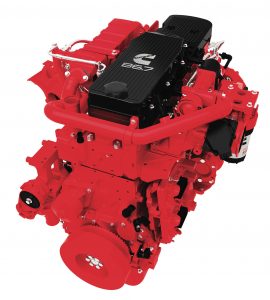 Cummins (Booth 132)
For over 30 years, school districts have relied on Cummins-powered buses. We continue pushing ahead with new innovations, to keep school buses on the road, on time and on budget, in a world that's "Always On." Our enhancements have led to the B6.7 having fewer warranty claims than ever, with 5- to 8-percent better fuel economy than five years ago. The B6.7 is available with ratings ranging from 200 to 300 hp. It delivers up to 660 pounds-per-foot of peak torque and offers 400 pounds-per-foot of clutch engagement torque.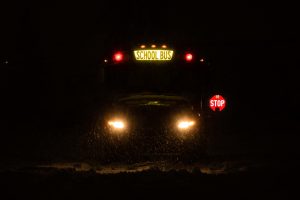 First Light Safety Products (Booth 713)
First Light Safety Products is introducing a newly designed retroreflective version of their patent-pending Illuminated School Bus Sign that significantly increases the awareness and visibility of the school bus. The new retroreflective and illuminated sign is designed to improve safety through enhanced visibility even without power. Also featured will be their Fully Illuminated Stop Arm engineered with a robust drive unit that reduces the risk of premature motor failure and structural damage. First Light's illuminated safety products feature LED reflective technology that enables the signs to be visible at all times of the day, at great distances, and in all weather conditions.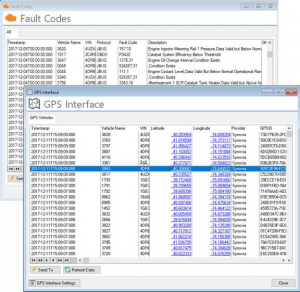 Fleetsoft (Booth 847)
Fleetsoft will be showing a demo of its fleet maintenance and parts inventory software as well as its new GPS/Telematics Interface. Features include vehicle odometers flagging PMs, updating automatically to warn the mechanic that a work order needs to be done. Telematics data shows filtered fault codes that are sent to Fleetsoft; technicians will be shown the current fault code alerts from the vehicle from within Fleetsoft. Failed inspection data will be sent to Fleetsoft as a reported problem and technicians will be warned to fix the problem. Once fixed, problems are removed from the list. A map of current location coordinates displays vehicle location on a map. This GPS/Telematics interface pulls in data from most GPS providers, with more coming soon.
HopSkipDrive (Booth 211)
HopSkipDrive helps districts simplify non-routine pupil transportation with a 100 percent trip guarantee, groundbreaking safety systems, and easy booking. We support school-of-origin (ESSA, McKinney-Vento), school choice, special needs, CTE transportation and beyond. Contact us at sales@hopskipdrive.com.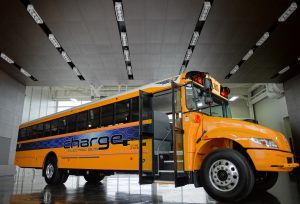 IC Bus (Booth 425)
IC Bus will be showcasing an IC Electric Bus and promoting its new business unit, NEXT eMobility Solutions, which is designed to deliver customized electrification solutions in the school bus market using lean, agile practices. NEXT has established a comprehensive "four Cs" approach to developing eMobility solutions (consulting, constructing, charging, connecting), which will also be on display. Engage with IC Bus employees to learn about this business and discuss elements around the "four Cs" approach. IC Bus will also be showcasing the industry's only active collision mitigation technology that's standard on all IC school bus models, as well as promoting our "Power of Choice" philosophy with a PSI gas/propane engine and a Cummins B6.7 engine on display.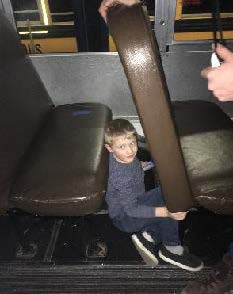 IEE Sensing (Booth 901)
The Life Detection Assistance System (LiDAS) is a system that uses the IEE radar technology with the primary purpose of detecting children inadvertently left behind on school buses and vans. LiDAS uses radio technology to sense the presence of students on the bus, even if they cannot be seen. LiDAS Data Management Software includes the ability to port data to other devices.
Kajeet (Booth 843)
Kajeet will exhibit its new Connected SmartBus solution. Built with K-12 students AND transportation departments in mind, this is the one-source technology solution that keeps drivers happy, routes on time, students connected and behaving and buses running saving. Kajeet saves districts time by providing all the technology and connectivity needed from one single source. It's time to modernize the bus fleet from Wi-Fi to LTE Push-to-Talk radios, camera offload, GPS and more.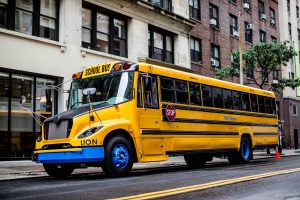 Lion Electric Co., The (Booth 701)
The LionC, all-electric type C school bus, will be displayed at NAPT. The LionC is purpose-built to be 100 percent electric. Our type C school bus is entirely designed and manufactured to meet all school transportation requirements while reducing the environmental footprint. With over 250 electric school buses in North America and 3 million miles driven with our vehicles using the same powertrain, motor, and batteries, it's needless to say that our real-life experience is unmatched. The LionC has many economic benefits compared to diesel buses: 60 percent maintenance cost reduction and 80 percent energy cost reduction.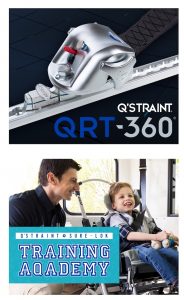 Q'Straint/Sure-Lok (Booth 712)
Q'Straint will be showcasing the QRT-360 4-point, heavy-duty, fully automatic and retractable tie-downs, which are built to withstand the higher loads of the WC18 standard and be compatible with WC19 wheelchairs. Stronger than any previous, the QRT-360 retractor utilizes innovative energy management designs and material technologies to deliver the system's full strength for maximum load capacity. An additional resource is the Q'STRAINT TRAINING AQADEMY, which offers a complete lineup of training and learning solutions for you and your team, including free monthly webinars and online training courses such as Securement 101: Basic Wheelchair Securement Training. This on-demand, interactive course is designed to provide a comprehensive introduction to wheelchair securement best practices and offers a two-year certification. All courses are designed by the most qualified experts in the industry.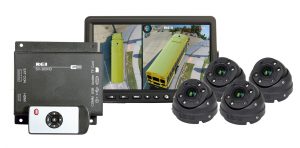 REI (Booth 129)
REI at booth 129 will address the safety of students, drivers and pedestrians outside the vehicle with its industry-leading 3D 360-degree HD Surround View Camera System. REI has developed an advanced driver assistance system to see blind spots and around corners, making turning, switching lanes and maneuvering in tight spaces safer and easier. Four 720p HD mini-dome eyeball cameras, each with a 180-degree aperture and IR, cover the entire zone around the vehicle and provide panoramic, bird's-eye and 3D views, day or night. Views are displayed depending on the reverse and turn signals selected, so drivers see the most critical areas.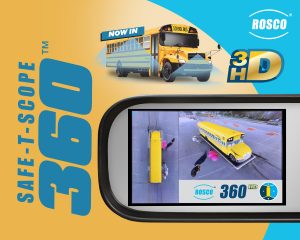 Rosco Vision Systems (Booth 419)
Safety is the No. 1 priority in pupil transportation. Visibility inside and outside of the school bus is crucial for both the driver and students for the safest ride. Equip your drivers with the latest technology to ensure they see everything. Rosco's new Safe-T-Scope 360HD 3D View System is the latest in surround-view camera technology. The 360HD system utilizes four 192-degree field-of-vision cameras to offer drivers three-dimensional views around the school bus. The enhanced 3D views enable the driver to see views of the bus at all angles, covering crucial blind zones where visibility is otherwise lost.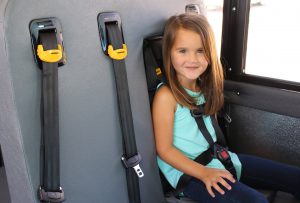 SafeGuard/IMMI (Booth 401)
SafeGuard is the only bus seat on the market with the added safety technology of SmartFrame Plus and the TattleTale indicator, which gives students added protection that you can't find anywhere else. SafeGuard is a brand of IMMI, which is the global leader in child car seat safety. SafeGuard seats are designed and tested specifically by child safety and seating engineers. As a result, in side by side dynamic testing, no other manufacturer comes close to SafeGuard's performance. Additionally, SafeGuard delivers the highest quality, lightest, and easiest to maintain a seat on the market.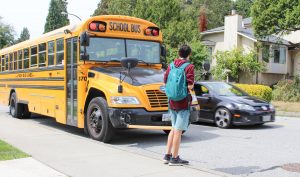 Safe Fleet (Booth 601)
Safe Fleet's Predictive Stop Arm (PSA) is a patents-pending solution that uses radar technology and predictive analytics to monitor oncoming vehicle traffic, and determine whether a vehicle has sufficient time to slow down and stop or whether a stop arm violation is probable. If the system perceives that students should not cross, students will hear "Danger, Get Back," emitted from speakers mounted outside the bus and the operator will receive a visual alert inside the bus. The PSA is now available for purchase and will be showcased at NAPT with live demonstrations at booth 601.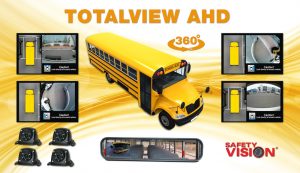 Safety Vision (Booth 911)
Safety Vision's TotalView HD system provides a 360-degree view of vehicle surroundings to enhance the bus driver's vision, with integrated recording for administrator review. The solution uses four wide-angle cameras positioned on the front, rear, left, and right sides of the vehicle to create a single bird's eye view. TotalView "sees what you can't see," allowing drivers better views where typical blind spots may occur. TotalView HD is perfect for maneuvering in the tightest of spaces and ensuring the safety of students boarding or exiting the bus. With integrated triggers, it can be used as a standard backup camera as well.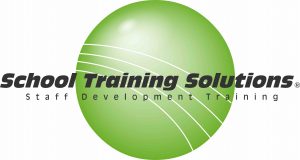 Smart Horizons/School Training Solutions (Booth 851)
School Training Solutions (STS), a division of Smart Horizons, is a comprehensive offering of online training organized to meet both state-mandated in-service training requirements and the professional development training needs of all school district employees. We are also proud to offer the online option for NAPT Certification courses.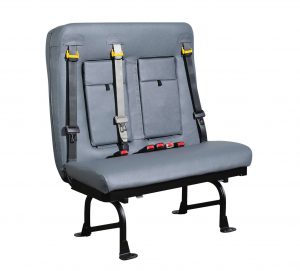 SynTec Seating Solutions (Booth 243)
SynTec Seating Solutions is showcasing its S3C family of convertible seats this year, which include soft surface seat belt anchorage points. The lap/shoulder design presents no hard surfaces in the occupant head area, regardless of passenger size. It is applicable to all seat sizes and can be combined with SynTec's integrated child seats. The removal of the plastic bezel, along with SynTec's exclusive zip on/off seat back cover, allows for a quick and easy replacement of the front and back seat cover.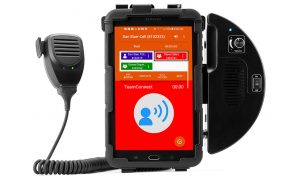 TeamConnect (Booth 753)
TeamConnect USA offers a nationwide 4G LTE Push-to-Talk over Cellular (PoC) service on the Samsung Tab A with the GPS Lockbox PTT Kit which includes the Palm Microphone to be legal under FMCSA regulations. It also includes an amplified 20-watt speaker, temperature-regulated mount for cold winters and hot summers, and patented regulated wiring protection to prevent overcharging known to cause premature tablet battery failure. TeamConnect POC Solution is written and hosted in the USA and includes a powerful web-based dispatch console to dispatch from any PC anywhere.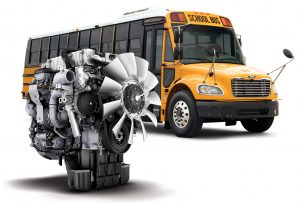 Thomas Built Buses (Booth 225)
At Thomas Built Buses, we stay focused on the future. From electric innovations to next-level engine technology, we're always looking for new pathways to enhance our products and services. Equipped with exceptional driver ergonomics, top-tier safety and comfort, our Saf-T-Liner C2 and HDX buses are no exception. To maximize power and efficiency, all C2 and HDX buses are available with a Detroit DD5 or DD8 engine. And our edge doesn't end there. Visit thomasbuiltbuses.com or stop by booth 225 for our expert EV guidance and the latest in Thomas Built products.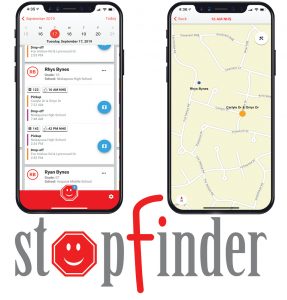 Transfinder (Booth 219)
Discover more about Stopfinder by Transfinder—the easy to use, all-in-one parent engagement app. Parents know where the bus is and have the most accurate information about their child's bus schedule on their phone. Enhance communications with push notifications and two-way messaging, allowing school district transportation departments the ability to send messages to a registered parent or guardian based on specific routes, specific stops or schools, or even selected map areas. Stopfinder is built upon the 30-plus year reputation and innovation of Transfinder and the most powerful routing solutions available today—Routefinder PLUS and Routefinder PRO.
Transportant (Booth 124)
Transportant continues to be the technology leader, because it is the first integrated solution you don't have to choose between cameras, ridership, fleet tracking, parent app or Wi-Fi on the bus. Get it all at one low price. Lock-in 2019 pricing by scheduling a demo before the end of the year. Stop by booth 124 or go to transportant.com to schedule a demo. For NAPT, Transportant is also offering a customizable free app for online pre/post-trip checklists that eliminates paperwork, improves compliance and makes finding past inspection records a snap.
Tyler Technologies (Booth 619)
It's fun to remember the '80s, but your technology should be modern. Stop by Tyler Technologies in booth 619 to play a 1980s school bus driver video game. The three fastest scorers will win their choice of prizes, including a vintage Fisher Price school bus toy. For every attendee who plays, the Tyler Foundation will proudly donate to the NAPT Foundation—up to $10,000. Tyler will also show live demonstrations of Traversa and Tyler Drive, a complete suite of student transportation solutions designed specifically for today's districts.