Editor's Note: This profile is part of an ongoing series on women who have made an impact in the school transportation industry.
Starting her career as a behavior specialist and special education teacher in Connecticut, Alexandra Robinson slowly merged into the lane of student transportation. Twenty-nine years later, she is widely recognized for her industry knowledge and leadership.
In addition to overseeing school bus service for the nation's largest school district, the New York City Department of Education, Robinson focuses her energy on teaching and mentoring other professionals in the industry.
Robinson is known for her involvement in women in transportation (wit.). She co-founded the Facebook group in 2011 to recognize the many female contributors to the industry, as well as to provide networking, resource assistance and career advancement to women student transportation leaders, both in the U.S. and internationally.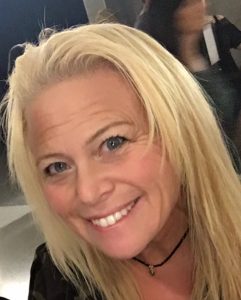 In 1988, Robinson started her career in transportation services. The transportation department for Orange County Public Schools in Orlando, Florida, was looking to hire someone to oversee student behavior on school buses. Robinson, a certified behavior specialist, fit the bill and OCPS hired her.
She recalled thinking the job would be less difficult than it actually was. She became the crisis intervention specialist, a special education liaison for all of the bus drivers and attendants.
From there, she moved on to the Florida Department of Education from 1993-1996. Since, she has held several coordinator, manager and transportation director positions at different school districts across the country, before landing her current role as the executive director for the NYC Department of Education's Office of Pupil Transportation.
Robinson is responsible for overseeing a team that manages school bus service provided by over 70 contractors, the daily operations throughout all five boroughs, plus an additional 50-mile service area outside of New York City. In all, 9,500 vehicles transport NYC students, serving as the largest, single-site ground fleet of school buses in North America.
Robinson's call center unit provides customer-facing service that opens each school day at 5 a.m. and remains active until the last bus returns at night. The center receives 3,000 to 5,000 calls each day. In addition, the call-center agents received over 20,000 calls on the first day of school last year and personally handled almost 15,000.
Her team also provides service for students who use public transit daily. Her department packs and ships more than 1 million Metro cards each year for students who are taking transit buses and the subway.
Robinson supervises a leadership team of about 25 people, which includes, safety, inspections, training, and borough operations. This team, in turn, oversees additional 140-plus employees who work within the organization.
To put it all in perspective, each borough in NYC is larger than most other large urban transportation departments nationwide. For example, Robinson said that all of Chicago Public Schools would fit inside Brooklyn.
Despite all of her daily tasks, Robinson still finds time to focus on guiding other professionals.
"My most important job is really to ensure that everybody gets to school every day safely and efficiently. But in addition, my job is to help create other leaders," Robinson said. "Because of the scale of the operation, we need to be responsible for and make sure the people here have all the skill sets and training that they need."
Robinson is going on her eighth year in NYC, and she explains that several aspects have kept her in the industry for nearly three decades.
"Knowing that the school bus is access to education, and an extension of the classroom for students," Robinson said. "Knowing that we make a difference in children's lives every day."
Robinson explained that the friends she's made and the people she has learned from over the years have contributed to her staying in the industry. She said she has learned a lot from very intelligent people throughout the industry worldwide, and she knows who she can rely on when the going gets tough.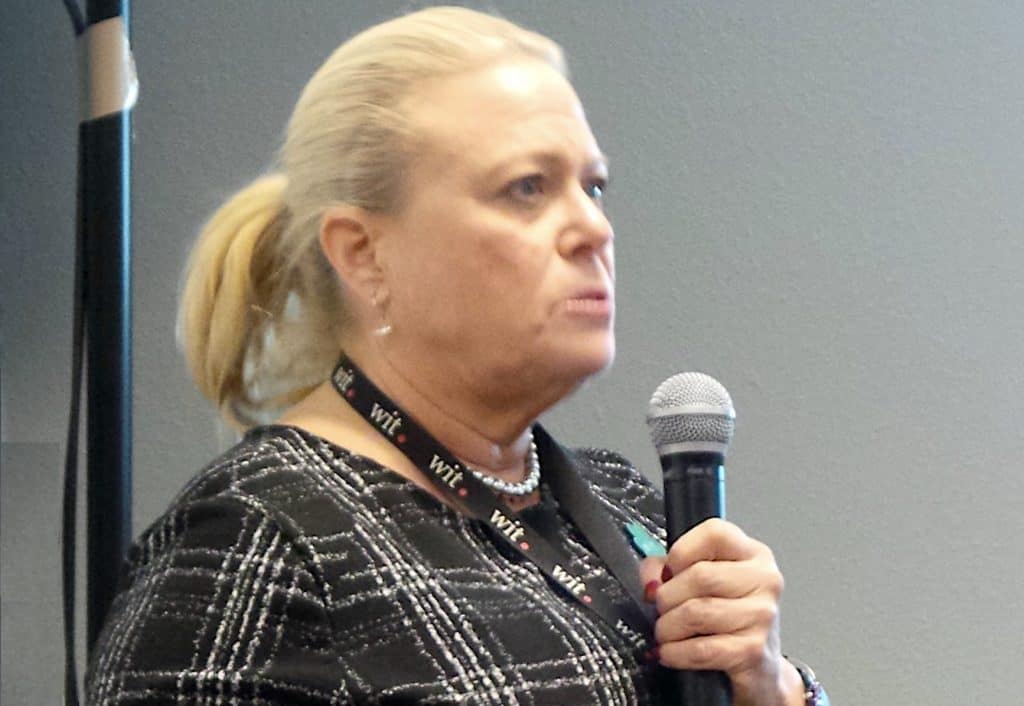 Robinson observed that, in her opinion, the only way for the industry to continue to succeed with the safest record of ground transportation for students to-and-from school, is if leaders in the industry continue to use each other as resources. She added that industry leaders need to keep talking to each other and sharing good ideas, in order to improve their own personal districts.
"None of us are better than anyone else, regardless of the size of our operations," Robinson said. "The communication has to continue. … There has to be an ongoing conversation, networking, and education between all associations, federal agencies, industry groups and among all manufacturers, for the good of the student. It can't stop; people's personal agendas cannot get in the way. We are here for the kid's, that's it."
Robinson reported that she is seeing more women working in the industry, from drivers to technicians, to directors and superintendents.
"I am hoping that some of the leadership education we have done over the years has something to do with encouraging other women to step up," she observed.
And while the representation of women throughout the industry is improving, she said it is still lacking, especially when it comes to placing females in leadership roles in school districts and industry boards. Robinson said the same people can't keep doing the same thing. She wants to be able to pass the baton.
"It has to be a welcoming environment for that to happen," Robinson said. "Why would someone want to join this industry? It has to be a welcoming place for women to work."
Robinson served on the National Association of Pupil Transportation board for 10 years, from 1995-2015. She served as president of the NAPT from 2011-2013 and helped establish the Leading Every Day initiative. It was while she served as president that the organization added many global transportation partners that focus on international membership recruitment. Robinson still serves as the co-chair of the NAPT special needs committee.
Robinson has been a tenured faculty member for the Transporting Students with Disabilities and Special Needs National Conference since 1994. When she was the director of transportation at San Diego Unified School District, she served as the president and an executive board member of the California Association of School Transportation Officials.
Robinson has also served as writing chair and state delegate for the National Congress on School Transportation for the past 20 years, in both special education and general operations, and is chairing the special education writing committee for 2020.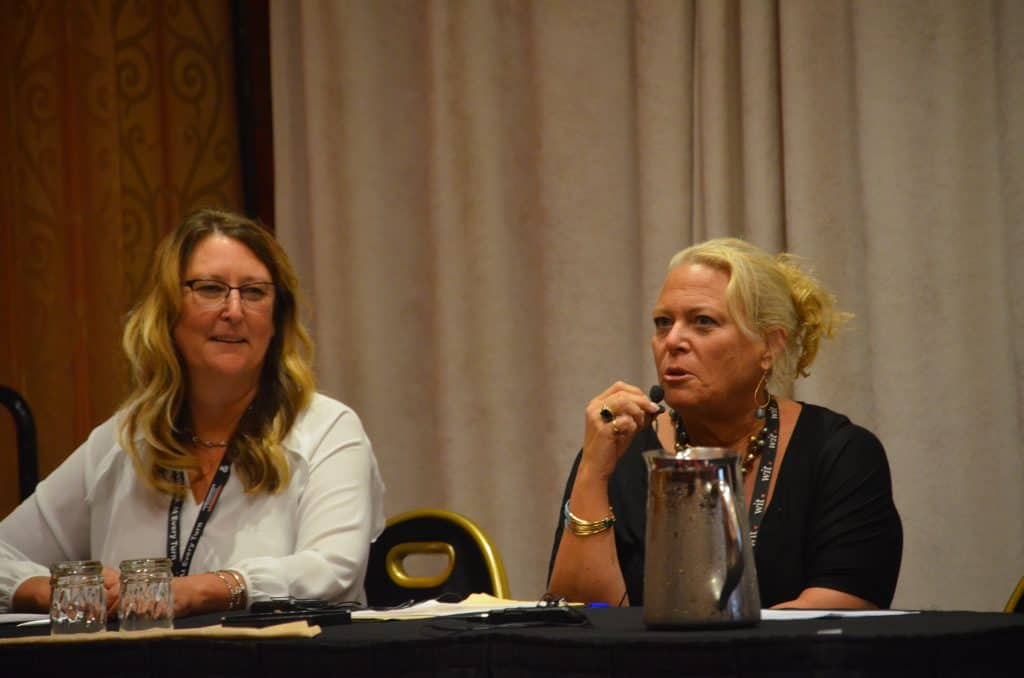 While being a part of the early partnerships between special education and student transportation is something Robinson said she is very proud of, she said she is also proud of the people who went on to become directors, even if only partially due to her mentoring.
"I am very proud of the people, who at some point sat in the front row of one of my classes and took notes, asked lots of questions, and now they are directors of transportation and/or serving as successful leaders elsewhere," Robinson said.
While Robinson said she is proud of the successes and accomplishments of the teams and individuals she's worked with over the years, there have been many daily challenges. She explained that one of her hardest things to overcome while being in a leadership position is telling people "no."
"Not being able to provide certain services that you know are needed, having to say no because of resources," Robinson continued. "And also, not being in control of the attitudes of the people behind the wheel all the time. Our drivers, contractors' drivers and motorists on the road make decisions without always being in the right mindset, and we are accountable for that."
Robinson expressed her hope that people who work in transportation are doing so because they want to be at the school district, agency or company, not because they feel they have to be there. She said her goals in the upcoming years are to "continue to make NYC the best transportation department in the country." But also, she added that she wants to see more leadership roles filled with people who value the job and understand both its importance as well as theirs.
"Sometimes people end up in transportation because they were placed there; [they] thought it was a job, not a profession, and didn't actually choose it," Robinson observed. "I mean, I certainly did not start out thinking transportation was going to be my line of work. But once you see the good parts, [you] realize its often the hardest working branch of a school district. Realize that you're an educator, even though you're not in the classroom, then you develop a love for it and a love for the business of education. … I want it to be a career for people, not just a stepping stone."
Editor's Note: Robinson is speaking at the STN EXPO Reno 2019. She leads the seminar, "So, You Want to be a Transportation Supervisor?" on Saturday, July 27, and is a panelist on "Creating Safer Bus Stops" on July 28 and on "The Impacts of Charter Schools and School Choice on Student Transportation" on July 29.