A school bus carrying the junior high girls softball team for Konawa Public Schools in Oklahoma was hit head-on by an SUV, with the collision and resulting fire killing one student-athlete on the school bus was killed, and two people in the other vehicle.
Konawa Public Schools posted on its Facebook page that the bus was traveling on Friday across the Little River Bridge on U.S Highway 377 near Bowlegs, Oklahoma, when it was hit head-on by a drunk driver. No available reports from the Oklahoma Highway Patrol confirm that the driver was drunk.
---
Related: Video Spotlight, School Bus Fires
Related: On Fire For School Bus Safety
Related: In the Business of Preventing School Bus Fires
Related: School Bus Fire, Evacuation Exercise Held at NAPT, NASDPTS Conference
Related: Fire Sale
---
Six girls and the softball coach were on the bus at the time of the crash. Five of the student athletes were transported to Alliance Health in Seminole and the coach was transported to Mercy Hospital in Ada.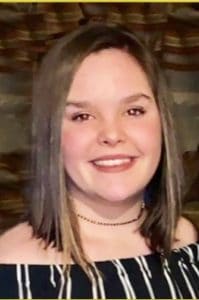 The Facebook post state that, "One student perished in the accident." The Oklahoma Highway Patrol reported that the student was pronounced dead at the scene with multiple injuries. Seminole Police Department identified that student as Rhindi Kay Isaacs, 12.
Konawa Public Schools Superintendent Cory Ellis confirmed with School Transportation News that both the school bus and the SUV caught fire and that the bus was not equipped with seat belts.
School bus driver Joseph Scoggins, 30, was reportedly attempting to avoid a collision when the bus was struck head-on by a vehicle traveling northbound. The bus was a 2004 Blue Bird bus, according to the highway patrol report.
Scoggins suffered head, arm and leg injuries. He was treated and released, according to the crash report.
Two passengers in the SUV were pronounced dead at the scene from massive injuries.
Konawa Public Schools was closed Monday in response to the incident. Extra-curricular activities for all grades pre-K through 12 were cancelled for the entire week.
"I want you all to know the flood of support, thoughts and prayers our school and community has already received through messages and phones calls from all over the state," Ellis said in a statement. "I'd also like to thank the Bowlegs Volunteer Fire Department and the numerous amount of First Responders on the scene and especially those passerby's names we will not know that initially stopped to help. We are a special community and a special family."