Employee recognition can fall by the wayside, especially in a large school district. But not at the School District of Philadelphia.
While visiting Teresa Fleming, the deputy chief operations officer for the district, for an article on her 2023 Transportation Director of the Year Award, the operations department hosted its weekly staff meeting. Staff members shared their weekly updates on their initiatives.
It was also where School Transportation News presented Fleming with her award. She will also be recognized publicly in Frisco, Texas, at the Transporting Students with Disabilities (TSD) and Special Needs conference later this month.
The operations team also takes time on the last Thursday of every month to recognize employees. Directors select an outstanding employee to recognize and present them with a certificate, thanking them for their hard work. Each director shares stories of each individual and why they stood out for that month.
The operations team also recognizes those who are retiring at this meeting.
Oz Hill, Philly's chief operations officer and Fleming's direct supervisor, addresses each recognized employee and thanks them for their dedication and contribution to the team. The district prioritizes building relationships around each other and celebrating accomplishments.
---
Related: NAPT Session on Trust Evokes Positive Attendee Response
Related: NAPT Election Winners Make History
Related: NAPT Awards Student Transporters at Annual Conference
Related: Texas School Bus Driver Named "Hero" for Saving Choking Student
Related: Gallery: National School Bus Safety Week Photo Recap
---
Hill told STN that with over 3,600 operations employees, it is difficult to pick an "employee of the year," which is why the district chooses to recognize employees each month.
The recognition is likely why the school district has over 100 drivers who have logged over 20 years of service. A sign with the name of Anne Tansimore, the longest-serving school bus driver at 44 years behind the wheel, hangs above the breakroom at the transportation facility she is assigned to.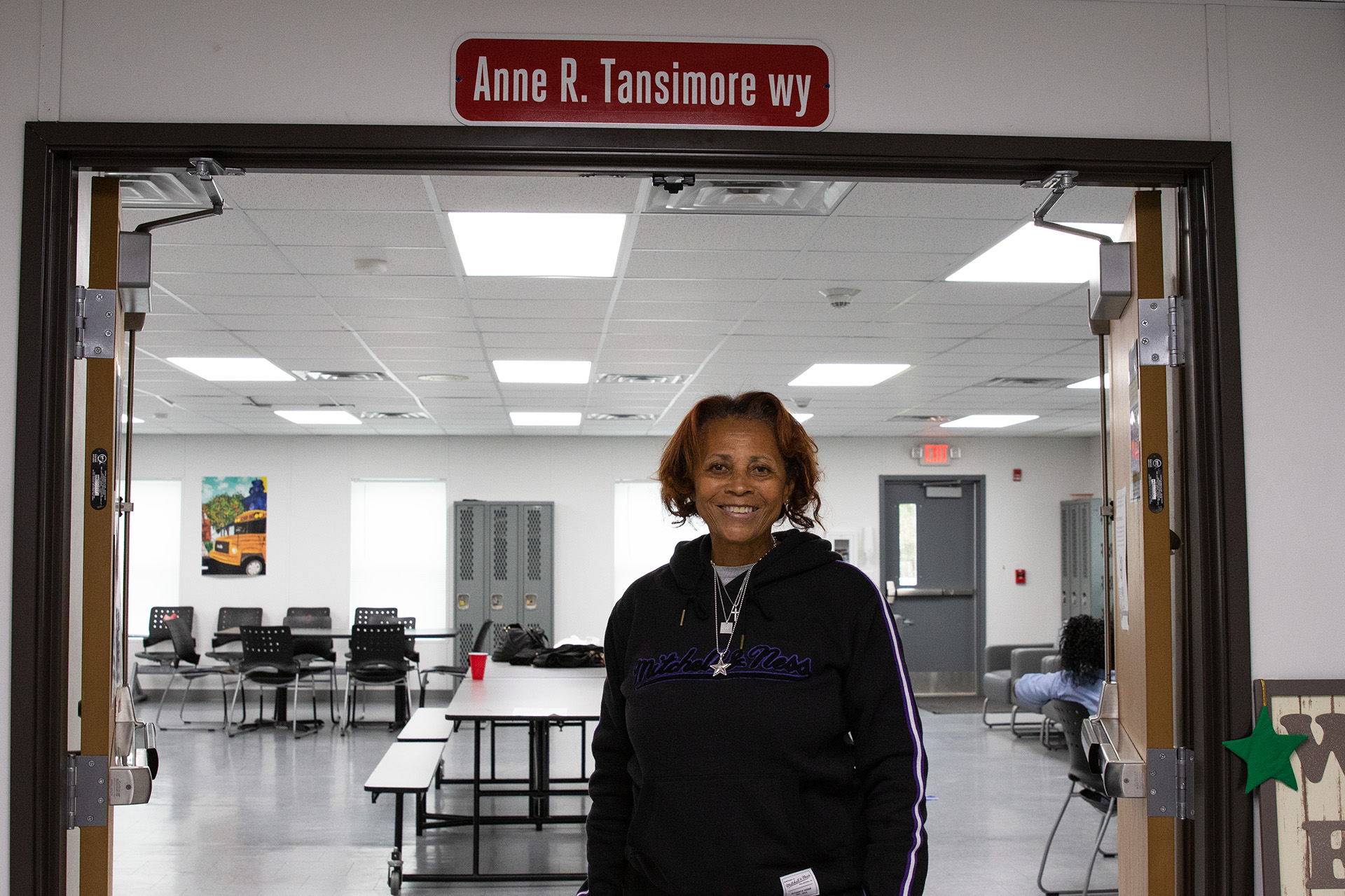 Another program that the district utilizes to recognize people and accomplishments is career technical education. The district invests in students right out of high school and helps them to become certified mechanics, for example, in two to three years. Fleming noted the program is an overall success and helps employ students following graduation.
She noted that it places students into career advancement fields and allows them to focus on their chosen trades.