COLUMBUS, Ohio — The National Association of Pupil Transportation announced the recipients of its annual awards, two of which are speakers at School Transportation News' Transporting Students with Disabilities and Special Needs Conference.
NAPT is recognizing the recipients during its annual conference, which started on Friday and runs through Tuesday.
The NAPT stated via an email that its awards program is designed to honor pupil transportation professionals at every level. The association also announced Dillion Reeves, a middle school student as the winner of its Heroism Award, sponsored by Blue Bird, for jumping into action when his school bus driver lost consciousness. Reeves is a seventh grader at Lous E. Carter Middle School in Warren, Michigan.
---
Related:  Michigan Middle School Student to Receive NAPT Heroism Award
---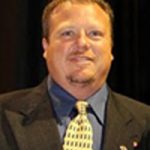 Meanwhile, Ken Mulder, who sits on a Nov. 19 TSD Conference panel regarding funding sources for special needs transportation, won the Special Needs Transportation Award, sponsored by Q'Straint/Sure-Lok, "for his outstanding delivery of service in special needs transportation."
Mulder, the director of transportation for Special School District of St. Louis County in Missouri, said winning the Special Needs Transportation Award is an honor. "It seems like just yesterday I was the young guy asking all the questions, and now I'm the guy they are calling for advice on the best way to handle things," he shared with STN. "Seeing some of the past recipients makes it even more honorable."
He added that everyone is entitled to an education.
"Knowing we can successfully put a plan to get everyone to school successfully is a great feeling," he shared. "I have a great workforce that have been dedicated for many years in ensuring this happens every day. Each student is unique, and all have their own plan so it's very critical that the drivers and monitors build relationships with the students and families so we can always work together to make their ride even better."
He added that his favorite part of his job is the reward of knowing the district is safely getting students from school to home and home to school daily as well as the impact they have on a student's life — every kid remembers their bus driver, he said.
Mulder started his career in transportation through a friend who worked for Laidlaw Education Services at the time. "I was with a company that I thought would be with until I retired, unfortunately, they ended up closing, so I accepted a job with [Laidlaw]," he said.
That was in 1995. He joined Special School District four years later.
"I truly do love what I do. This is a very challenging but rewarding job and I enjoy every minute of it," he continued. "I just want to thank those [who] nominated me for the award and thank everyone for their continued support and education in the industry."
Mulder will be officially recognized on Sunday at the NAPT conference. Also that day, Stephanie Walker, the transportation director for Habersham County Schools in Georgia, receives the Continuing Education Award, sponsored by Thomas Built Buses.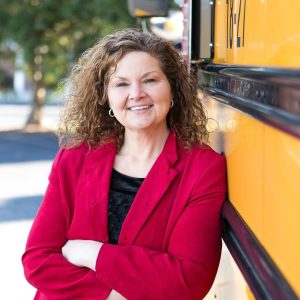 Walker, who was selected as an STN Rising Superstar in 2019, started her career as a school bus driver. Her parents have been driving school buses for over 30 years, and Walker remembered riding along on their routes as a small child.
She now holds four NAPT certifications and has experience in nearly every position within the transportation department. Walker is also currently serving as vice president for the Georgia Association for Pupil Transportation and has served as an instructor with GAPT for several years. According to NAPT, Walker is being recognized for her "commitment to furthering the field of pupil transportation through education."
On Monday, Oct. 30, Peggy Stone, receives NAPT's School Bus Driver Training and Safety Award for her "commitment to creating a world where every student has access to safe and efficient transportation," NAPT stated. The School Bus Driver Training and Safety Award is sponsored by IC Bus.
Stone, the current director of transportation for Lincoln County Schools in Hamlin, West Virginia, started in the industry as a school bus driver operator. "My grandfather, great grandfather, three uncles and one aunt were all bus drivers, and I can only hope that my 'Paps' are looking down from heaven, saying 'that's my girl,'" she said.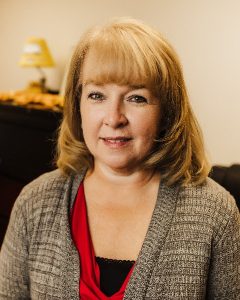 Stone told STN she was a substitute driver for Head Start and then went to work for the county because she was following the bus in her personal car to her son's football games. "I decided I may as well drive the bus," she shared. "I drove a bus for eight years and then was promoted to the supervisor of transportation. From there I took online and night classes and graduated from Marshall University. In 2021, I was awarded my dream position of director of transportation."
Stone, who will also be speaking next month at the TSD Conference about excessive ride times and the implications of electric school buses on special needs routes, said her favorite part of the job is having the drivers, teachers and students tell her that they enjoyed the training and learned something from it.
"Winning the School Bus Driver Training and Safety Award means that I am doing my job to the best of my ability," said Stone, who also won a NAPT Continuing Education Leadership Award in 2017, when she worked for Kanawha County Schools also in West Virginia. "I take pride in trying to obtain quality training that everyone will learn from, including myself. I ask my drivers what type of training they would like that would help them in their jobs. When they give me their suggestions, I take those suggestions and do my best to either find someone to present the material to them or I research the topic and do the training myself."
She added that student safety should be the top priority for everyone working in student transportation. "I try my best to make sure my drivers and students receive training to prevent injuries and accidents," she said. "I stress to parents and students that school buses are the safest vehicles on the road, and I want to do everything in my power to make sure our drivers are the safest and most prepared drivers on the roads."
Also on Monday, John Hennessey receives with the NAPT Distinguished Service Award. The award was "established to recognize an individual who has performed exemplary service on behalf of NAPT at state and/or national levels," The NAPT states on it's website. "This award recognizes that one person each year who exemplifies principles of high caliber leadership, that will ensure the pupil transportation industry's reputation for safe, responsible, and economical service to our passengers."
Hennessey said he values winning the Distinguished Service Award as it's a recognition of the effort he's "always tried to put forth to tried to put forth to make sure that I and the transportation professionals I work with do our best to ensure that we live up to the trust that parents and guardians place in us every day to protect their children," he said. "Although it is an individual award there are so many others that contribute to our success every day."
Hennessey, the director of transportation for Worcester Schools in Massachusetts, started his career working in operations for the Lowell, Massachusetts public transit system in 1987. It was at this time that he said a nearby school district had a school transportation crisis caused by the combination of a new transportation vendor, a new software routing program, a large number of new students who recently immigrated from Southeast Asia, and a court-ordered desegregation program. "And no transportation director to coordinate a smooth transition for school opening," he added.
---
Related: NAPT Annual Poster Contest Winners Announced
Related: NAPT Conference, Trade Show Open for Registration
Related: Q&A: Back to School with New NAPT Executive Director McGee-Hewitt
Related: NAPT Foundation Founder Pape Retiring After 47 Years in Pupil Transportation Industry
Related: NAPT Asks Feds for Clarification on Benefits of School Bus Lap/Shoulder Seatbelts
---
When the school district advertised for the transportation coordinator position in 1988, he applied. He was the coordinator for Lowell for 12 years until he applied for the vacant director of transportation position in Worcester, a position he's had for the past 23 years.
"I enjoy the challenge, to our team of transportation professionals to get it right from the first day and then to keep making it better every day," he said. "No two days are ever alike, and we have a new chance every day to make a difference in the lives of our students and families. We recognize that it is not just the students we transport that we affect but whole families build their morning schedules and routines around us and count on our reliability."
Hennessey added that school transportation has always held a special place in the lives of students. "Many parents, and even grandparents, tell stories every day about 'When I rode the school bus…,'" he said. "As the safest form of ground transportation available, we have a responsibility to our students of today to let our school buses be a safe haven where they, and their parents and guardians, know that that part of their day is a worry-free zone."
The awards committee consists of chair Theresa Anderson, an industry consultant and a former NAPT board member representing Region 5; co-chair Jerry Milliken, a retired director of transportation from West Virginia; Marisa Weisinger, executive director of the Texas Association for Pupil Transportation; Chris Ellison, director of transportation and fleet services for Reynolds School District in Oregon; Rick Grisham, current NAPT president and director of transportation for Richland County School District One in South Carolina; and Rosalyn Vann-Jackson, chief support services officer for Broken Arrow Public Schools in Oklahoma.