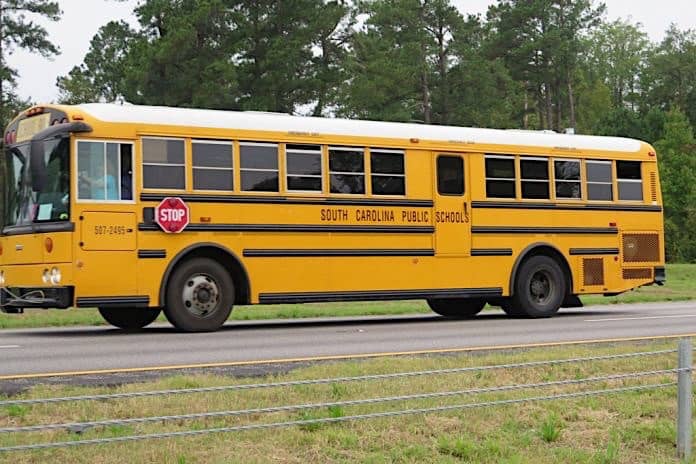 The South Carolina Department of Education will purchase approximately 210 new school buses with the $20.5 million in procurement funds that Gov. Henry McMaster vetoed last year.
The Senate on Tuesday unanimously approved a veto of McMaster's veto of $17.5 million in state lottery funds and $3 million in additional funds after the House did the same last week. The governor at the time of the veto said he agreed school buses need more funding but that the lottery is intended to fund college scholarships instead.
However, South Carolina has used over $145 million for new school bus purchases since 2000, according to The State.
Several older school bus fires around the state have been attributed to age, as over 3,000 of the state's 5,600 school buses are at least 15 years old. Last year, the Department of Education installed fire alarms on 2,000 buses to alert school bus drivers of potential issues.
Department of Education spokesman Ryan Brown told STN that the new buses will be distributed to all 103 county school districts across the state. "We have distributed our older buses as evenly as possible as to maintain an equitable transportation system so the influx of new buses will be felt statewide," he added.
Brown noted that more funding, to the tune of an additional $70 million, is needed to replace more older school buses. "Specifically, we are hoping to get the 1995 and 1996 Thomas Type D buses off the road first, and then our oldest buses, which are 1988s," he explained.
Brown added that the department hopes to use the state's allocation of $34 million from the Volkswagen Mitigation Trust Fund to purchase more new school buses in addition to using annual state funds.
The South Carolina Department of Education is the only statewide governmental agency in the nation to own and maintain a fleet of school buses for individual districts.