The death of 3-year-old special needs passenger, who was reportedly found unconscious and not breathing on his Texas school bus before being pronounced dead at a hospital last October, has been ruled accidental by the local coroner this week.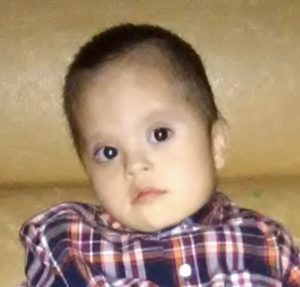 Leonardo Prado, a special needs student with Down syndrome, died of "asphyxia due to neck compression," according to a brief autopsy report released Thursday, noted KWTX.
STN emailed Robinson ISD Superintendent Michael Hope on Friday to obtain comment on the coroner's findings but had not heard back as of this report.
"The district is working with the Robinson PD in [its] investigation of this horrible tragedy," Robinson ISD officials said in a statement on Oct. 4.
Robinson is located just south of Waco along Interstate 35.
"First responders performed CPR and the boy was taken first to Baylor Scott & White Hillcrest Medical Center, where he was resuscitated and then was flown to McLane Children's Hospital in Temple," said police chief Phillip Prasifka in an announcement.
The Waco Tribune-Herald reported that local police received the call for help at 7:20 a.m. on Oct. 4, "when the child became unresponsive on a Robinson ISD school bus, Robinson Police Chief Phillip Prasifka said. Robinson Volunteer Fire Department members removed the boy, and first responders administered life-saving measures within minutes, Prasifka said."
According to KWTX and WVLT, "Texas Child Protective Investigations confirmed after the boy died that it was investigating after the youngster was found with a seat belt wrapped around his neck."
KXXV reported that "An autopsy was ordered by the Bell County Justice of the Peace and the child was transported to the Southwestern Institute of Forensic Sciences." The results were announced earlier this week.
At this report, a GoFundMe page that was posted on behalf of Prado's family was nearly half-way to its $10,000 goal for covering the cost of funeral expenses.
There were no comments on the coroner's announcement this week that were posted at the Robinson Facebook and Twitter pages, as of this afternoon.
---
Related: Update: Preschooler Dies Days After Being Found Unresponsive on School Bus
---