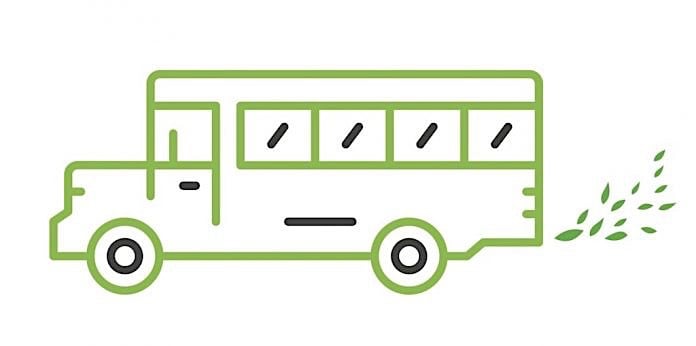 The Texas Commission on Environmental Quality (TCEQ) announced $6.2 million is available to school districts for purchasing alternative fuel school buses as well as retrofitting diesel buses.
The funding is part of the Clean School Bus Program, which is one of nine grant programs that make up the Texas Emissions Reduction Plan. The Clean School Bus Program aims to use newly available technology to reduce student exposure to particulate matter (PM), nitrogen oxides (NOx) and other harmful diesel exhaust emissions.
To be eligible for funding, projects must be voluntary and not required by federal or state law.
Public school districts, charter schools and local contracting companies may apply for funding to replace pre-2007 diesel school buses that they have owned and used on daily school routes for a minimum of two years. Buses to be retrofitted must have at least five years remaining of useable life.
Proposed replacement buses must be of the current or previous model year at the time of application to be eligible. Each bus purchased by the grant money must be the same type as the bus being replaced. Replaced buses must be destroyed, rendered inoperable, or exported to a location outside of North America.
Funding can also be used for retrofit projects, including closed crankcase filtration systems, diesel particulate filters or diesel oxidation catalysts. "Applicants are encouraged to consider combinations of these retrofit systems to create cost-effective overall emission reductions," the TCEQ said.
Applicants may use the services of a consultant but not use grant funds to cover such expenses. The TCEQ instructed that "all purchase decisions must be based on sound business practices and arm's length bargaining."
Funds provided may amount to a maximum of 75 percent of the cost of each new bus purchased, or 100 percent of the retrofit project. Each applicant may apply for funding for up to five buses.
Applications must be submitted to TCEQ Air Quality Division office in Austin, Texas before April 26, 2019. Last year, over $1.5 million in Clean School Bus funds were split between Cypress Fairbanks ISD, Klein ISD and Angleton ISD.
The TCEQ also suggested reducing emissions and improving fuel economy through efforts like a voluntary idling limit for buses or enhanced maintenance programs.