Tropical depression Gordon is in the process of turning north and entering Missouri from Arkansas as of Friday morning. Gordon will then gradually turn northeast towards the Great Lakes area Friday night, forecasters announced, towards the Great Lakes region, it was predicted on Friday morning, Sept. 7.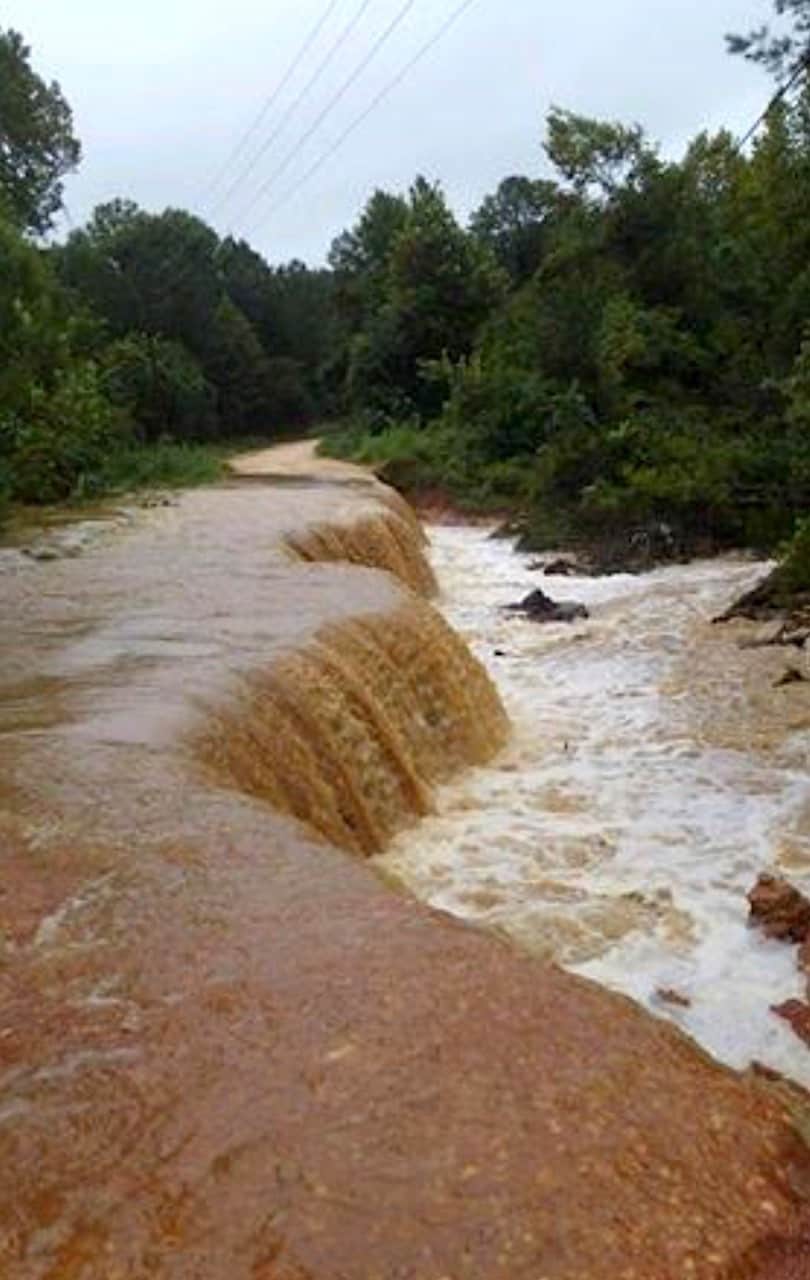 The U.S. National Hurricane Center said Friday at 10 a.m. CDT that "Gordon and its transition to an extra-tropical low could produce total rain accumulations of 3 to 6 inches over Missouri into the Midwest, with possible isolated maximum amounts of 10 inches through Monday. This rainfall will likely cause local flooding and flash flooding."
Flash floods are expected
As a result, flash flood watches are now in effect over part of Arkansas and Missouri, into the lower Ohio Valley, NHC said Friday morning.
There are still no reports of damage to any schools or any school buses, and no further fatalities beyond one reported early Wednesday morning, when the NHC announced that a child was killed from a tree falling on top of a mobile home in Pensacola, Florida.
On Friday morning, there were no closures announced for any schools or school districts that remained closed from earlier this week.
Meanwhile, NHC was tracking Hurricane Florence in the mid-Atlantic.
The National Weather Service released a more detailed, new Short Range Forecast on Sept. 7, at 3:37 a.m. EDT, that warned of heavy rains.
Heavy rains to arrive
The NWS announced that, "Tropical Depression Gordon is forecast to move northeastward from parts of the Lower Mississippi Valley to the middle Mississippi Valley by Saturday evening. Gordon will become extratropical by Saturday morning. The system will produce showers and thunderstorms over the lower Mississippi Valley that will move northeastward to parts of the Ohio, Tennessee and middle Mississippi Valleys by Saturday evening."
NWS officials then noted that, "A front extending from the mid-Atlantic to the middle Mississippi Valley southwestward into the southern plains will be quasi-stationary, with the eastern parts of the boundary moving southward into the southern mid-Atlantic by Saturday. The western end of the front will slowly move eastward to parts of the lower Mississippi Valley/western Gulf Coast, also by Saturday evening. Showers and thunderstorms will develop along and near the front from the mid-Atlantic to the central/southern plains that will continue over the mid-Atlantic into the middle Mississippi Valley/Texas, as well as lower Mississippi Valley by Saturday evening into Sunday."
In addition, "tropical moisture over the southeast and the eastern Gulf Coast will aid in producing showers and thunderstorms over the region through Saturday evening."