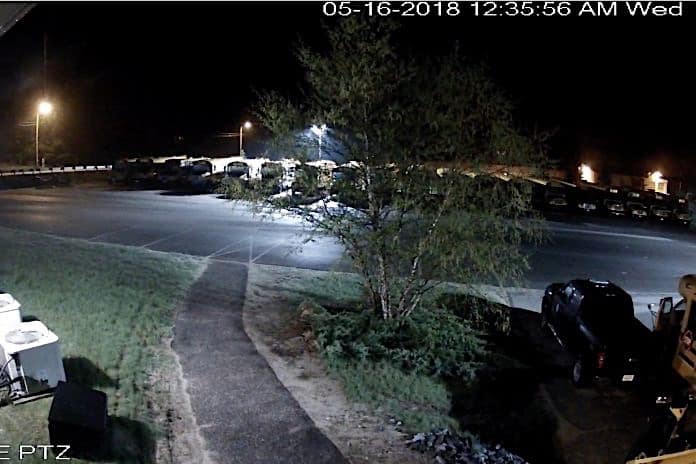 An estimated $14,000 or more in tire damage hit all of the 22 school buses that were parked in a Poland, Maine school district bus garage, reported the Sun Journal.
Regional School Unit 16 canceled classes as well as extra-curricular activities Wednesday morning following the overnight incident, to allow district transportation personnel to replace the shredded tires with new ones, school officials announced.
According to local news reports and a video posted online, the vandalism was likely caused by two young unidentified males. It appeared the suspects were wielding knives in the 70-second video.
As shown in the local newspaper's website posting, the two males pulled their shirts over their heads as they approached the buses at the beginning of their rampage in the lit parking lot, located at the RSU 16 administrative office.