Model-year 2021 school buses will be on the road about a year and a half from now. These will be the first medium-chassis school buses that are covered by the second phase of a comprehensive set of standards that the U.S. Environmental Protection Agency and National Highway Traffic Safety Administration jointly adopted, to help reduce greenhouse gas (GHG) emissions and improve fuel efficiency.
Those rules will change the way student transporters spec new vehicles.
Finalized in August 2016, the second phase of the rule builds on Phase 1 regulations. The rule increases the stringency of engine and vehicle modifications to lower carbon dioxide (CO2) standards in model years 2021, 2024 and 2027.
By 2027, the new standards will have reduced CO2 emissions and fuel consumption, compared to 2018's Phase 1, by up to 24 percent for school bus types C and D (vocational vehicles), and up to 16 percent for heavy-duty pickup trucks and vans that are used in type A conversions. These are milestone achievements.
The regulation requires certification at vehicle and engine levels. To meet the Phase 2 regulations, manufacturers will need to integrate the right combination of technologies across the entire vehicle.
That means that beginning in 2021 and extending through 2027, school bus suppliers will have to control either the option mix that the customers select, or the GHG reduction impact number for the options that they could potentially select. Under the worst-case scenario, OEMs could require that certain options be selected on a vehicle—even if the customer doesn't want them—to properly certify their products with the respective regulatory agencies.
The Engine
OEMs will be working to improve combustion efficiency, as well as the gas exchange process (how efficiently the bus intakes outside air into the combustion chamber and emits it). Think of advancements such as high-efficiency turbochargers, low-restriction after-treatment systems, EGR coolers and charge-air coolers.
They'll also work to reduce parasitic or friction losses within the engine (oil and water pumps, engine gear train, piston rings, etc.). Such improvements to engines will apply across the board, with all manufacturers trying to optimize their engines to meet the regulations.
The Vehicle
For the school bus chassis, it's about the possibility of weight reduction, reducing parasitic losses and maximizing drivetrain efficiency. Bus manufacturers will be using low-rolling-resistance tires, tire pressure monitoring systems, high-efficiency axles and powertrain enhancements. Mild hybridization is another possibility, so transmission changes will factor in as well.
How Much Will All of This Cost?
All of the changes coming our way between 2021 and 2027 are, of course, targeted at lowering GHG emissions and improving fuel efficiency. The changes will add cost to the vehicle, but manufacturers are saying that the fuel savings will offset the cost.
We can only hope so, because emissions reduction technology that has been implemented from 2006 through 2018 has added to the cost of all school buses.
Impact of Electric
It is a fact that all current school bus manufacturers make available viable engine and fuel technologies that meet or exceed the U.S. Environmental Protection Agency's (EPA's) 2010-2018 emission standards. They include Type C buses that are available with clean diesel, gasoline, propane, natural gas (CNG and LNG) and electric.
The only emission mandate being debated by various regulatory agencies that may challenge future school bus power plant choice is "ZE," or zero tailpipe emissions, as only fully electric power plants can achieve it. Electrification is a key new technology piece that was recently added to the school bus purchase option.
One way or another, ZE is going to be part of the school bus future. That's because regulatory pressures mount to further eliminate near-zero greenhouse gases from tailpipe emissions, as demonstrated by the EPA releasing its "Cleaner Truck Initiative."
That mandate will force cutting diesel NOx emissions from 0.2 g/bhp to 0.02. Details from the EPA on its "final rule" timetable are due to be released in 2020.
Today's Choices: Consider the Lifecycle Impact
It is time our industry stops using the term alternative fuel, and start referring to the numerous power plants and fuel sources our bus manufacturers offer as a fuel choice. Take the optimal fuel and optimal engine design and put them together to match your operational efficiency goals.
Those Goals Should Include:
Cold start
Fleet commonality
Fuel cost
Fuel economy
Fueling infrastructure
Funding (grants)
Maintenance cost
Miles traveled
Power
Quietness
Residual value
Tailpipe emissions
Warranty
As we approach the beginning of another school year, with planning for bus replacement and fleet management challenges, today's options for fleet choice are so numerous and varied. You can be assured to find one that is best suited for your local operational needs.
At the same time, you can be assured that the bus you purchase is economically capable of lifecycle compliance with not only forecasted operating cost, but also clean air emissions standards that help keep our air clean.
As you meet with informed bus manufacturer dealers and their fuel choice representatives, you will learn the benefits that an optimal engine and fuel choice could deliver in your operating area. After evaluating the benefits, you should also talk with industry peers who use the fuel choice you are considering, so you can learn how their changes affected their operational goals.
Most importantly, your fuel choice, future fleet replacement strategy and purchasing decision should be predicated on the impact it will have on the overall life expectancy of the new buses that are being placed in your transportation program.
A year and a half doesn't constitute a long time, in terms of vehicle technology evolution. With the pressure of compliance penalties for OEMs, you can bet they are busy today drawing up specifications for trucks that are covered by GHG Phase 2. Be an educated consumer by researching, exploring and asking questions of everyone you know who is involved in our industry.
---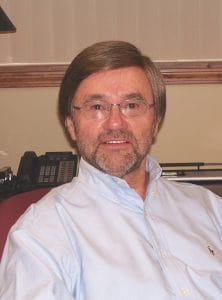 Editor's Note: Robert T. Pudlewski has over four decades of experience in the school bus industry. He is the retired vice president of fleet operations, procurement, and maintenance for Laidlaw and is a member of the NSTA Hall of Fame. As reprinted from the July issue of School Transportation News.
---
Related: EPA Awards Clean School Bus Grants in Several States
Related: EPA Accepting Applications for DERA School Bus Rebates Program
Related: EPA Extends Clean Diesel Tribal Grant Applications Timeline
Related: STN EXPO: Discover School Bus Alt-Fuel Benefits of Clean Cities Programs
Related: EPA Announces DERA Funding Recipients
Related: California Lower-Emission School Bus Program Issues Revisions
Related: Atlanta-Area School District Receives EPA Grant for Propane Buses
Related: EPA to Propose New Standard on NOx Emissions
Related: EPA Grant Brings 4 Blue Bird Electric School Buses to New York District
Related: EPA Announces Latest School Bus Rebate Awards
---