The official STN EXPO Reno app, sponsored by Transfinder, is here to help attendees remain up-to-date on all the happenings during the conference and trade show in Reno, Nevada from July 15-20.
Begin by searching for "CrowdCompass" in the iTunes App Store or Google Play, or visit stnonline.com/go/renoapp on your cell phone, tablet or personal computer.
Download the app and log in using your name and the email you used to register for STN EXPO. Allow notifications so you don't miss out on captivating sessions, time or location changes, and reminders on networking events.
Add sessions to your Schedule and turn on notifications so you don't miss updates on room or time changes.
Learn more about other Attendees, our expert Speakers, Trade Show Exhibitors and Sponsors. Bookmark them, add notes, find their contact information and set appointments.
Use Maps to explore the Peppermill Resort, including workshop locations and the Trade Show floor, as well as the hotel's surroundings.
Check out the Hours & Info section for answers to all your frequently asked questions.
Read news coverage of STN EXPO, see photo galleries and watch daily video recaps at STN Online.
Our extremely popular Click Game is also making a comeback! Playing this exciting photo-based scavenger hunt game includes you in 8 drawings for $50 gift cards. Take photos from around the event and the hotel for your chance to win! Scroll down to view the rules.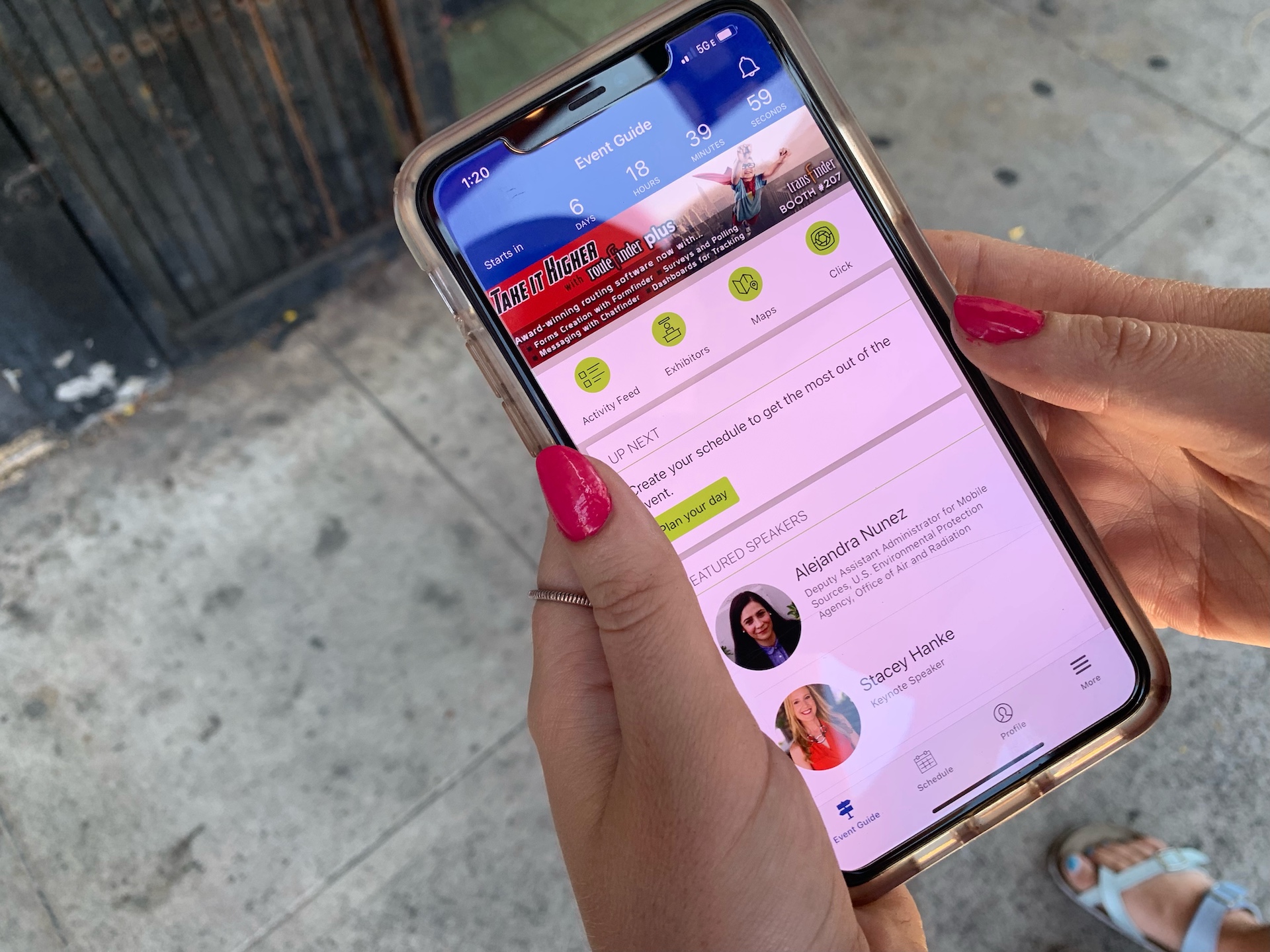 Click Game Rules:
The game runs from Friday, July 15 at 8 a.m. till Wednesday, July 20 at 8 p.m.
Two drawings will be held at the beginning of each of the four morning keynote sessions. Please see the Click Winner schedule for precise times
When creating your Click account, please use your real name and photo so we can identify you if you are a winner
Winners will be randomly drawn from the top 30 players on the leader board, a pool which will be finalized at approximately 9:00 PM the day before each drawing.
Photos taken must meet the intent of the category. Non-compliant photos will be removed at STN's discretion and those points will be revoked. Photos should come from your own camera, and not be images taken from a web search. Do not take a screen capture of another contestant's entry or use the same photo for multiple challenges
Must be present at drawing to win. If the winner is not immediately present after their name is called, the prize amount will roll over to the next drawing
Players are eligible for multiple prizes so play early and often!
The goal is to have fun with this, but don't let playing the game interfere with your EXPO experience or that of another guest, sponsor or speaker
The photo challenges will be updated daily and become much more difficult – so check back often!
Photos taken and submitted through the game will become the property of STN Media Group and will be visible to other players of the game. Photos may also be displayed online, on social media or in print. Please don't include any personal information that you aren't willing to share
Must be a registered STN EXPO full conference attendee to win
STN Media Group employees, exhibitors, and sponsors are encouraged to play but are not eligible for prizes.