LISLE, Ill. – In appreciation of Veterans Day in the United States and Remembrance Day in Canada last week, National Express School (NEXS), recognized its North American veteran and military personnel team members with personalized veteran-themed vests as a token of appreciation for their service and bravery. Each vest is stitched with a flag to indicate the team member's representative country of service and Company logo.
This appreciation event is part of National Express' Veterans Recognition Program, which aims to give special thanks and well-deserved recognition to our veteran and military personnel team members. As a military friendly employer, over 800 team members participated in the appreciation event and received a vest and thank you card.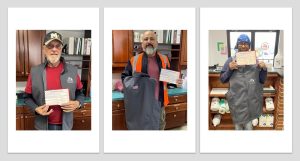 National Express prides itself as being an employer of choice that is dedicated to employing a diverse workforce. This is why we are proud to provide a diverse portfolio of career opportunities to veterans and military personnel who are looking for both part-time and full-time positions. Over the last two months, we have reached out to more than 73,000 veterans across the country to join our team and contribute to our mission of providing safe and reliable transportation for students.
"Recruiting veterans as school bus drivers is a top priority for us," said Yvonne Valdes, Director of Talent Acquisition, National Express. "They are a great fit as school bus drivers due to their disciplined and responsible nature developed through military training. Veterans also possess an extraordinary level of problem-solving skills and have a strong commitment to safety, which makes them reliable individuals who prioritize the well-being of students. We are honored to have so many of them as part of the National Express team."
"I served in the U.S. Airforce and was stationed in Germany, where I earned my Class A license. This gave me the opportunity to drive an array of large military vehicles such as fire trucks and tankers," said Chris Heck, School Bus Driver in Boise, ID, Durham School Services. "After being discharged, I brought these skills and experience home where I became a school bus driver for my local community. The military instilled a strong work ethic in me and helped me develop a strong sense of honor and responsibility to those around me especially the students I drive to school. I highly encourage all veterans to pursue available training grants and opportunities to learn new skills such as driving commercial vehicles and explore rewarding careers such as that of a school bus driver."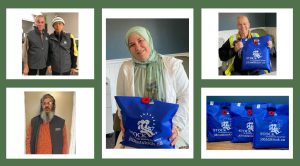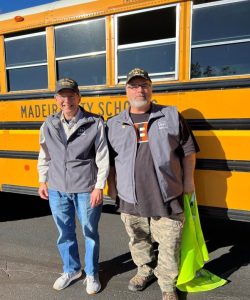 About National Express:
National Express LLC (NELLC) is the North American subsidiary of Mobico Group, one of the premier global mobility firms. We operate across 34 states and two provinces. Our organizations share a strong commitment to provide the highest level of safety, quality, outstanding customer service and positive employee relations. National Express School (NEXS) operates more than 15,590 school buses, serves more than 429 school districts and contracts in 30 states and two provinces, and transports more than 1.3 million students on a daily basis. NELLC's headquarters is located in Lisle, Illinois. Our 290+ local customer service centers (CSCs) are supported by regional operations teams located throughout North America.