Knowing the crucial details is paramount to the successful acquisition of school bus solutions. During this webinar, you'll obtain useful RFP tips and learn how to interpret the subtle differences in details to eliminate misconceptions. What are they? Why are they significant?
Join industry experts for answers and insights about acquiring solutions best suited to your operations. Don't settle on solutions until you hear these tips and notes to include in your RFPs.
This webinar will include a live Q&A session featuring two industry experts: Charlie Ott, director of transportation for Fremont Unified School District in California, and Taylor Moore, territory manager for the school bus division at REI.
Key takeaways from this webinar:
Get the details behind the misconceptions about school bus solutions.
Hear how to address the misconceptions to facilitate more accurate RFPs.
Learn how to identify the misconceptions to maximize your surveillance dollars.
This webinar is brought to you by REI.

Featuring: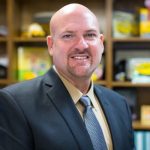 Charlie Ott
Director of Transportation, Fremont (CA) Unified School District
Charlie Ott is the director of transportation at Fremont Unified School District in Fremont, California. Ott has more than 25 years of leadership and service experience. He has served on multiple boards, including the California Association of School Business Officials as chairperson for transportation research and development.
Ott will answer questions and provide firsthand knowledge about RFP preparation and the importance of every detail.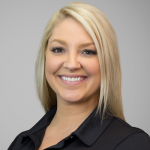 Taylor Moore
Territory Manager – School Bus Division, REI
Taylor Moore is territory manager at REI® and serves the mid-eastern region of the United States. Moore has worked in the pupil transportation industry for more than six years and brings a wealth of experience and knowledge to the presentation. Her prior experience involved software sales in the student transportation sector.
Moore will offer useful details and perspectives on the topic, and field questions posed by attendees.