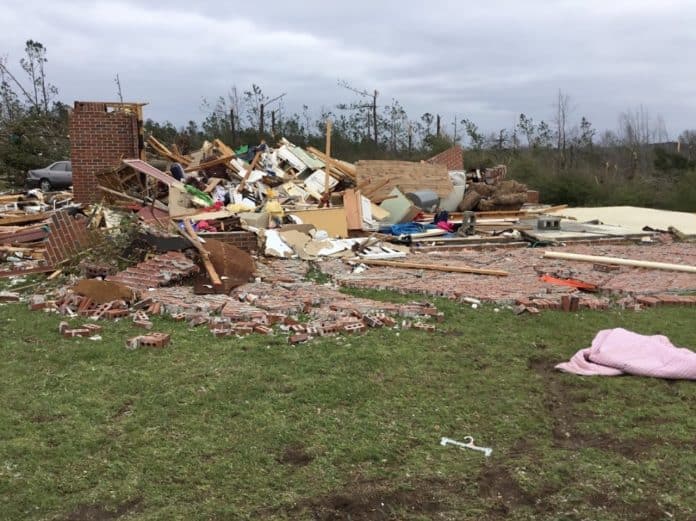 Macon County School students "Loaded the Bus" as an encouragement to help those who were affected by the tornado that recently swept through the  southeastern U.S.
---
---
Students, faculty and staff at Macon County Schools in Alabama were asked to donate nonperishable items: Pper towels, toilet paper, soap and clothing. The items were then loaded directly onto a school bus.
On March 13, Superintendent of Macon County Schools Dr. Jaqueline Brooks took the school bus full of essential goods to Lee County, which was in the direct path of two tornadoes last week.
A transportation employee for Macon County Schools, Linda Harris, said the "movement was a success."
Several schools throughout Alabama closed school for several days after the tornado warning took place. Lee County was reportedly hit the worst. Local Media reported that 23 people there were killed due to the tornadoes. School was closed for a week while students and teachers mourned the lives of those lost.
A benefit concert for victims was held Wednesday by Lee County School District in Opelika, Alabama.
Editor's Note: School Transportation News reached out to the Lee County School District Transportation department for specifics on tornado damage, but had not heard back at the time of this writing.