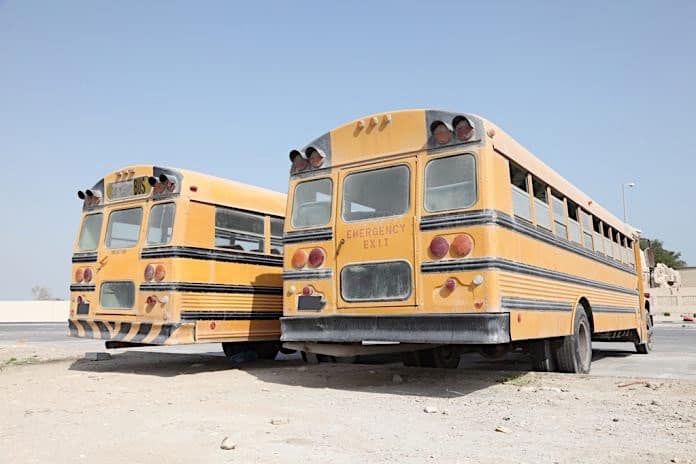 A bus filled with schoolchildren was caught in the middle of a tornado warning just as Texas bus driver Logan Tyer was making his last few pickups. CBS DFW reports that Aledo ISD school bus driver is being called a hero after he kept 45 students safe during this week's storms.
"It started raining extremely hard, hailing and the bus started shaking," said one student.
As the high winds rocked the bus side-to-side, Tyer never lost his cool. "I felt the winds really strong. I could only see 20 or 30 feet in front of me," said Tyer, who watched the storm intensify in front of his eyes.
Tyer took control, knowing he had to pull over — and fast.