U.S. Sen. Sherrod Brown (D-OH) announced that the U.S. Environmental Protection Agency (EPA) awarded $330,375 to the Dayton Public School District in Ohio, to help replace older diesel buses and reduce air emissions.
The announcement on Tuesday said that the EPA funding will help replace 15 old diesel school buses with 15 new clean diesel buses. By replacing these buses, annual emissions are projected to be reduced by almost three tons every year.
"In order to prepare Ohio for the future, we must protect our children and the environment," Brown said in the statement. "This investment benefits not only Dayton Public Schools but will ensure cleaner air across the entire Miami Valley."
---
Related: EPA Funds Reduce School Bus Emissions in New Jersey School District
Related: EPA Funds Continue Mississippi Early Replacement School Bus Program
Related: EPA to propose New Standard on NOx Emissions
---
Meanwhile, the EPA has various funding options available to school districts. EPA Administrator Andrew Wheeler spoke at the 51st annual National Association of State Directors of Pupil Transportation Services (NASDPTS) conference on cleaner health initiatives for children.
Wheeler outlined the EPA's goals for the coming years, including several breakthroughs the nation has had with student health.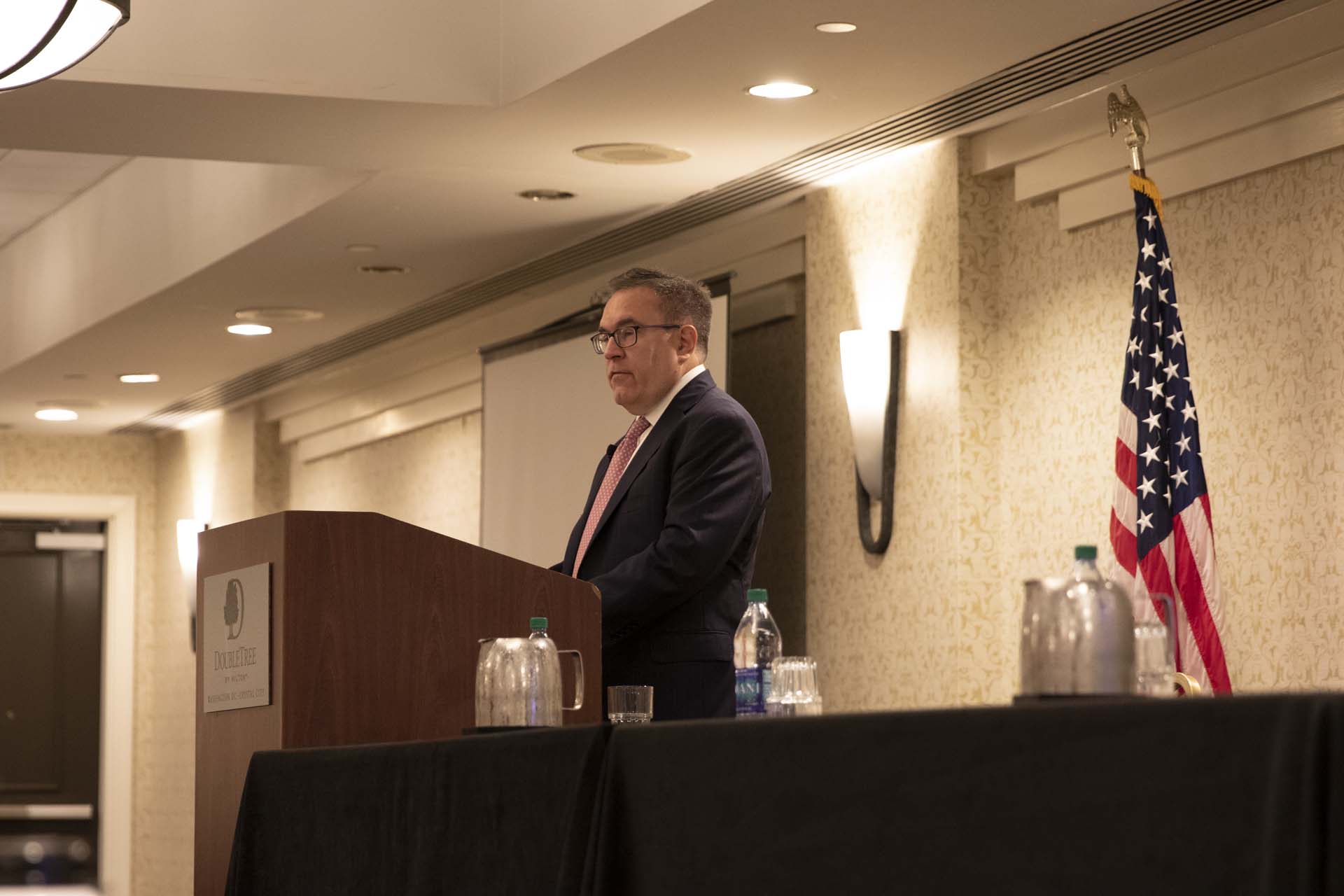 Wheeler noted that the median concentration of lead found in drinking water has declined, as has overall pollution. The EPA's new proposal focuses on environmental outcomes and works to better target lead in drinking water.
Wheeler announced a new grant, "Voluntary Lead Testing in Schools and Child Care," which is designed to improve the quality of drinking water. The EPA has several additional drinking water grants available at its website.
Also appearing at the conference was Jason Wilcox, a program manager for the EPA, who discussed school bus funding opportunities. He touched base on the impacts of electric school buses, which include zero emissions, reduced fuel costs, reduced maintenance, high up-front costs, and vehicle to grid partnerships.
Currently, the EPA does not have a grant program available to fund specifically electric school buses. But Wilcox reported the department has kicked around the idea.
However, because the VW Environmental Mitigation Trust fund exists right now, the department feels that electric buses are being funding through those means, he acknowledged.
The Volkswagen Environmental Mitigation Trust Fund focuses on cleaner school bus initiatives. Wilcox confirmed that to date, at least 21 states have requested funding. States have 10 years, starting in 2017 when the grant was announced, to spend the VW funding money they have been provided.
Wilcox also discussed the Diesel Emission Reduction Act (DERA), which provides the EPA with the authority to offer grants and rebates to reduce diesel emissions. The 2019 DERA school bus rebates closed at the end of October 2019. Selection letters will be emailed to selectees, and a list of those organizations that were not selected will be posted online in January 2020.
The rebates offer public and private fleet owners' the replacement of old diesel school buses with new buses that are certified to the EPA's cleanest emission standards. Selected applicants could receive $15,000 to 20,000 per bus, but the old buses that are being replaced must be scrapped.
---
Related: EPA Awards Clean School Bus Grants in Several States
Related: EPA Accepting Applications for DERA School Bus Rebates Program
Related: EPA Extends Clean Diesel Tribal Grant Applications Timeline
Related: STN EXPO: Discover School Bus Alt-Fuel Benefits of Clean Cities Programs
Related: EPA Announces DERA Funding Recipients
Related: California Lower-Emission School Bus Program Issues Revisions
Related: Atlanta-Area School District Receives EPA Grant for Propane Buses
Related: EPA to Propose New Standard on NOx Emissions
Related: EPA Grant Brings 4 Blue Bird Electric School Buses to New York District
Related: EPA Announces Latest School Bus Rebate Awards
---