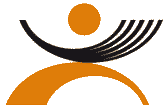 An international association for youth transportation safety recently reported that many European countries are confronting the same challenges in student transportation as their North American counterparts: budget cuts, rising fuel costs, reductions in service and overall safety.
At its annual meeting held in Lausanne, Switzerland, the Association Internationale pour La Sécurité du Transport des Jeunes (AIST) also stressed the need for ongoing training of school bus drivers to prevent crashes as well as conflicts aboard the bus. Similar to NAPT, AIST is a nonprofit organization whose member countries work to promote the safety and value of school bus transportation.
In the association's Winter 2012 newsletter, Sécurité Safety, AIST said though school bus accidents are rare, the most "crucial" and "accident-prone" time is when students are boarding or exiting their bus.
Additionally, the AIST meeting included France's Association Nationale pour les Transports Éducatifs de l'Enseignement Public, or Anateep, which announced the slogan for its 25th public-awareness campaign: "Make Yourself Visible, Even in the Dark!" It emphasizes that responsible students can work to promote their own safety by making sure they are visible to motorists and wearing light-colored clothing or reflective armbands. Anateep also recommended that students walk on the left side of the road, facing oncoming vehicles, to avoid being struck. Last, it reminded students about proper behavior on the school bus, such as staying seated, wearing their seat belts and maintaining a calm atmosphere for the driver.
Belgium representatives reported that the recession has impacted school transportation budgets, forcing the Groupe SRWT-TEC (Société Régionale Wallonne de Transport-Transport en Commun) to implement significant reductions in the number of student riders as well as the number of kilometers travelled. Flemish transporters in the north had to prolong the life of school buses to more than 15 years due to the rising costs of fuel, tires and personnel.
The labor union for Spain's school transportation system issued a press release on the International Day for Safety in the Transportation of Youth and launched an education campaign that echoed Anateep's message for students to act responsibly.
AIST concluded by noting that many technological innovations have improved the safety and quality of school bus service, while cautioning that the industry must still work to keep transportation in the education equation.
"The financial and economic aspects which are prevalent as much in Europe as on the North American continent encourage us to remain vigilant so that our students may continue to have access to transportation which is safe … and that the notion of the service given to the public not be sacrificed because of the inevitable [budget] reductions," the association stated.