It's business as usual at First Student, despite the announcement that Dennis Maple has stepped down as president to become the CEO of a K-12 education company.
First Student did not disclose the name of Maple's new company, as an official announcement is forthcoming. But a First Student representative told School Transportation News that the organization is not a direct competitor to North America's largest school bus contractor.
Meanwhile, Maple is returning home to Philadelphia, where his new company is located. Maple joined First Student in January 2014.
First Student named Chief Operation Officer Paul Osland to replace Maple on an interim basis. Osland confirmed to STN that he will be considered for the full-time job.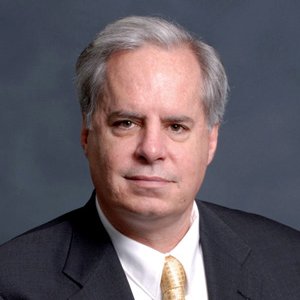 Chris Kemper, the senior director of corporate communications at FirstGroup America, said Maple's move is unrelated to recent upheaval at parent company FirstGroup UK, which recently saw Wolfhart Hauser announce he was stepping down as chairman. Hauser blocked an attempt by U.S. hedgefund company and shareholder Coast Capital to oust Chief Executive Officer Matthew Gregory and five other board members, including Hauser.
Osland added that while Maple leaving is a regretful loss, it is a good move for his former boss. He added that Maple is deserving of being named a CEO, which likely would never have happened if he remained with FirstGroup, which is based in Aberdeen, Scotland.
"[Maple] is an enormously talented individual and I have always described him as the 'real deal,'" Osland said. "He is leaving us in a far better place than when he came. And that really starts with the talent that we have developed here."
In filling its long-term presidential position, First Student said it will be seeking a candidate who mirrors Maple's leadership style. The company focuses on operational excellence and takes pride in its safety, maintenance, accelerating technology and alternative transportation programs.
In a statement also released on Tuesday, Maple called his tenure at First Student "a privilege."
"I'm very proud of what we, as a team, have accomplished," he continued. "The business has significant potential for further growth and I know the First Student team will continue to build on our success."
In the press release, First Student lauded Maple's knack for sales and marketing, and with his leadership, the company took huge steps in enhancing its retention rate with its customers. Under Maple's leadership, First Student worked hard on its customer relationships and the level of service it provides, which will be continued, due to the established leadership team.
Company officials also reported on Tuesday that in the last fiscal year, First Student earned a contract retention rate of 97 percent across the entire portfolio of multi-year contracts. The company's contract retention rate was 92 percent, the highest level in over five years. First Student said this strong performance on existing business was supplemented by a strong bid season.
Osland has been the chief operating officer for First Student for the past three years and called Maple the best senior-level manager he has ever reported to. Osland's career spans three decades. He was a vice president of marketing for AmeriTech (now AT&T) in 1993. and four years later was named the company's vice president of strategy and development.
He continued executive leadership positions in the broadband, engineering and telecom fields until May 2012, when he became the executive director of transportation for Chicago Public Schools (CPS).
"I didn't have any experience in transportation. I joke sometimes that maybe junior high is the last time I was on a bus, and I may have gotten tossed off for throwing a snowball inside of it," Osland said. "But I fell in love with [the industry] as soon as I had the responsibility at CPS."
Three years later he became the district's chief facilities officer before joining First Student in June of 2016.