Entering the beginning of the 2017 school year, Humble Independent School District had to completely reroute and restructure its transportation services after Hurricane Harvey completely submerged a high school. That district was recently awarded Transfinder's Ambassador of the Year, for using the Transfinder technology during this period.
Hurricane Harvey made landfall in August 2017, when it touched the ground three times in six days, dumping two feet of rain in the first 24 hours—an average of one inch per hour. Harvey is tied with Hurricane Katrina as the costliest tropical cyclone on record.
Many areas received over 40 inches of rain, which made Harvey the wettest tropical cyclone on record in the United States.
Humble ISD had about 204,000 homes in the areas that were damaged by Harvey, and 75 percent of those homes were outside of the 100-year flood plain.
Director of Transportation Jerry Burd said that school operations were postponed, due to the impact the cyclone had on the community. Recovery time was also needed by the transportation and academic departments, so they could adequately prepare for the first day of school.
---
Related: Small Texas District Lends Hand to Students Displaced by Harvey 
Related: Texas District Hit by Harvey Receives For Donated School Buses 
Related: Houston ISD Announces Rolling Start to School Year 
Related: Transfinder Names Humble ISD its Ambassador of the Year 
Related: Updated; Tropical Storm Harvey Floods Houston, Hits Louisiana 
---
The district straddles a river and two bridges that are normally used for routes that were underwater at that time. Buses had to travel an additional 60-70 miles one way, in order to reach the other side.
One high school, Kingwood High School, was completely underwater then and was unable to be used. Instead, the district had to merge the students from both high schools into Summer Creek High School.
"We had already routed for a standard school year, and we were ready. Harvey hit when we should have been taking kids to school," Routing Supervisor Steve Silence said. The area was "still experiencing the flood, and we were using some of our buses to carry people and supplies back and forth. So, what we had to do post-Harvey was, once the schools merged, they were [placed] on a split schedule."

With Summer Creek High School now on a split schedule post-Harvey, students there would attend school in the morning, and then at noon, they would exit out the back door, while Kingwood students would start their day by entering through the front doors.
"So, our buses would unload and then drive around to the back and load up," Silence said. "We had two schools working at the same time, one leaving as the other was entering."
Not only did the transportation department have to account for the displaced students, they also had to accommodate for the extra transportation. When travel was needed for football games and dances, student parking was located off-site, so they had to shuttle students back and forth there.
"We [needed] an additional … 12 buses that we normally don't use in Kingwood, just to accommodate the walkers. [That] was about 800 students who normally walk to school within the two-mile radius," Silence said.
Silence added that they probably had an additional 40-50 routes they were running every school day.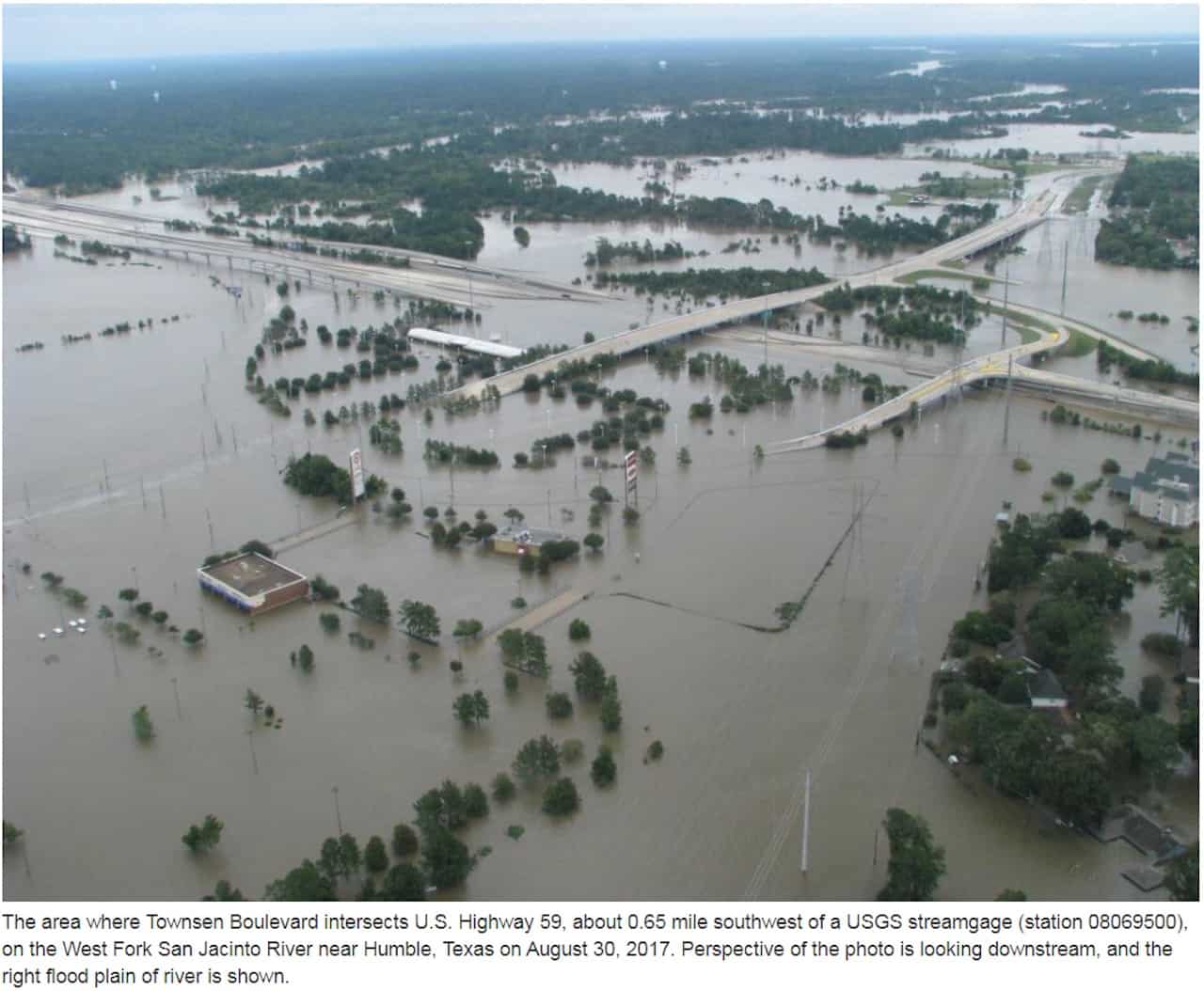 The Transfinder technology helped the district organize its routes and confirm where the students were being placed.
"Transfinder technology takes our student information system, we import it into our software, [then] it maps," Silence said. "So, we were able to see the students pre-Harvey, because we knew where they were. Then as the changes started coming, we would see the population move, and where they were landing at. [There were] shelters and so forth that we were having to go to, and we were able to adjust our routes accordingly."
Silence added they have been using the software since before he arrived there, and he is going on his eighth year now.
Transfinder also recognized Humble ISD at the Transfinder Annual Client Summit at Hyatt Regency Austin in Austin, Texas.
"Humble ISD represents the type of district that goes above and beyond the call of duty to get the job done," announced Transfinder President and CEO Antonio Civitella in a statement. "The district showed ingenuity in how it used Transfinder technology in the midst of very difficult circumstances. With one high school uninhabitable, Humble ISD held two high school sessions in one building, with thousands of students arriving in the morning and departing at noon and a second shift arriving at noon. The district had a week to route two schools under extreme conditions."
Humble ISD is the fifth district to receive the Ambassador of the Year award, and the district definitely appreciated the recognition. Silence said receiving the award strengthens his team's resolve to continue the work they are doing.
"The support we received from Transfinder was invaluable in us getting back online," Burd said. "If you can imagine, our servers flooded and their willingness to help host us, to help us get back online was key in getting us up and growing again. … Transfinder did help us to minimize the financial impact with its products. It was a win-win for everyone involved."