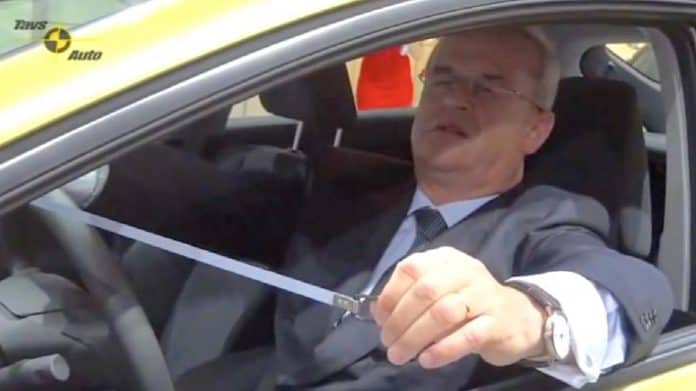 In the aftermath of the U.S. Securities and Exchange Commission (SEC) charging Volkswagen AG, its former CEO and two subsidiaries with securities fraud surrounding alleged clean diesel emissions fraud, it is apparent that the issue is far from over. The SEC action raises the remote possibility of new financial benefits for the school bus industry.
The SEC's complaint, filed in the U.S. District Court for the Northern District of California in San Francisco, charges Volkswagen AG, its subsidiaries Volkswagen Group of America Finance, LLC. and VW Credit, Inc., and Martin Winterkorn, with violating the anti-fraud provisions of the federal securities laws. Volkswagen Aktiengesellschaft ("VWAG") is a multinational automotive manufacturing company that is headquartered in Wolfsburg, Germany.
The SEC is claiming that U.S. investors were defrauded, when billions of dollars were raised through the corporate bond and fixed income markets—while VW was allegedly making deceptive claims about the environmental impact of it clean diesel fleet, which includes Audi and Porsche models.
VW executives may be to trying their best to move past the problem, but the SEC action raises serious questions about VW's future long- or short-term ability to be able to sell  any vehicles in the U.S.
Does the new round of regulatory action against VW, which was revealed publicly on March 14, mean there could be an additional settlement fund established as part of some future new agreement with the SEC? Could there be a new surprise windfall down the road for the student transportation market and school districts nationwide? It is too early to tell, but the case poses intriguing questions.
The SEC is now demanding in its seven count, 69-page complaint, that an additional "disgorgement of ill-gotten profits"—plus interest and new civil penalties for alleged violations of federal securities laws—that the defendants be enjoined from continuing to commit their alleged future violations. It also seeks to bar Winterkorn from serving as an officer or director of a public company again.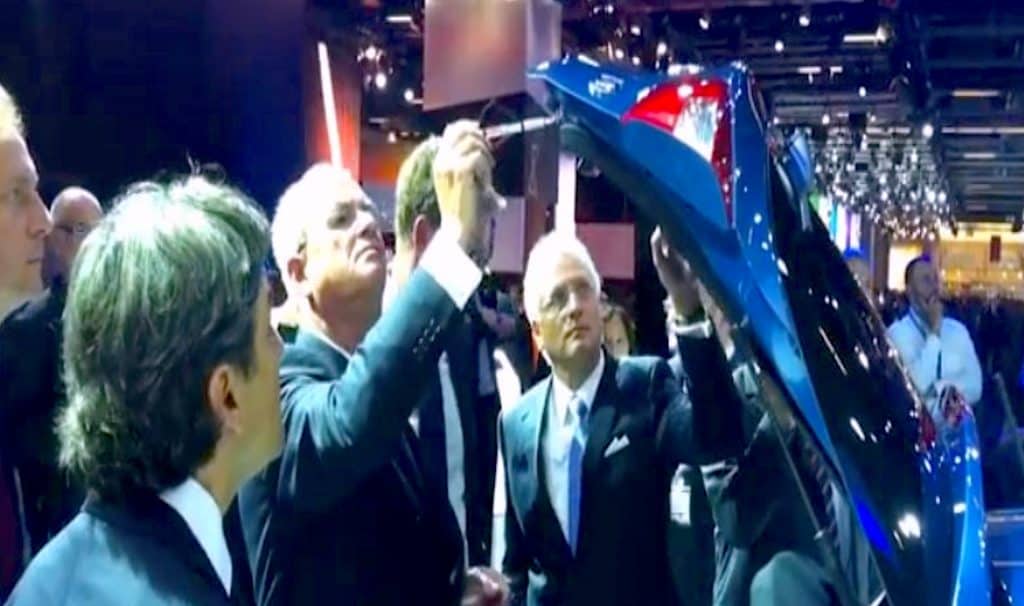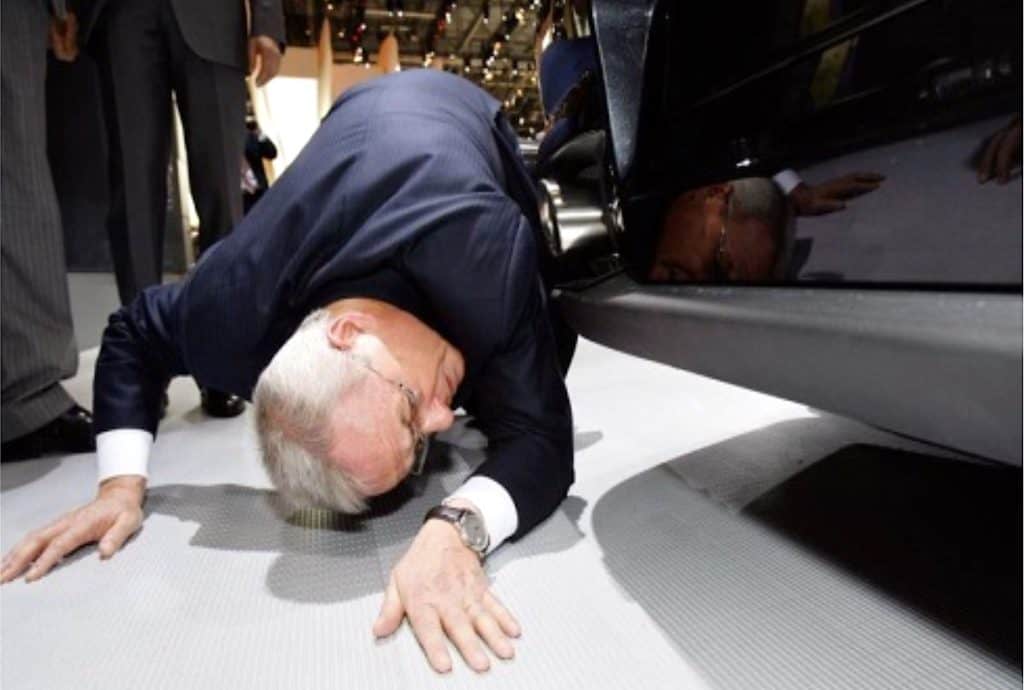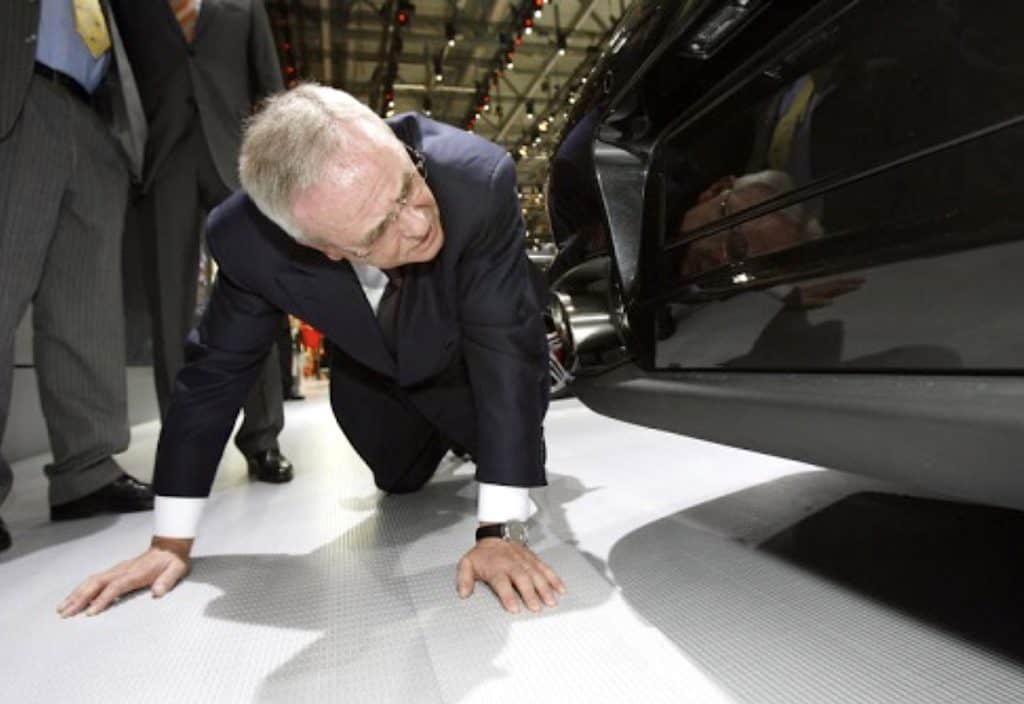 Off-the-Chart Levels of NOx
The government estimated that VW's clean diesel engines were "emitting deadly NOx at levels nearly 40-times legal limits." The SEC alleged that VW officials knew there was no way to fix the problem, and were faced with a crucial choice. "It could admit its scheme or cover it up. It chose a cover-up."
So, the SEC asserts, VW officials began implementing that fateful decision. "Senior VW employees and engineers repeatedly told U.S. regulators they did not know what was causing VW's cars to exceed U.S. emissions limits; they implemented a bogus software fix they knew would not solve the emissions problems with their cars; and, when discovery of the fraud became inevitable, VW employees began destroying documents and ditching their cell phones."
---
Related: VW Truck & Bus Changes Name to Traton Group
Related: Navistar on Schedule with Benefits from Volkswagen Alliance
Related: Volkswagen Truck & Bus Acquisition of Navistar 'Possible'
---
Guilty Plea & Penalties
On March 10, 2017, VWAG pleaded guilty in a U.S. District Court to three criminal felony counts related to its alleged clean diesel conspiracy. Officials said "VW paid the Department of Justice a $2.8 billion penalty for its crimes. It paid billions more to resolve civil claims brought by the EPA, state attorneys general, and consumers who unwittingly purchased cars with defeat devices."
SEC officials said that to date, "VWAG has incurred over $30 billion in criminal and civil fines, penalties, damages and other costs and expenses as a direct result of its emissions fraud." On March 10, 2017, VW pled guilty in a U.S. District Court to conspiracy to commit fraud, obstruction of justice and importing goods by false statements.
According to the SEC's complaint, from April 2014 to May 2015, VW issued over $13 billion in bonds and asset-backed securities in the U.S. markets, when senior executives allegedly knew that more than 500,000 vehicles in the U.S. "grossly exceeded legal vehicle emissions limits, exposing the company to massive financial and reputational harm."
Defeat Devices Installed
The complaint states that, "Beginning in or about 2008, VW installed defeat devices in over 11 million of its clean diesel vehicles sold worldwide, including over 580,000 sold in the U.S. The defeat device designed and used by VW was computer software installed in the vehicle's electronic control module that sensed when the vehicle was being tested on a treadmill (a dynamometer—also known as a dyno or roller), or when it was being operated under normal road driving conditions."
The complaint alleges that "Volkswagen made false and misleading statements to investors and underwriters about vehicle quality, environmental compliance, and VW's financial standing. By concealing the emissions scheme, Volkswagen reaped hundreds of millions of dollars in benefit by issuing the securities at more attractive rates for the company."
The SEC was stern in its description of the public securities issues that are involved.
"Issuers availing themselves of American capital markets must provide investors with accurate and complete information," stressed Stephanie Avakian, co-director of the SEC Division of Enforcement. "As we allege, Volkswagen hid its decade-long emissions scheme while it was selling billions of dollars of its bonds to investors at inflated prices."
Central SEC Allegations in the Complaint
The SEC argues that following VW's clean diesel fraud being made public in September 2015, the value of the bonds decreased by a material amount and credit ratings agencies downgraded the bonds. "The decrease in value was greatest for the bonds with the longest maturity dates," the SEC explains. In other words, VW's financial statements allegedly falsely understated the liabilities, and failed to disclose or "record a contingent liability relating to the defeat device scheme."
Prospectus Allegedly Left Out Key Details
The SEC maintains that despite specific securities requirements, the prospectus did not disclose:
Any information about the clean diesel fraud.
The ICCT Study.
The environmental laws and regulations VW was violating.
The investigations by U.S. regulators.
The possible recalls or warranty claims affecting every clean diesel vehicle sold in the U.S. and 11 million worldwide.
The tens of billions of dollars in fines, penalties, and other costs and expenses VW was facing in the U.S.
These were significant risks to the financial offerings, claim SEC officials. The alleged risks "were material to the performance of the asset pool underlying the ABS and the expected payments on the ABS, and were required to be disclosed in the prospectus. A significant percentage of the asset pools underlying the ABS were auto leases and loans tied to VW's clean diesel vehicles."
Fine-Point Details in the SEC Complaint
The core of the SEC complaint centers on the unedited allegations quoted below.
The success of Winterkorn's plan—dubbed "Strategy 2018"—depended in large part on VW's ability to develop, market, and sell its diesel vehicles, particularly in the United States. Known historically for being more powerful and fuel efficient than their gasoline counterparts, diesel engines emitted far more harmful pollutants into the environment. Diesel vehicles, therefore, had difficulty complying with the strict vehicle emissions laws in the United States and were unpopular with American consumers.
But VW claimed to have developed a revolutionary solution to this problem—the "clean diesel" engine. During Winterkorn's reign as CEO, VW unleashed a global marketing campaign touting its groundbreaking "clean diesel" engines and its supposed commitment to reducing toxic vehicle emissions. The successful production and sale of cars with "clean diesel" engines was the cornerstone of Winterkorn's plan to dominate the world auto industry.
Over the next several years, Winterkorn's plan began bearing fruit. By the end of 2013, VW increased its annual sales of diesel vehicles in the United States from approximately 43,000 in 2009 to over 111,000 in 2013—a more than 150 percent increase in 4 years. Globally, sales of all VW vehicles increased 54 percent over the same period. And by mid- 2015, VW reached the first milestone of Winterkorn's ambitious goal. It surpassed Toyota in global sales, becoming the largest carmaker in the world.
To finance their ambitious Strategy 2018, VW and Winterkorn needed money. And they relied on the U.S. capital markets to get it. From 2010 to 2015, VW sold billions of dollars of corporate bonds and asset-backed securities ("ABS") in the United States. In its offering documents, VW stressed its continuing commitment to and dependence upon developing energy-efficient vehicles and the reduction of vehicle emissions. VW assured bond underwriters that its cars complied with all applicable emissions laws and regulations.
But it was all a lie. VW's "clean diesel" engines were a fraud. They did not exist. In fact, the engines emitted pollutants, including nitrogen oxides ("NOx")—described by the U.S. Environmental Protection Agency ("EPA") as a family of poisonous, highly reactive gases—into the environment at levels nearly 40-times greater than U.S. emissions limits.
To hide this fact, VW installed illegal software (called a "defeat device") in 11 million diesel vehicles sold worldwide, including more than 580,000 in the United States. The defeat device software recognized when the car was being tested on a treadmill and then reduced the car's emissions to legal levels. When the defeat device sensed the car was being driven in normal road conditions, it deactivated the car's emission control system, causing it to emit excessive amounts of NOx gas into the environment.